D: So we were flipping through the recipe book looking for something we felt like making and we saw biscuits & gravy. So obviously, we had to make biscuits and gravy. First time we've made white gravy, and it'd been a long time since I've made biscuits last. Can never go wrong with biscuits, gravy, or sausage [S: amen to that!].
[Makes 9 biscuits and 3C gravy]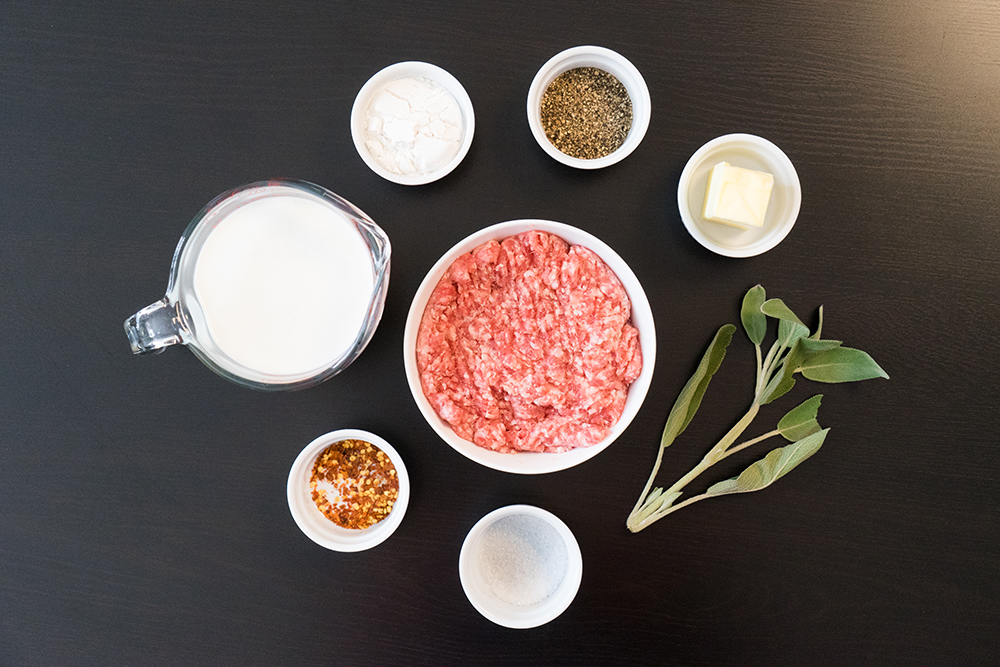 Ingredients:
Sausage Gravy: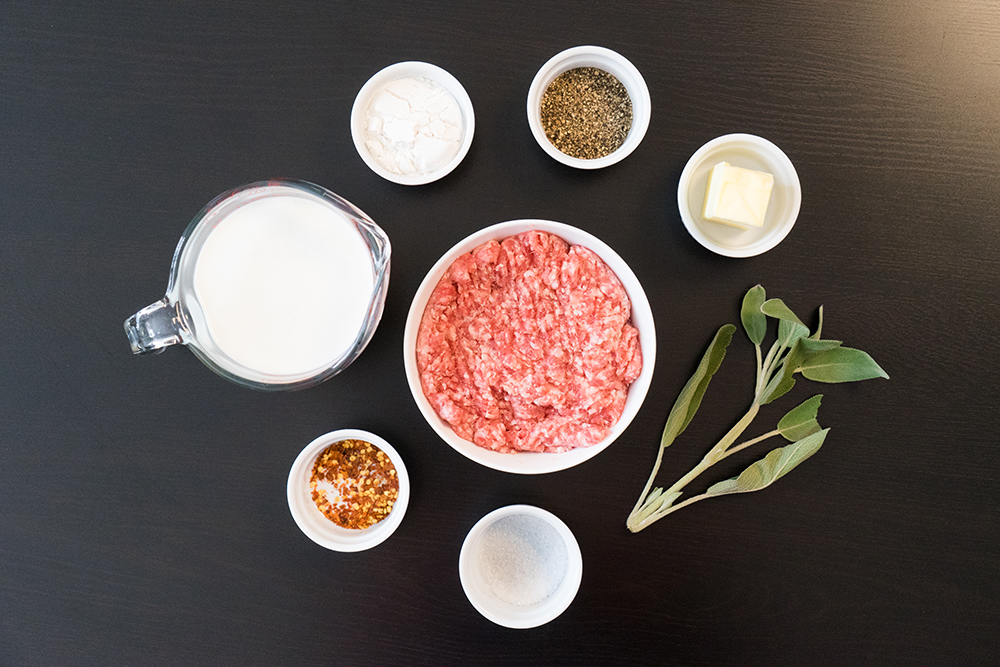 3/4lb pork breakfast sausage, casings removed and crumbled
4TBsp (1/2 stick) butter
1/4C AP flour
3C whole milk
1.5tsp black pepper
1tsp minced fresh sage
1tsp kosher salt
1/2tsp red pepper flakes
Maple Cream: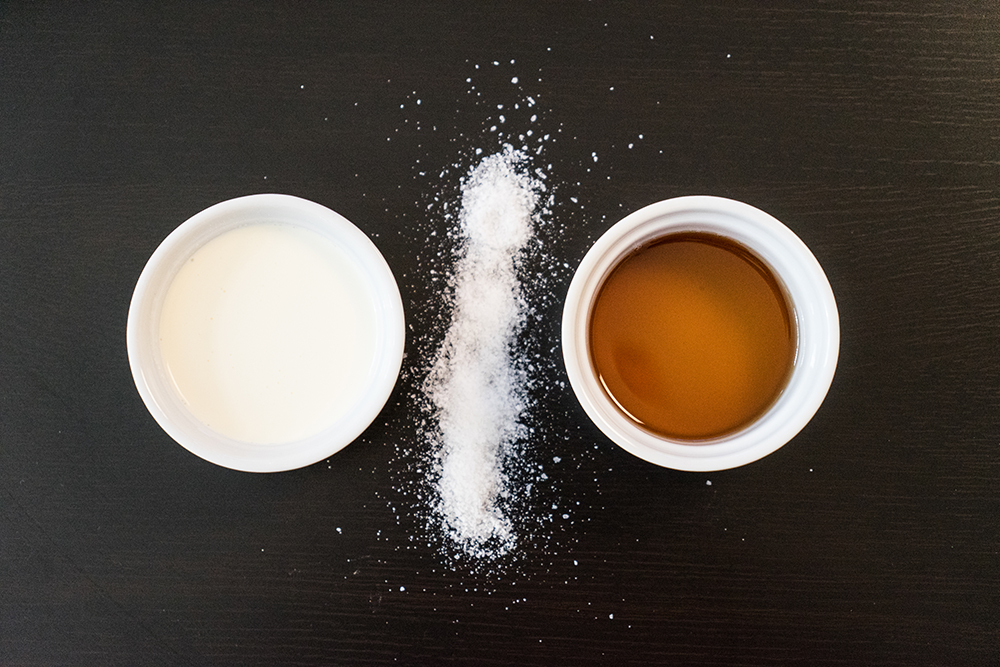 6TBsp heavy cream
3TBsp maple syrup
1tsp kosher salt
Biscuits: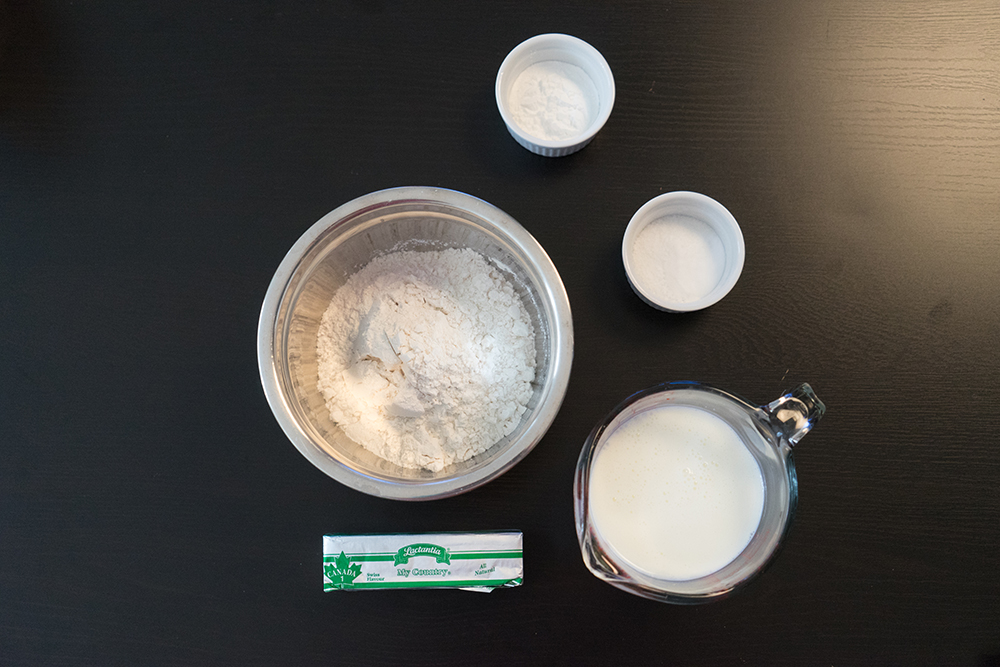 1 stick cold unsalted butter, cut into 1/2in cubes
3C AP flour
2TBsp AP flour
1TBsp baking powder
1tsp sugar
1tsp kosher salt
1/2tsp baking soda
1.5C buttermilk, shaken
Needed tools:
Cast Iron pan
Food processor
Baking sheet
The Step-by-Step: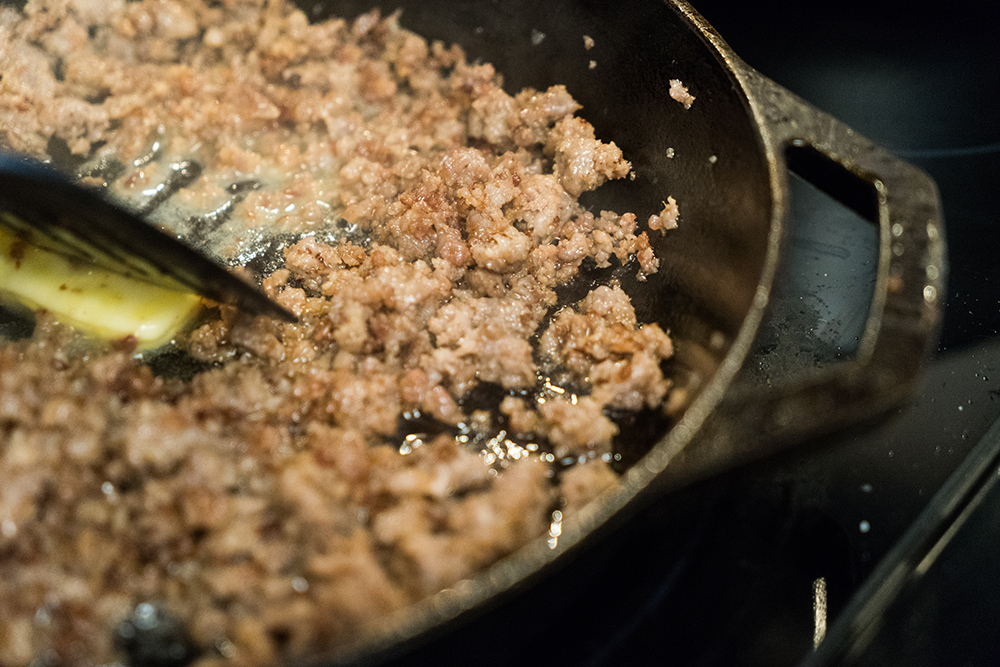 In the cast-iron skillet, cook the sausage over medium-high heat until browned, 4-5 minutes. Reduce the heat to medium-low, add the butter and stir to melt, then gradually sprinkle in the flour and cook until coated and absorbed, about 2 minutes. Add the milk, return heat to medium-high and cook, stirring, until thick, about 10 minutes. Add black pepper, sage, salt, and pepper flakes and cook for another 2 minutes. Remove from heat and cover to keep warm.
Make the maple cream:
In a bowl, combine the cream, maple syrup and salt, set aside.
Biscuits:
Preheat the oven to 425F.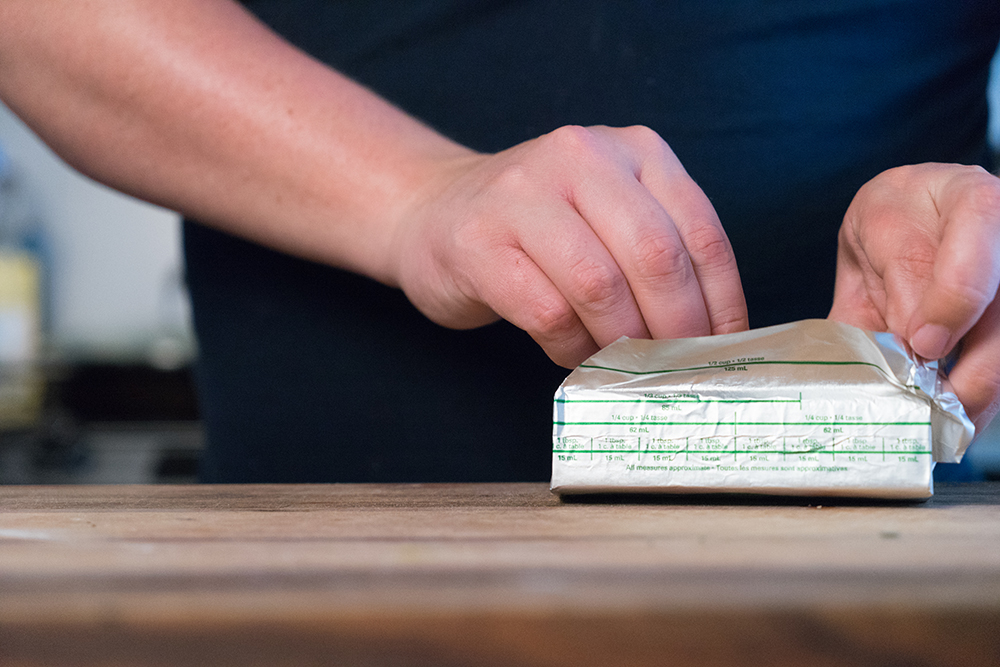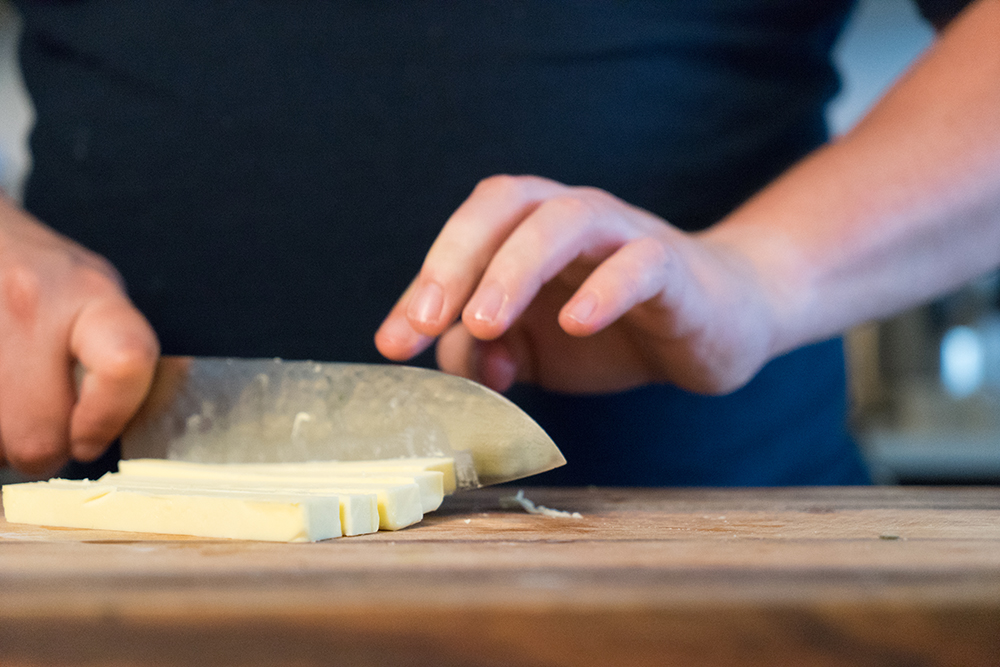 In a food processor, combine 3C flour, baking powder, sugar, salt and baking soda. Pulse until incorporated. Pulse in the butter until pea-sized pieces remain, 15-20 pulses. Transfer the mixture to a bowl and stir in the buttermilk until moistened.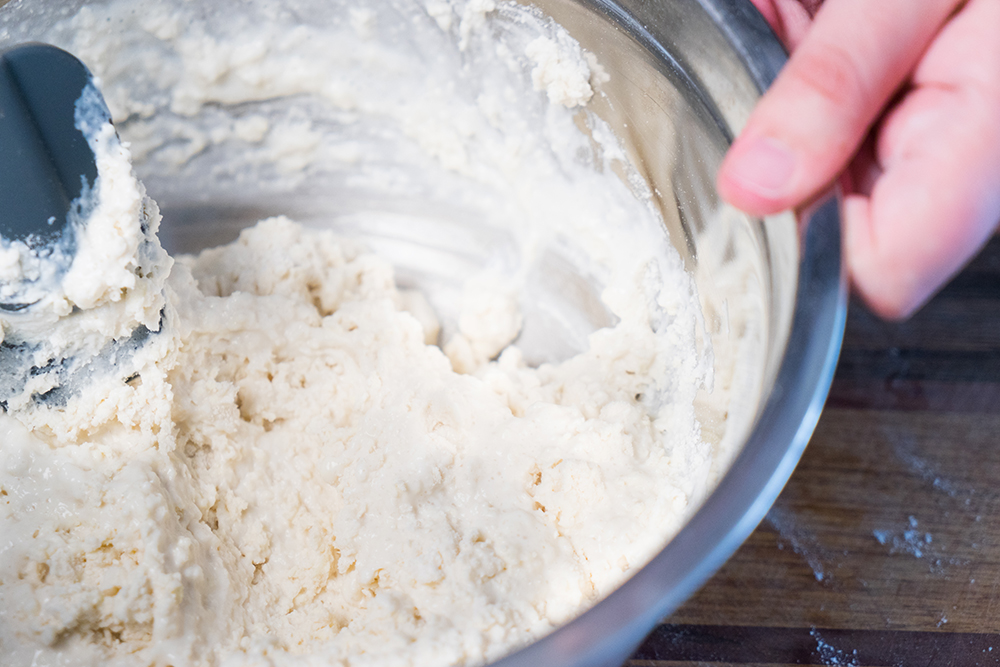 Transfer the dough to a floured surface, flour hands, knead the dough 3-4 times. Pat into an 8-inch square and cut into 9 squares.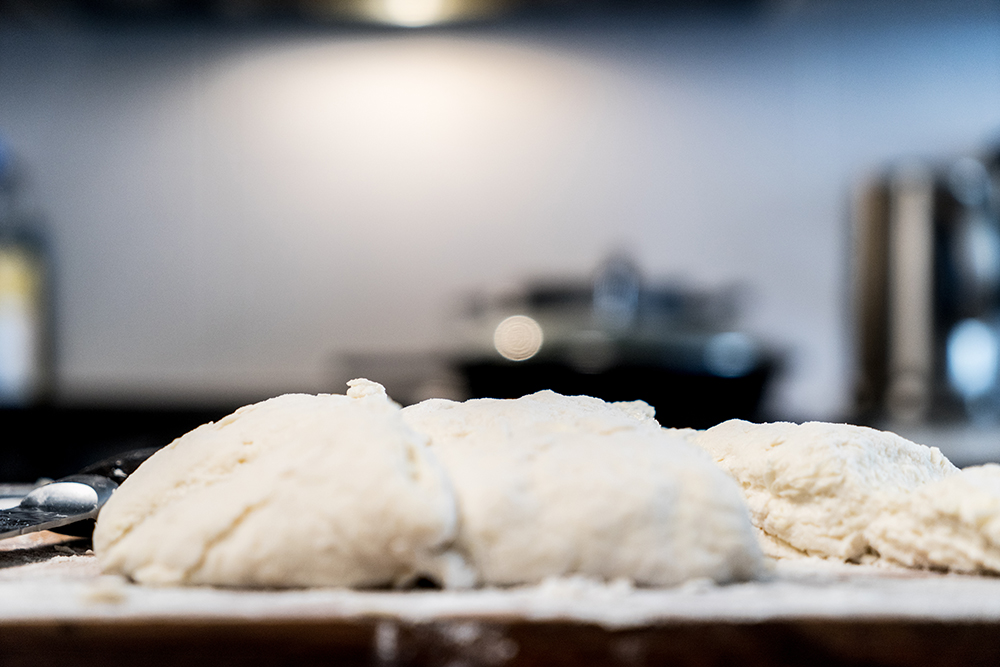 Arrange close together on a baking sheet and brush with maple cream.
Bake until golden, about 20 minutes, brushing with maple cream a second time 1-minute before removing from oven.
Serve with gravy and maple cream for dipping.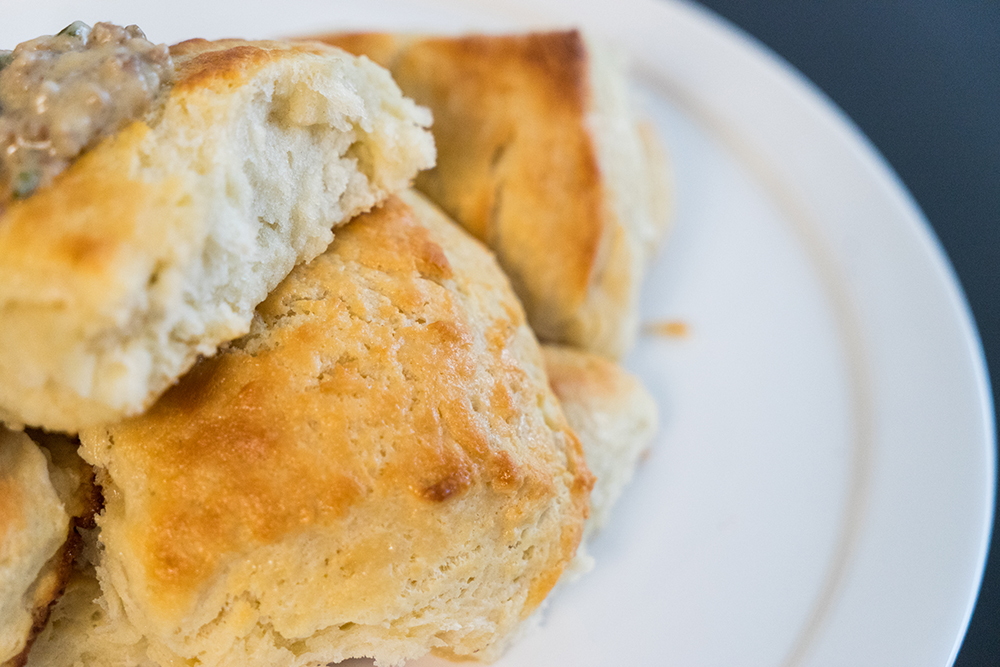 The verdict:
All in all, not a super difficult recipe, and turned out stellar. We did have some issues with the moistness of the biscuit dough, I added somewhere around an extra 1/4C of flour to bring it down. I'm not entirely sure if the recipe was designed for dry measure and using liquid measure for the buttermilk made it too moist, or the humidity from the summer weather, but it was moist. I'd probably use a little less buttermilk and add a little extra if needed, to be safe. [S: I do have to admit that I found it a tad too peppery. Dipping in the maple cream most definitely helps to cut the peppery-ness/saltiness. The gravy wasn't so bad the first day, but after chilling overnight, all the flavours amplified. I think instead of just keeping it as a cream, I'd whip that maple cream bad boy, and have a dollop of it on top of the biscuit, or on the side. Still absolutely loved it. Can't wait to make them again.]
Otherwise, stellar recipe, the maple cream adds a lot of flavour.
This recipe is available on p32 of Cravings by Chrissy Teigen