D: So this is the recipe for the Candied Walnuts that go along with the Salad recipe from earlier in the week. Basically just what it says on the tin, candied walnuts with cayenne. [S: And they're delicious! I could eat this all the time, everyday, forever.]
[Makes 1 Cup] (S: I made 2 batches, so 2 cups)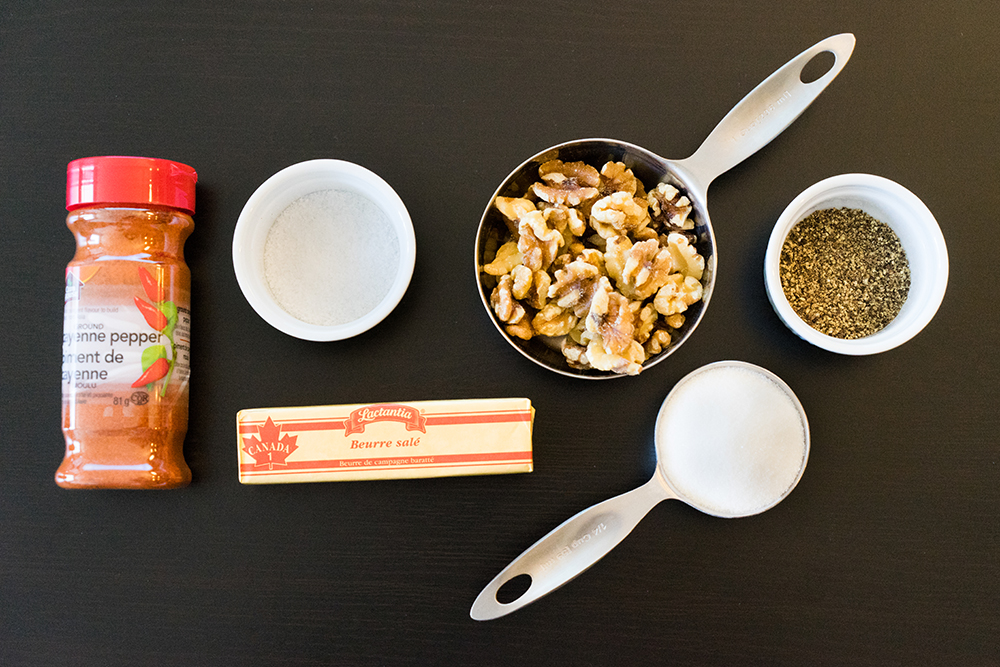 Ingredients:
1C walnut halves
1/4C sugar
1TBsp butter
1/4tsp kosher salt
1/8tsp black pepper
1/4tsp cayenne pepper
Needed tools:
Frying pan
Stirring utensil
The Step-by-Step: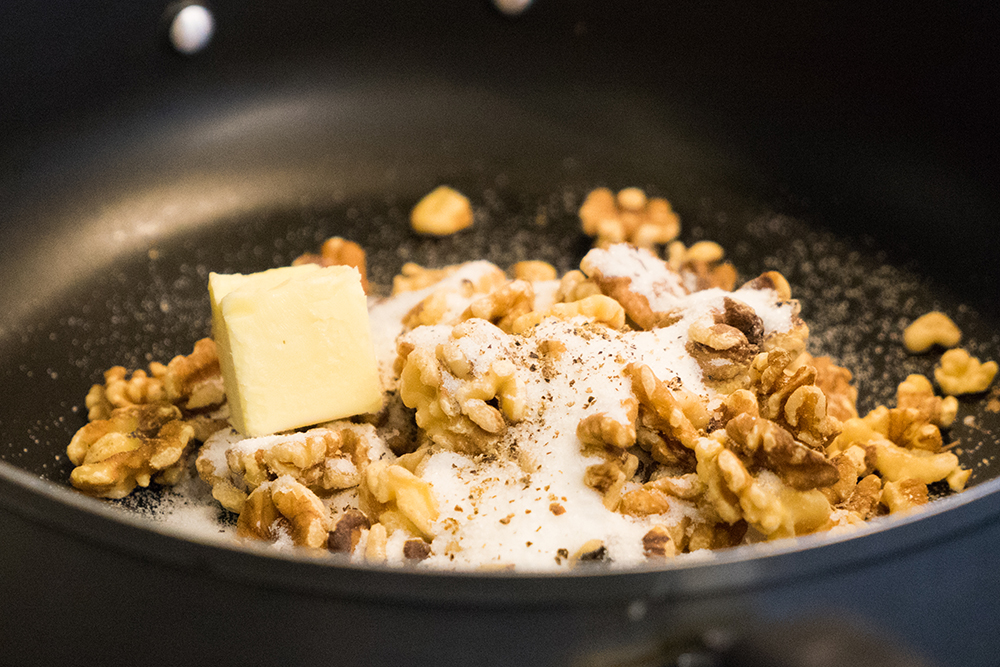 In a nonstick pan, combine all ingredients except the cayenne and cook over medium heat, stirring until the sugar melts and the nuts get coated, and the sugar turns a caramel colour; 5-6 minutes. Transfer to a plate and spread out as much as you can, sprinkle on cayenne. Let cool and separate.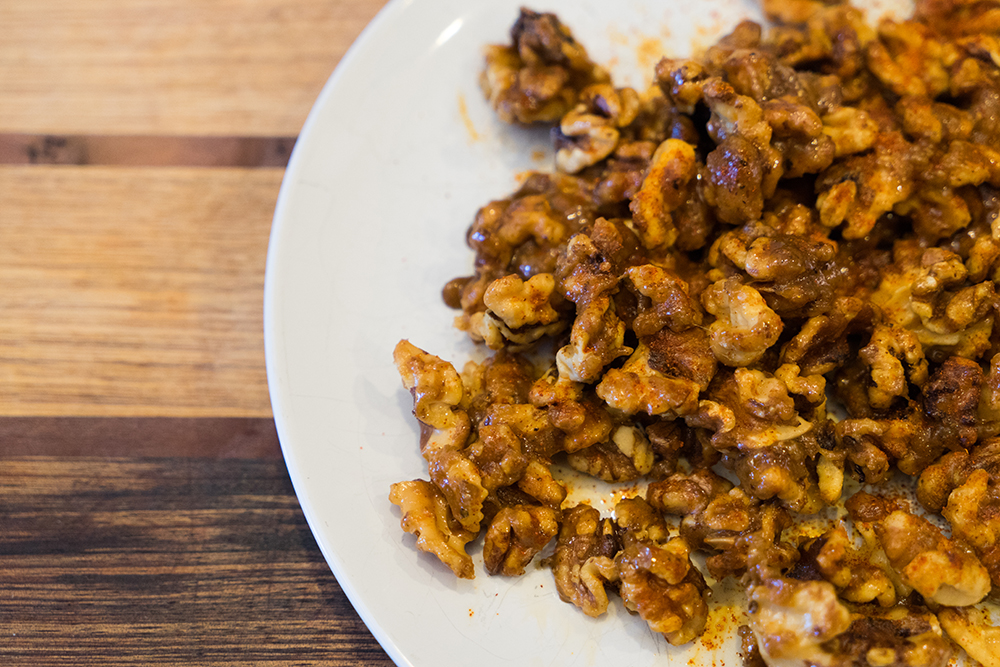 Final Verdict: D: Well, they're candied walnuts. We were a tad generous on the cayenne, which I might dial down a little if only because they're delicious on their own. Very good in the salad, but maybe worth making them as a snack as well. Will make more, and shovel them into my face.