With it now being summer and approximately the temperature of the core of a medium-sized star, one starts to get disinterested in hot food that isn't grilled. We saw this salad while flipping through the book for interesting recipes to try and we figured we'd give it a go. It's reasonably light, pretty easy to throw together (especially since it uses pre-cooked chicken), and we were hoping it would taste pretty good too.
[Serves 2, 4 as a side dish or appetizer]
Ingredients:
Crispy Wontons:
3 8-inch wonton wrappers or 6 4-inch wrappers
Vegetable oil, for frying
Kosher salt
Dressing:
1/3C peanut or vegetable oil
1/3C unseasoned rice vinegar
1tbsp Chinese hot mustard
1tbsp light soy sauce
1tsp Sriracha
1tsp sesame oil
1tbsp honey (closer to 2 tbsp is preferable in our opinion)
3 cloves garlic
1/2tsp kosher salt
Salad: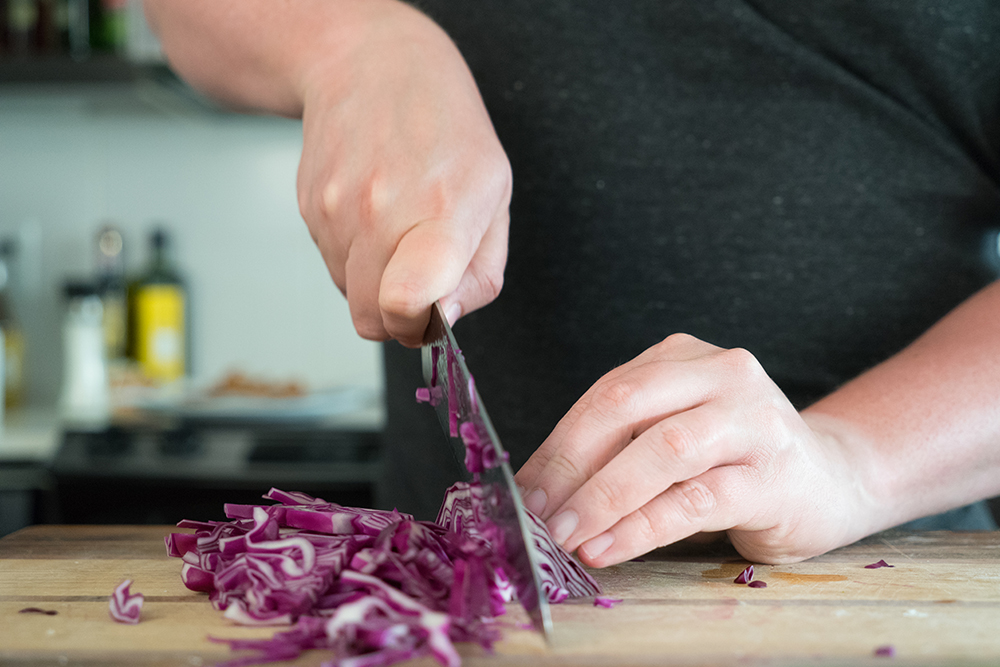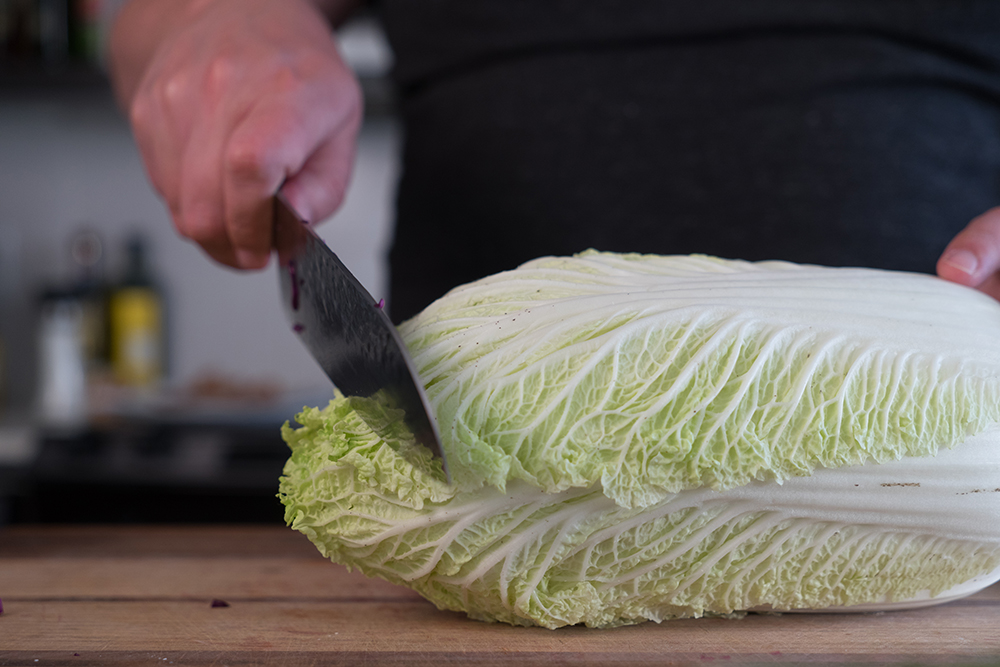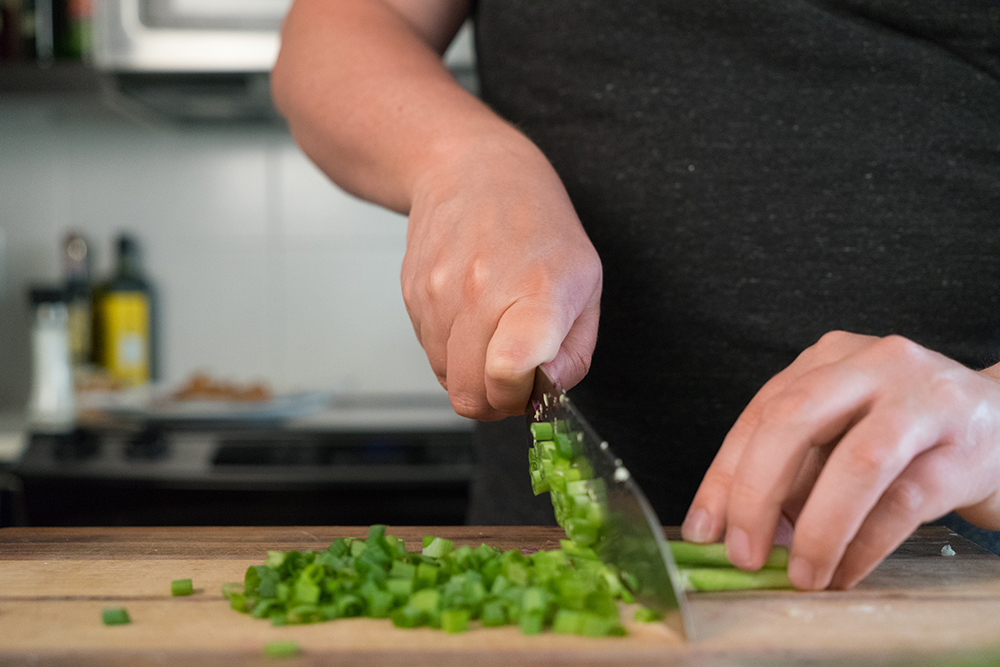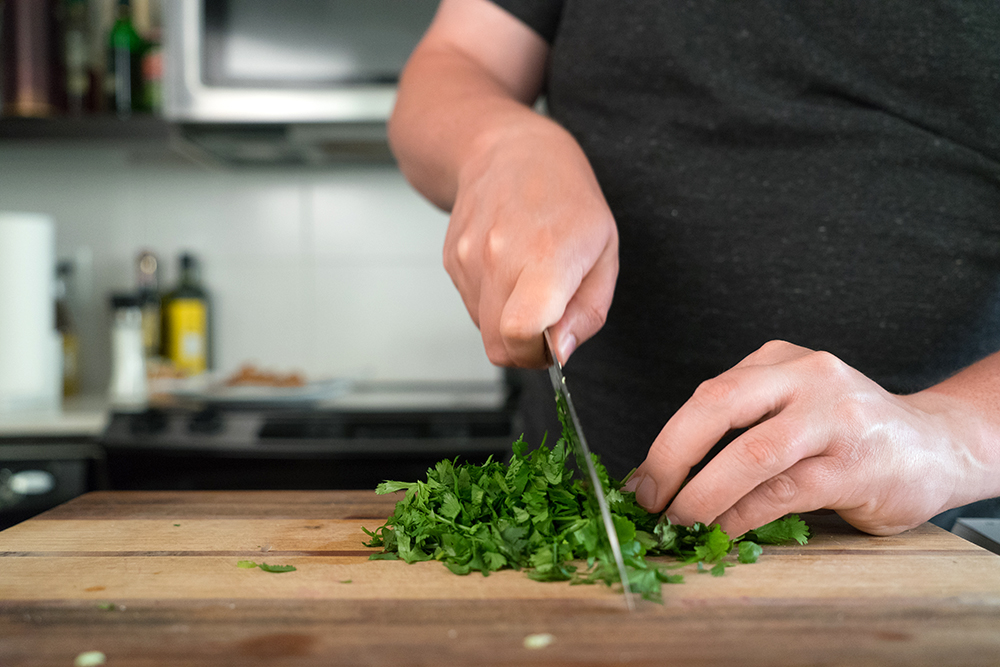 1/2 rotisserie chicken
1/2 medium head napa cabbage cut into 1/2in slices (6C)
1C shredded red cabbage
1C cilantro leaves, roughly chopped
1 small carrot julienned
1/2C thinly sliced red onion
4 scallions, thinly sliced
The Step-by-Step:
Stack wonton wrappers, cut into 1/2in wide, 4in long (if 8in wrappers, cut in half)
In a medium saucepan, heat 3in of oil over medium-high heat until a tester wonton strip puffs and sizzles when dropped in
In batches, fry a handful at a time until puffy and golden, around 30 seconds
Transfer fried wontons with a slotted spoon or fryer spider to paper towels and sprinkle with salt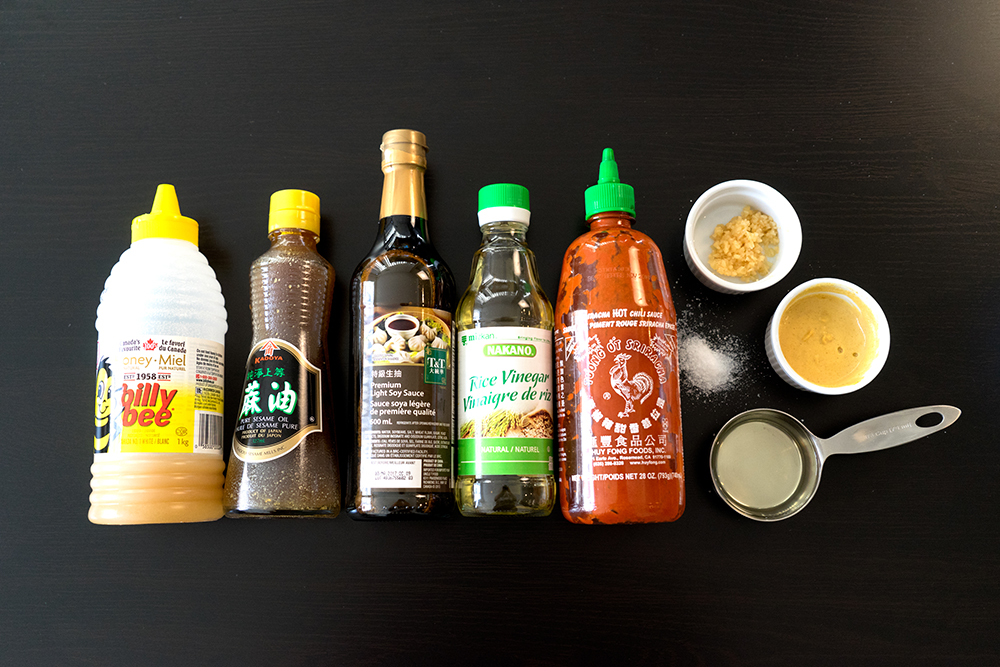 In a blender, combine all dressing ingredients and blend until smooth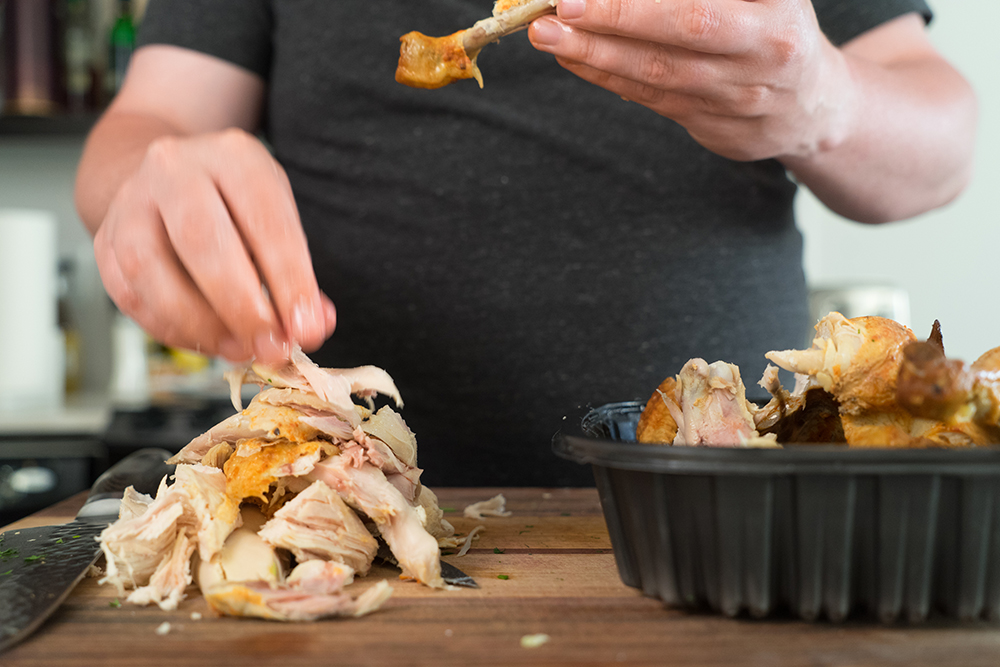 Remove the skin from the chicken and discard, break the chicken into thin bite-sized pieces
Place the meat in a bowl with all salad ingredients (wontons will be added later)
Pour in 1/2C of the dressing and toss to coat
Serve and top with wonton skins, serve the remaining dressing on the side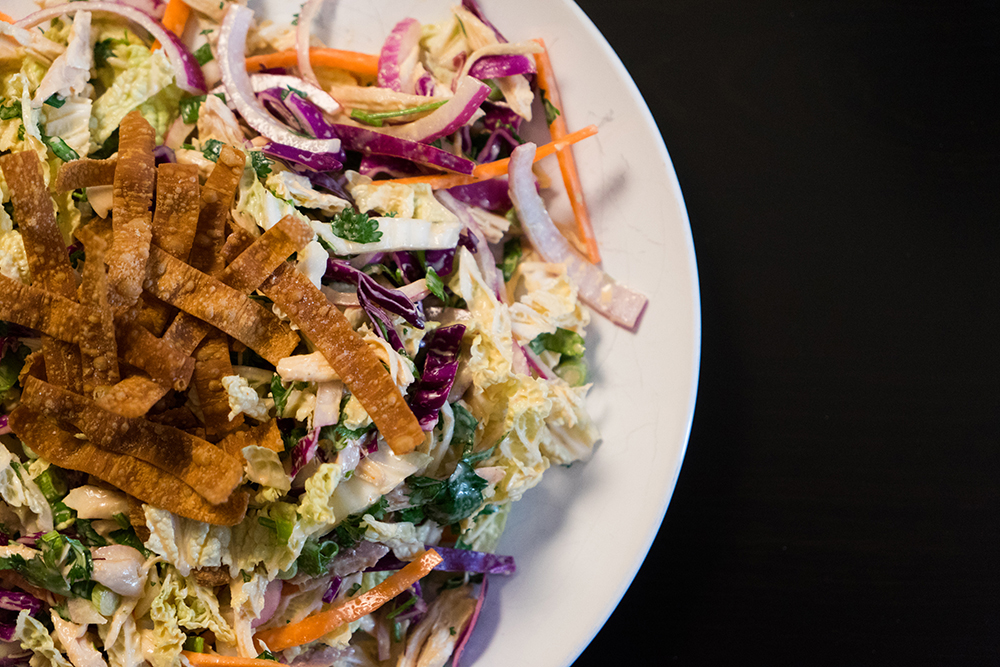 Final Verdict: This was a really good, and arguably pretty easy to make salad. As stated in the ingredients I feel I would bump the sweetness up a little bit, with it being so onion heavy, it could use it. Otherwise I really don't have any complaints. We split it as main courses for dinner and it was a little much for me (S: I ate his leftovers. And let me tell you… he barely touched any of it. But I loved it so I devoured it.), it does make quite a lot when you consider how much protein is in it. With more honey in the dressing, I think it'd be perfect. I'd likely be gentle on the fry time for the wontons as well, as they can be a bit bitter when even just a little bit overdone, err on the underdone side. They'll cook a little bit more as they sit on the paper towel. All in all a good second recipe from this book.