S: I know, I know… another online recipe. But don't you fret, David and I will be back into the recipe books soon. I have a couple of recipe books I've got in mind, and really want to dive into them soon.
BUT, I have a reason… I think. Leg of lamb… they usually take quite a bit of time. But as I was out for most of the day on Easter, and at Easter you do lamb, I wanted to find a recipe that didn't take /too/ long. It did still take a bit of time, and we did eat later than normal… but it was worth it, I think. Bonus about this recipe? Very few ingredients required.
Ingredients:
1 (7-pound) semi-boneless leg of lamb, aitchbone removed, fat trimmed to 1/4 inch thick, and lamb tied
4 garlic cloves
1 tablespoon fine sea salt
2 tablespoons chopped fresh rosemary
1/2 teaspoon black pepper
1/4 cup dry red wine or beef broth
Required:
mortar and pestle
roasting pan
Directions:
Preheat oven to 350°F.
Pat lamb dry and score fat by making shallow cuts all over with tip of a sharp small knife
Pound garlic to a paste with sea salt using a mortar and pestle (or mince and mash with a heavy knife) and stir together with rosemary and pepper.
Put lamb in a lightly oiled roasting pan, then rub paste all over lamb. Let stand at room temperature 30 minutes.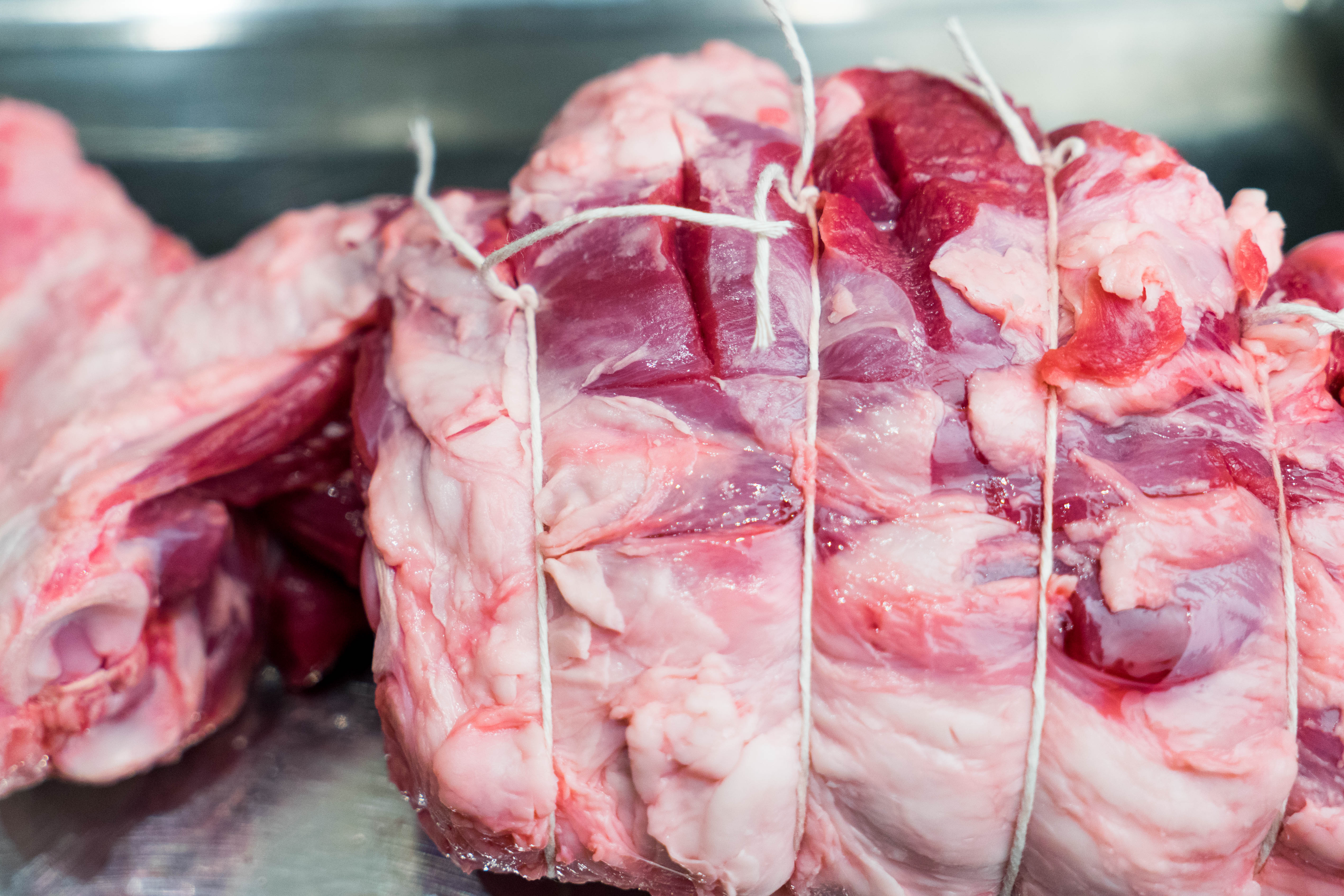 Roast lamb in middle of oven until an instant-read thermometer inserted 2 inches into thickest part of meat (do not touch bone) registers 130°F, 1 1/2 to 1 3/4 hours.
Transfer to a cutting board and let stand 15 to 25 minutes (internal temperature will rise to about 140°F for medium-rare).
Add wine/beef broth to pan and deglaze by boiling over moderately high heat, stirring and scraping up brown bits, 1 minute. Season pan juices with salt and pepper and serve with lamb. * If you want your sauce/gravy to be a bit thicker, in a separate ramekin, add 1 tsp of cornstarch to 2 tbsp of warm water. Mix it together, and add the mixture to the sauce. Stir it all together well, and cook it up for another few minutes to ensure cornstarch is cooked through.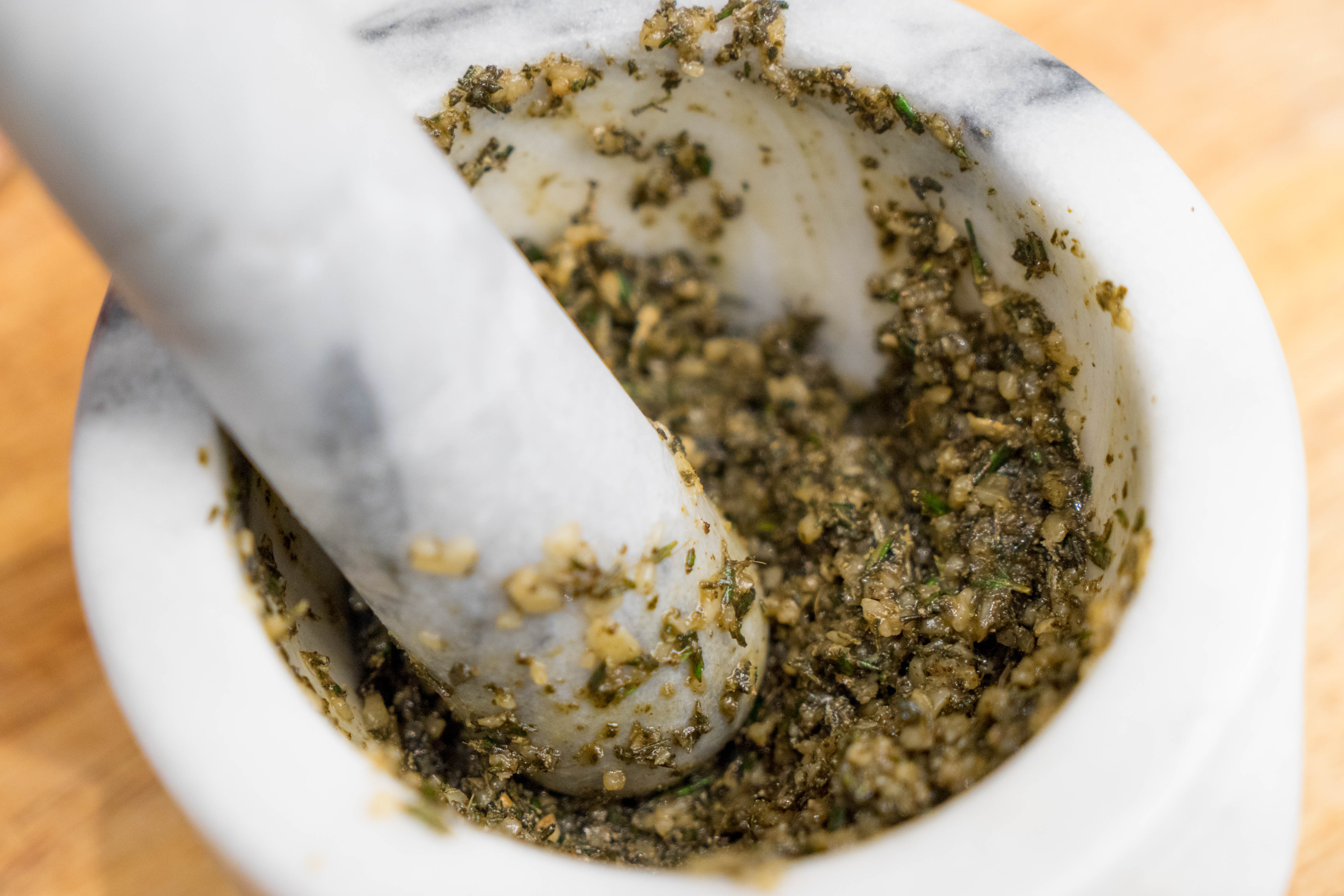 Verdict
S: I'm not going to lie. This is not the first time I've made this recipe. I love it a lot, and so far it hasn't failed me as of yet. I did maybe add an extra tbsp of rosemary this time, as I really do love it so much. But otherwise, flavour is always delicious with this one. I get why the reviews are so awesome. Glad I picked this one.