So uhh it's been a while. Things have been crazy for the past couple of months; there will be a post to follow regarding that. But suffice to say, we've been busy, and the wheels have fallen off the cart a little bit. So, this is going to be a mostly photo-based post, not a lot to say regarding the recipe or anything because it was mostly just winging it, and giving smoking on a Weber Kettle a try.
Ingredients:##
Ribs###
Directions:##
A few hours, or the day before, coat the ribs in the dry rub of your choice, wrap in aluminum foil, and let rest in the fridge
You may want to do it the night before, since the smoke time is quite long (potentially ~ 8 hours), and you're not going to have sufficient time to let them rest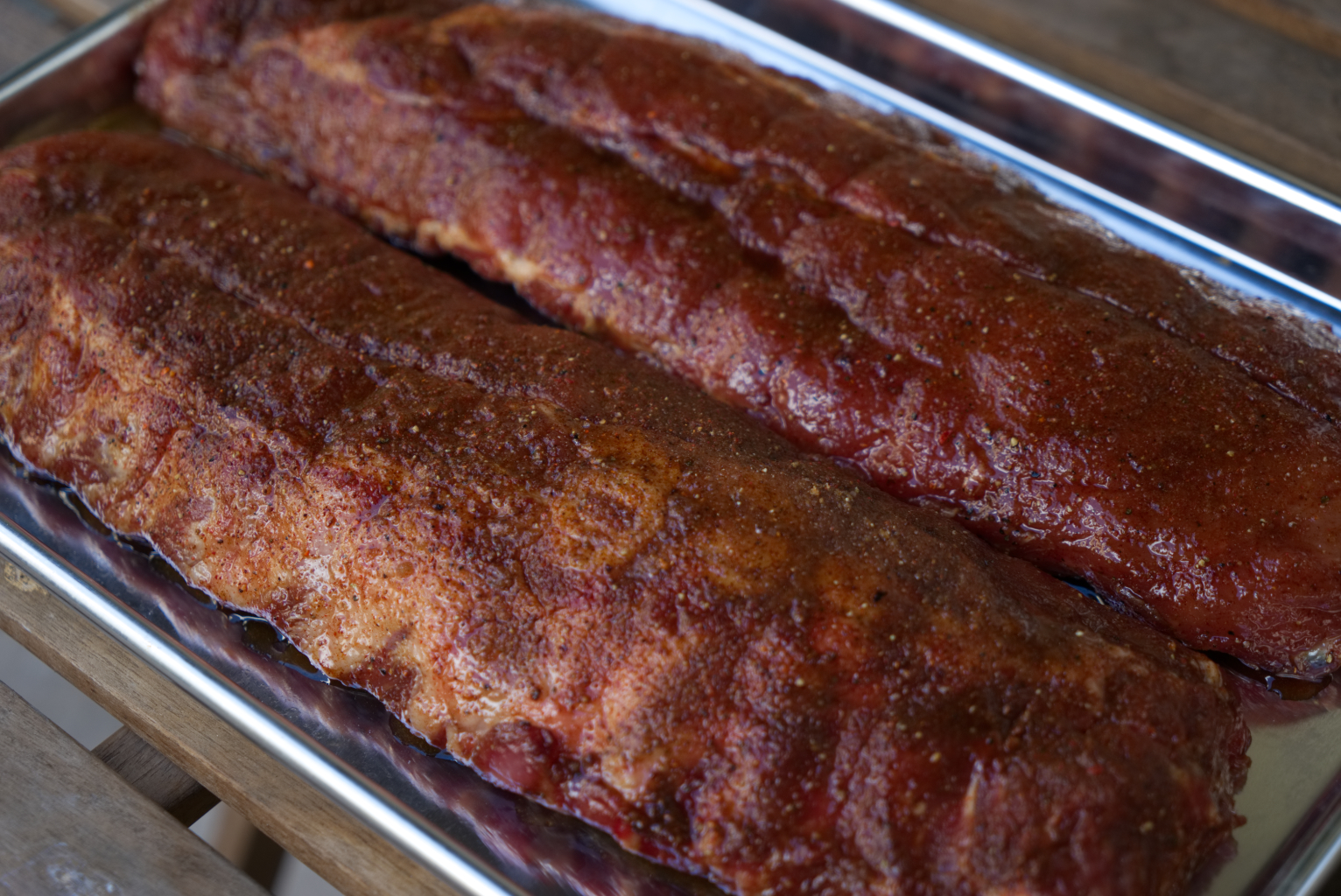 I used the snake method on the kettle; pile a chain of coals, 3, 2, 1 wide around the outside of the kettle, adding soaked chips or chunks of wood (we used mesquite)
Using your charcoal chimney, light 10-20 coals, let burn for 15 minutes to ash over, and use them to light the end of the snake
Add a foil tray of boiling water, this will help keep everything moist, and help regulate the temperature
This method should be reasonably hands-off, simply check the temp once in a while, or use a bbq thermometer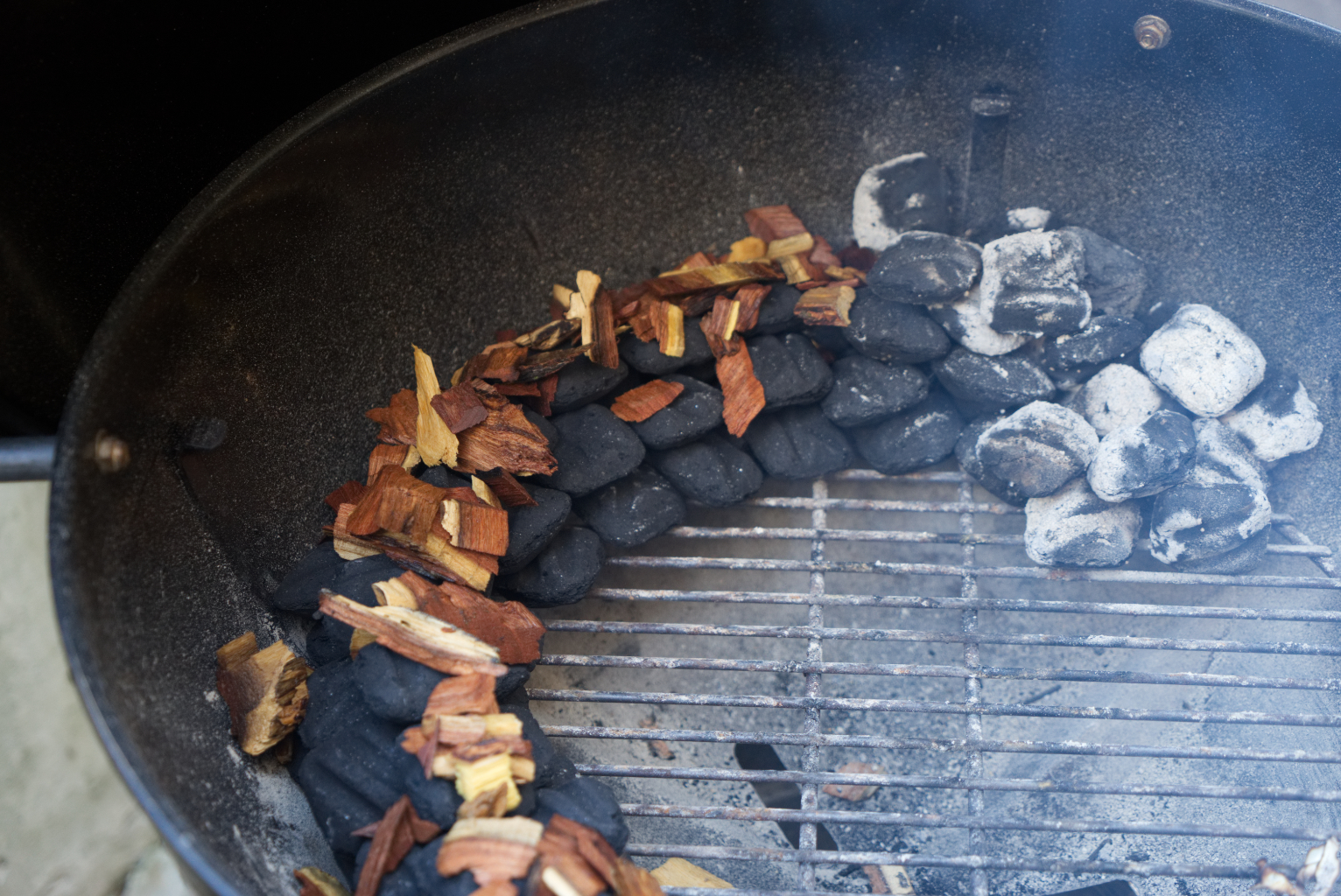 Smoke for 5-8 hours at ~ 225F until the ribs reach an internal temperature of 190F (yeah yeah, like 165F is done, but they won't be as soft and moist)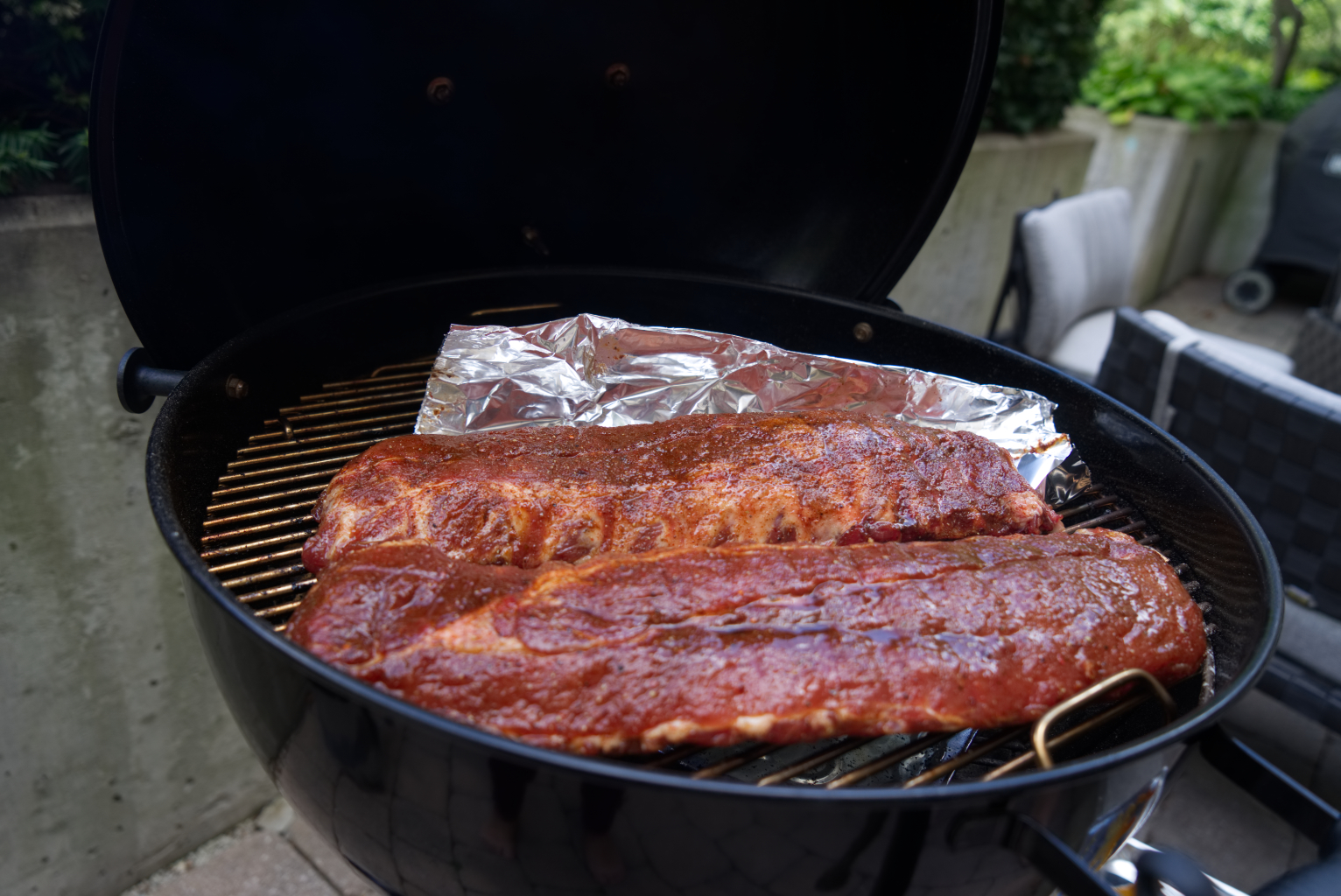 Let rest for 20 - 30 minutes, in foil, while you prep the sides etc
Eat delicious smokey ribs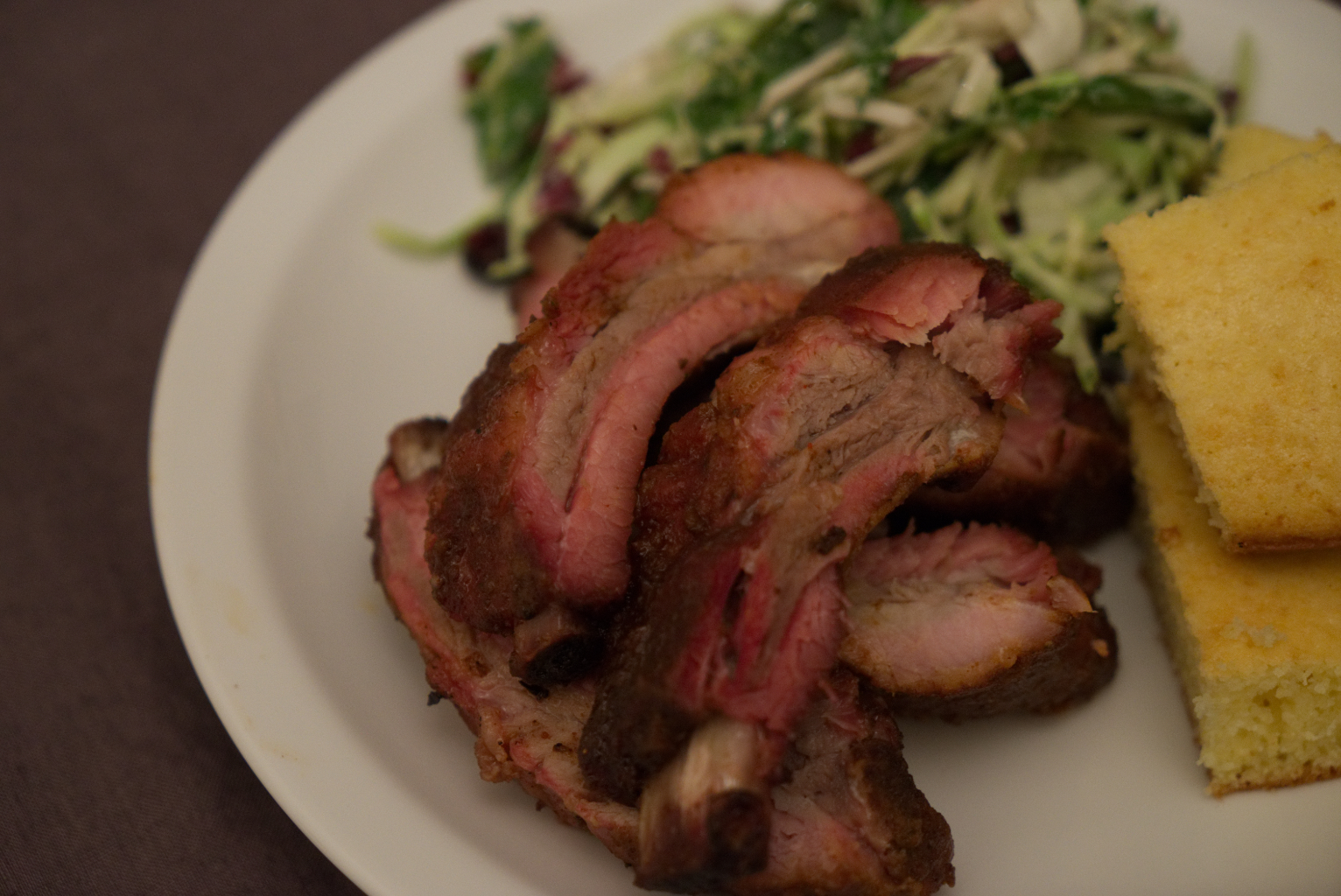 Verdict:##
D: I'll definitely be performing more smoking experience on the Weber. I'll need to grab a wireless thermometer, as I'd like to do a brisket or a pork shoulder (likely the shoulder) next, and checking it once in a while is kind of annoying. A wireless thermometer with a pit probe would make it trivial to just let it run all day. So once I grab that, and grab a shoulder, we'll do some pulled pork.
For now, this writeup is simply to share the photos and the delicious ribs. It's totally feasible to just use the kettle as a smoker and end up with a good smoke ring, and some really solid moist ribs. As you can see in the final shot, there's a solid smoke ring, and they pretty much taste as they look. Probably the best ribs I've had, including the bbq smoke houses we've been to. Just stellar. Weber Kettle = flexible awesomeness.