D: We were looking to try a couple of Alton's dessert items and picked 2 recipes. This is the first of those, being 'Chewy Peanut Butter Cookie'. These are flourless gluten-free peanut butter cookies. Which sounds suspect. We'll give it a go and see how they turn out. They're peanut butter cookies, it can only go so wrong.
Ingredients:##
1 C smooth panut butter
1/2 C packed light brown sugar
1/2 C granulated sugar
1 large egg
1 tsp baking soda
1 tsp vanilla extract
1/4 tsp kosher salt
Directions:##
Heat the oven to 350F and line two half sheet pans with parchment
Beat together the peanut butter, brown sugar and granulated sugar until combined with a wooden spoon in a large bowl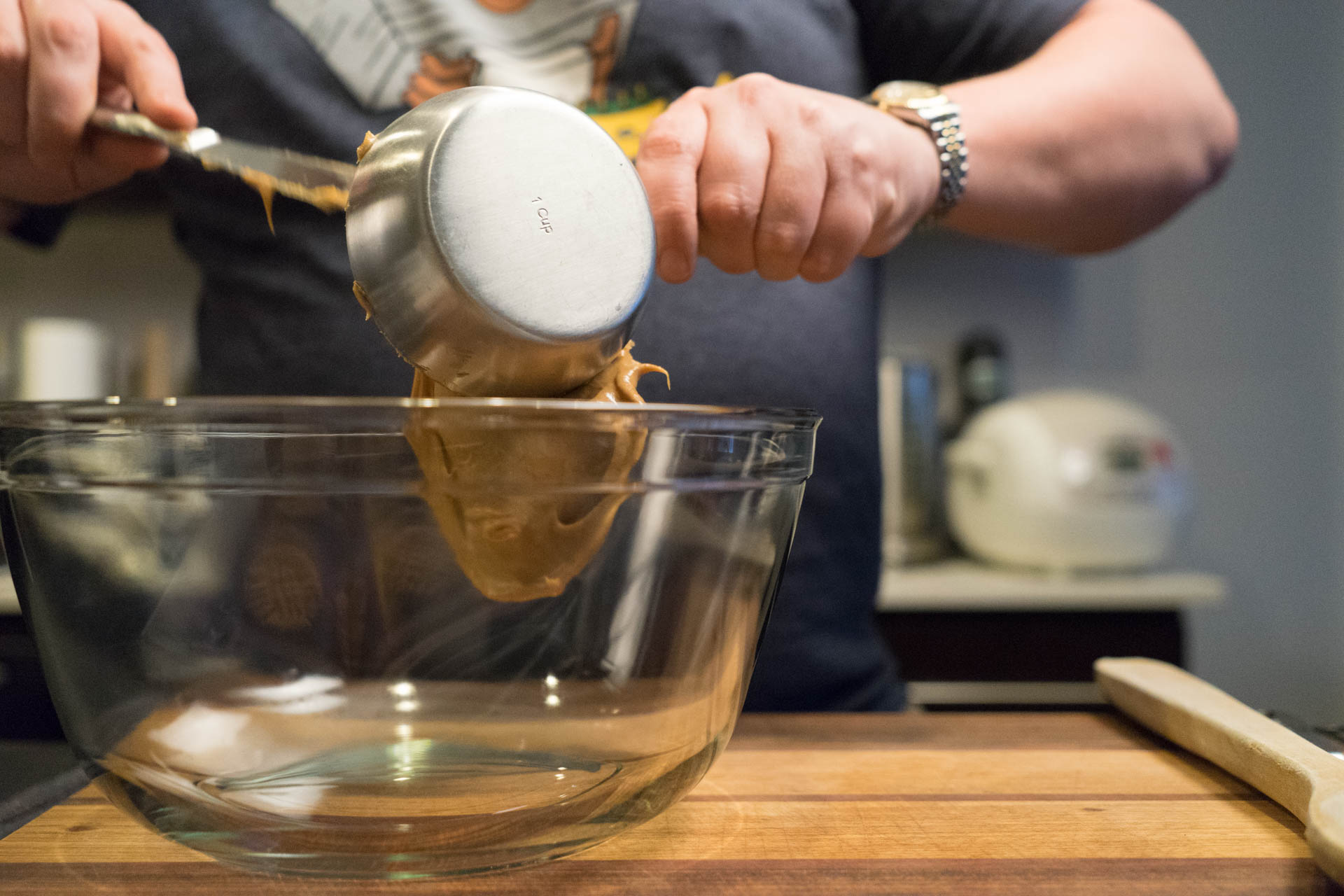 Add the egg, baking soda, vnilla and salt and beat until well combined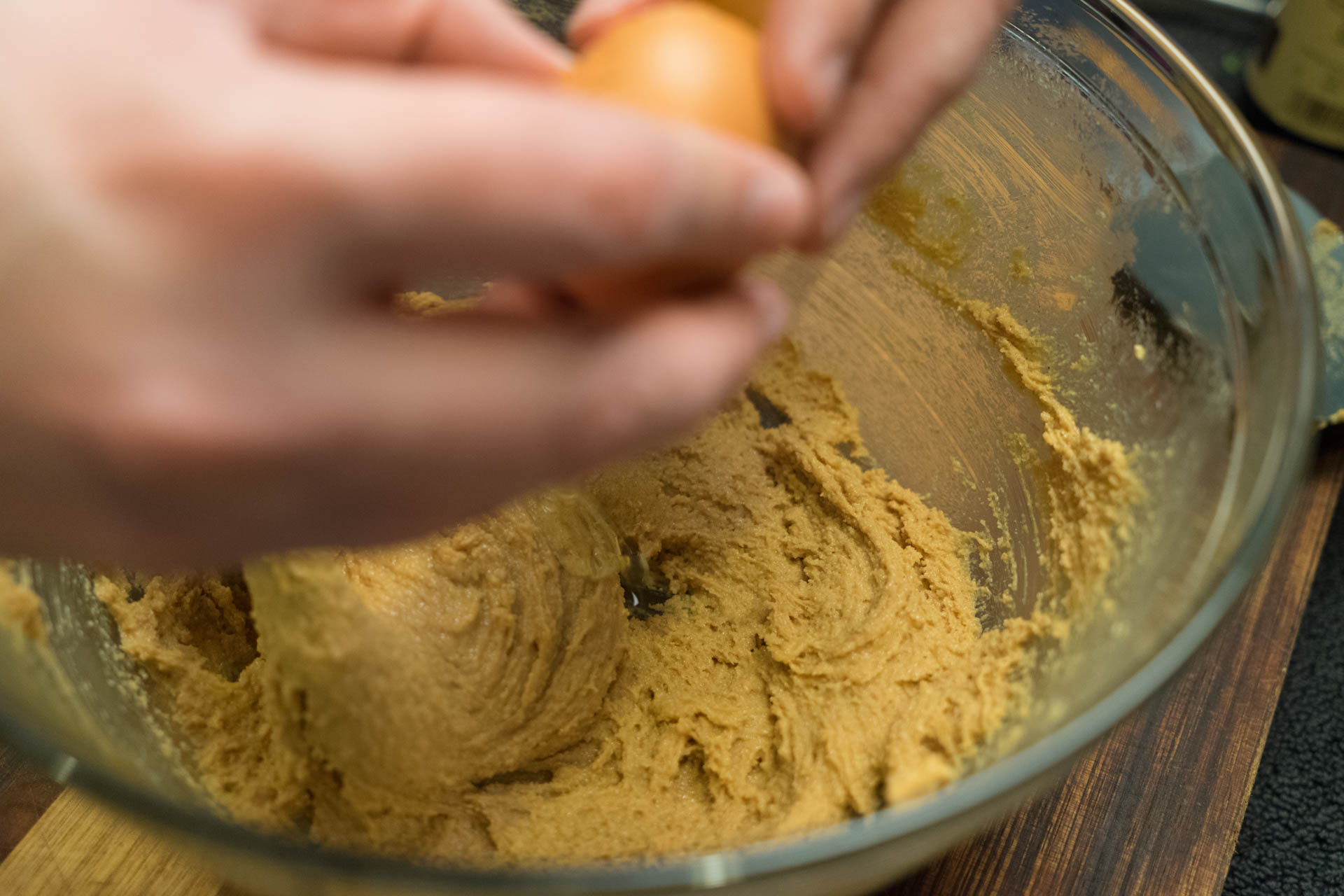 Roll the dough into 1oz balls (our medium-sized disher works out to 1oz balls), place 8 per pan, and flatten with a fork
Bake for 10 minutes or until the cookies look dry and are lightly browned
Cool for 2 minutes on the sheet pan then remove to a cooling rack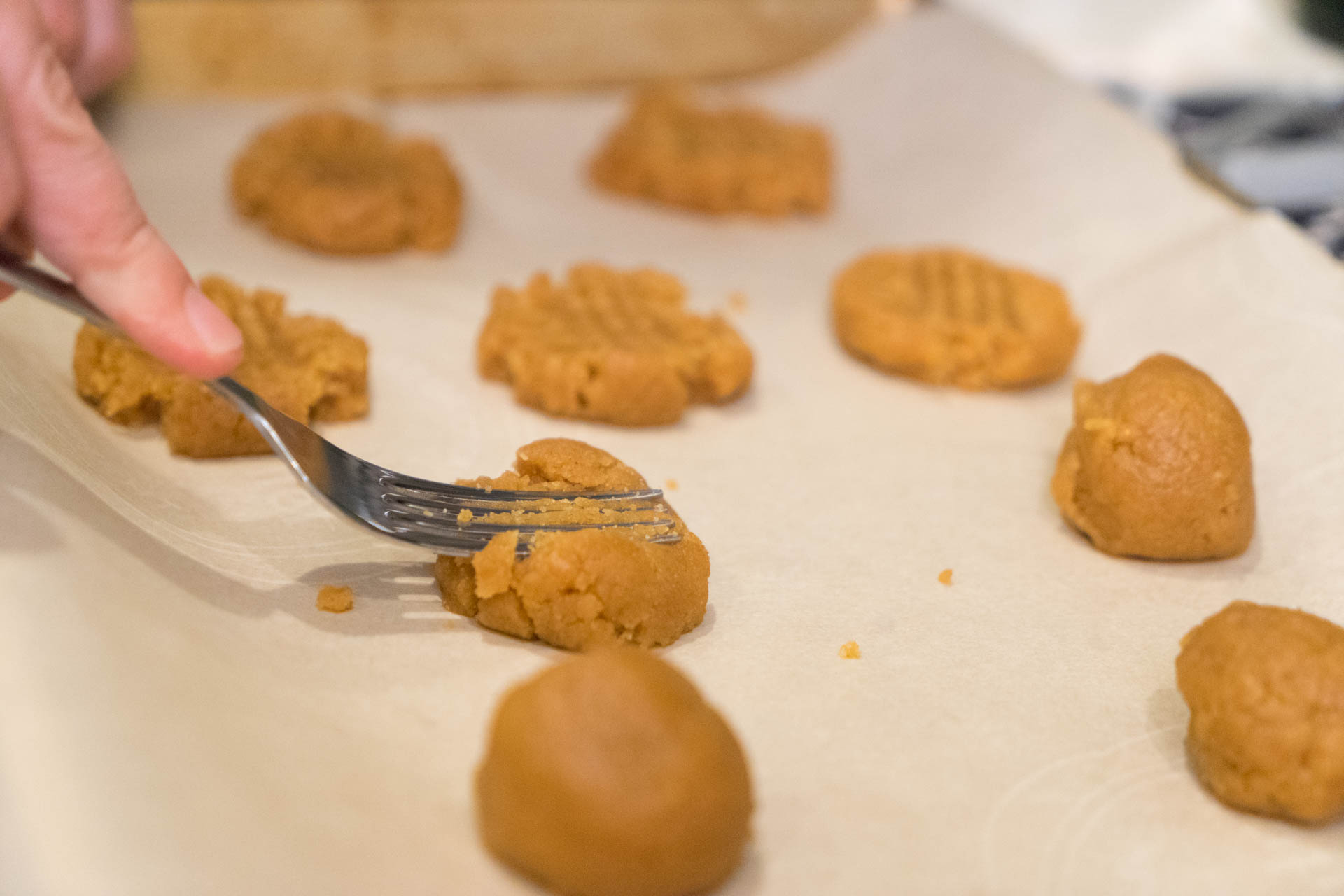 Verdict##
D: I was suspicious of the idea of gluten-free cookies, but they were far better than I expected. Other than the stronger peanut butter flavour, and not having the potential for some cakeyness, you don't really notice. They're just really good chewy peanut butter cookies. The lack of flour to pad the recipe out to 2+ dozen makes them more expensive than a traditional recipe, but they taste much better. These will be my goto from now on. Who needs flour anyways?
S: mmmmmmmmmm peanut butter cookies. Delicious. This is what peanut butter cookies should be, no floury taste; just peanut butter goodness.