D: We were looking to try a couple of Alton's dessert items and picked 2 recipes. This is the first of those, being 'Chewy Peanut Butter Cookie'. These are flourless gluten-free peanut butter cookies. Which sounds suspect. We'll give it a go and see how they turn out. They're peanut butter cookies, it can only go so wrong.
Ingredients:##
1 9-inch unbaked pie crust
16oz sugar
2oz unsweetened cocoa
2tsp kosher salt
4 large eggs
1 5oz can evaporated milk
8oz (2 sticks) unsalted butter, melted
1TBsp vanilla extract
Meringue:###
8oz sugar
2oz light corn syrup
2oz water
4oz egg whites (~ 4 eggs)
1tsp vanilla extract
1C finely chopped, toasted, pecans
Required:##
1 deep-dish 10-inch pie or tart pan
Candy thermometer
Directions:##
Heat the oven to 375F
Line the tart pan with the pie shell, press into the sides, and ensure there are no cracks or holes (else the liquidy filling will spill over, and it's very sticky and prone to burning on); chill while prepping the pie guts
Combine the ingredients in a blender or good food processor, blend until smooth, 1-2 minutes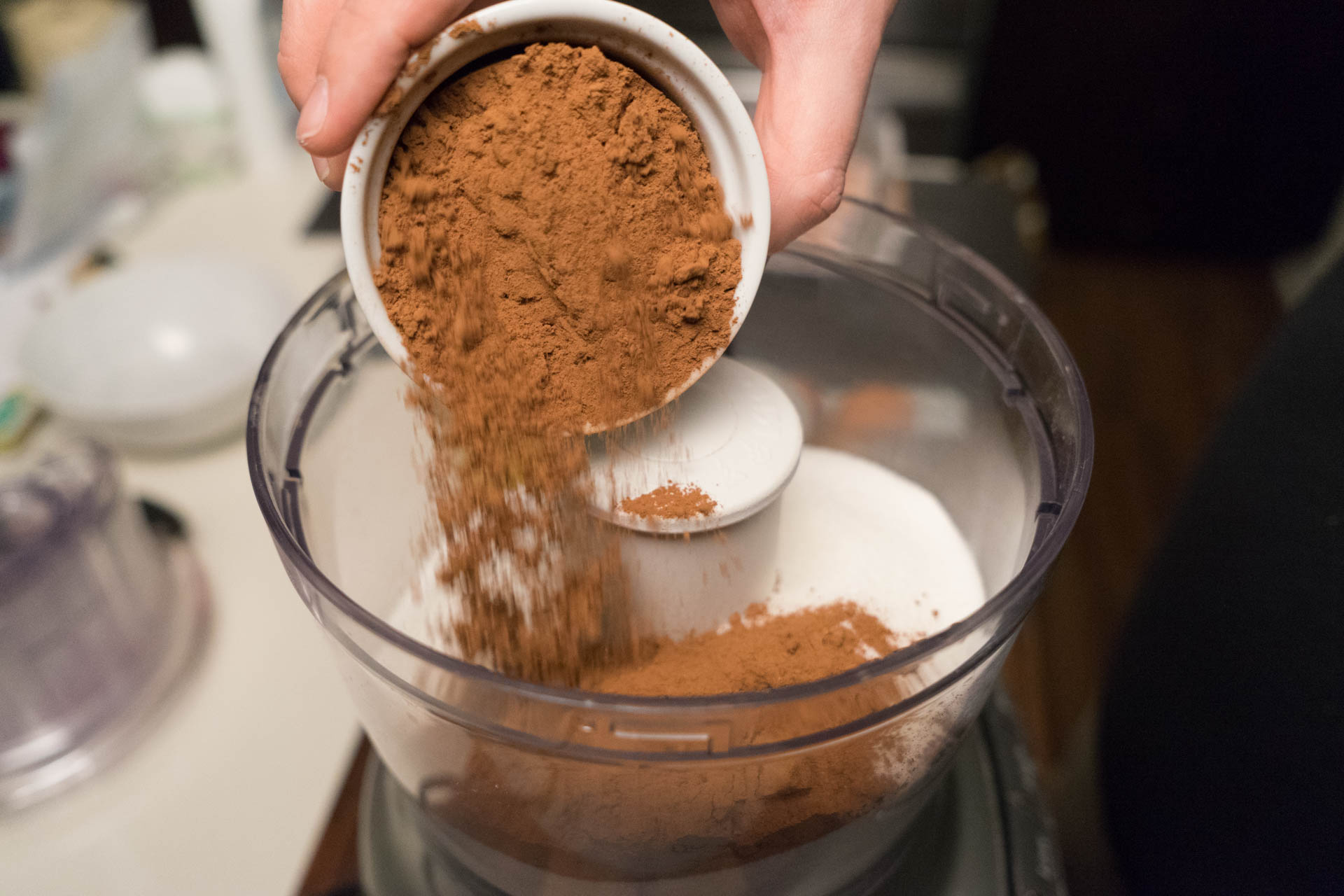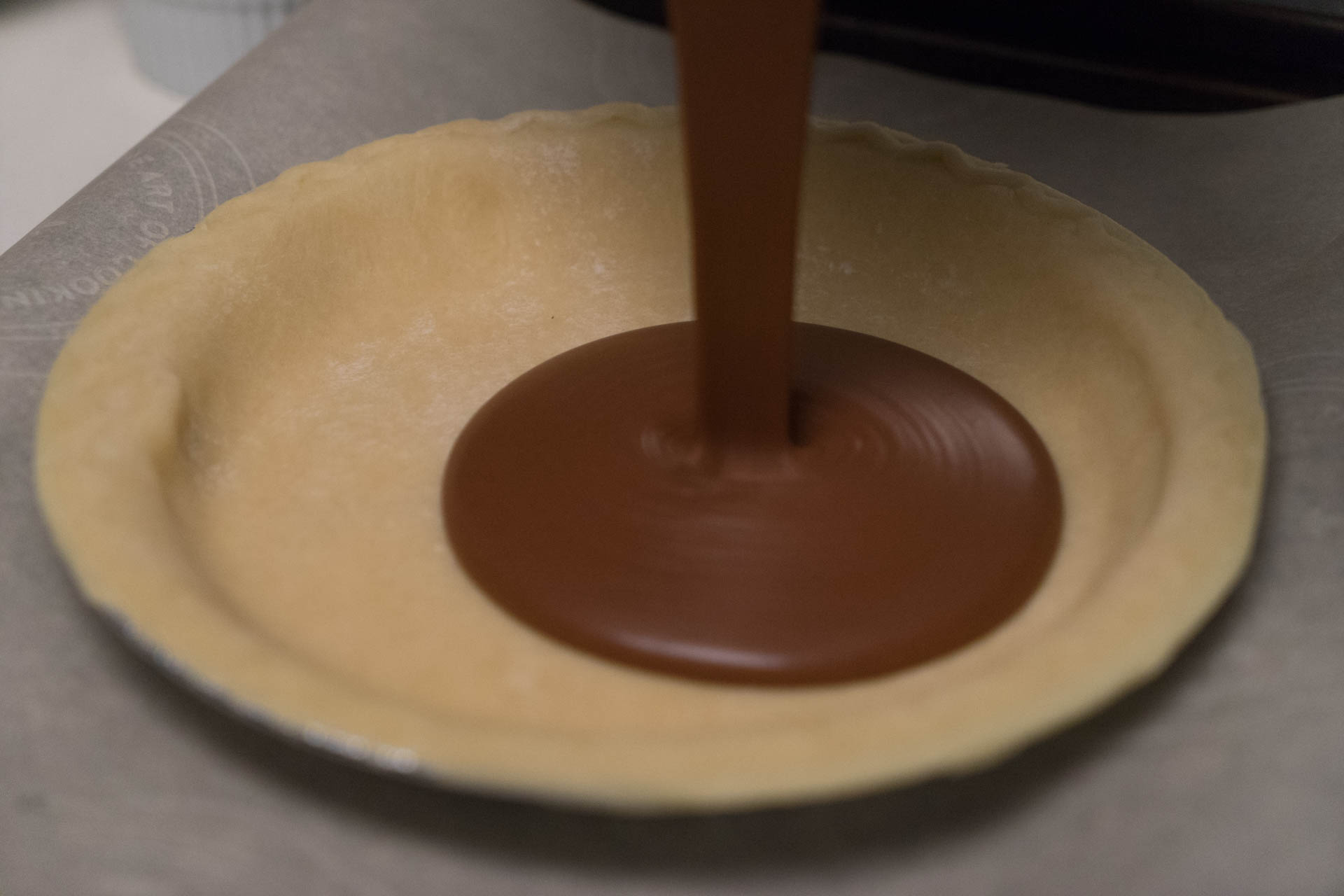 Bake for 30-35 minutes or until the outside is firm and the inside still jiggly jiggle jiggle
Cool for at least 1 hour before starting the Meringue
Meringue###
Combine the sugar, corn syrup, water in a small saucepan and bring to a boil, on medium heat, while covered
Once boiling, uncover and attach a candy thermometer (attach or otherwise prop up, perhaps by propping it against a roll of paper towel >.>)
Bring to 240F on the thermometer
While the syrup cooks, whisk the egg whites and vanilla in a stand mixer (or by hand) oh high until medium peaks form, 2-3 minutes
Once the syrup has reached 240F, with the mixer on low, slowly add to the meringe
Once all the syrup is added, return the mixer to high and beat until stiff peaks form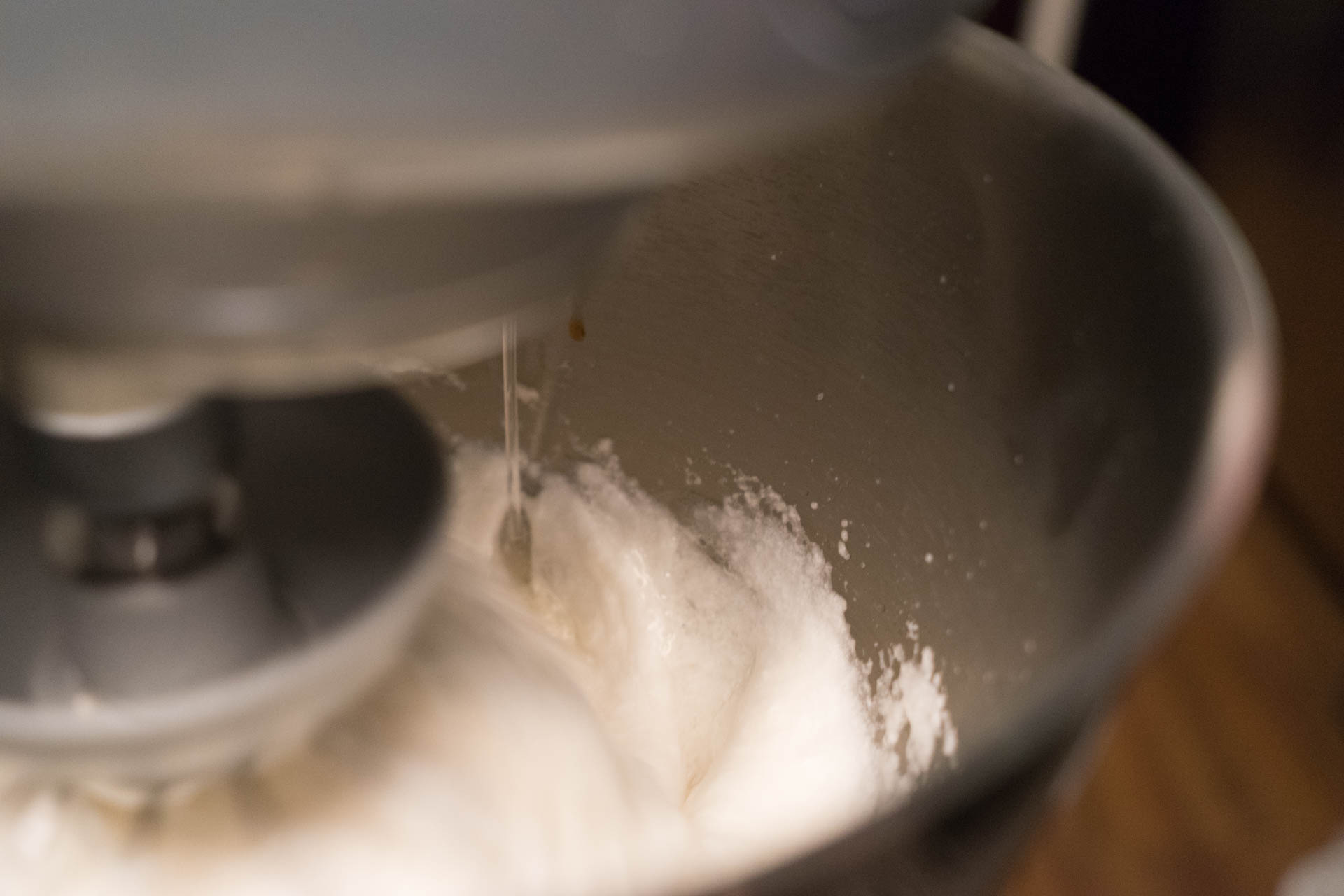 Fold the pecans into the meringe
Cover the cooled pie with the meringue, building peaks with the back of a tablespoon (preeeetty), and torch with a kitchen torch or blowtorch to brown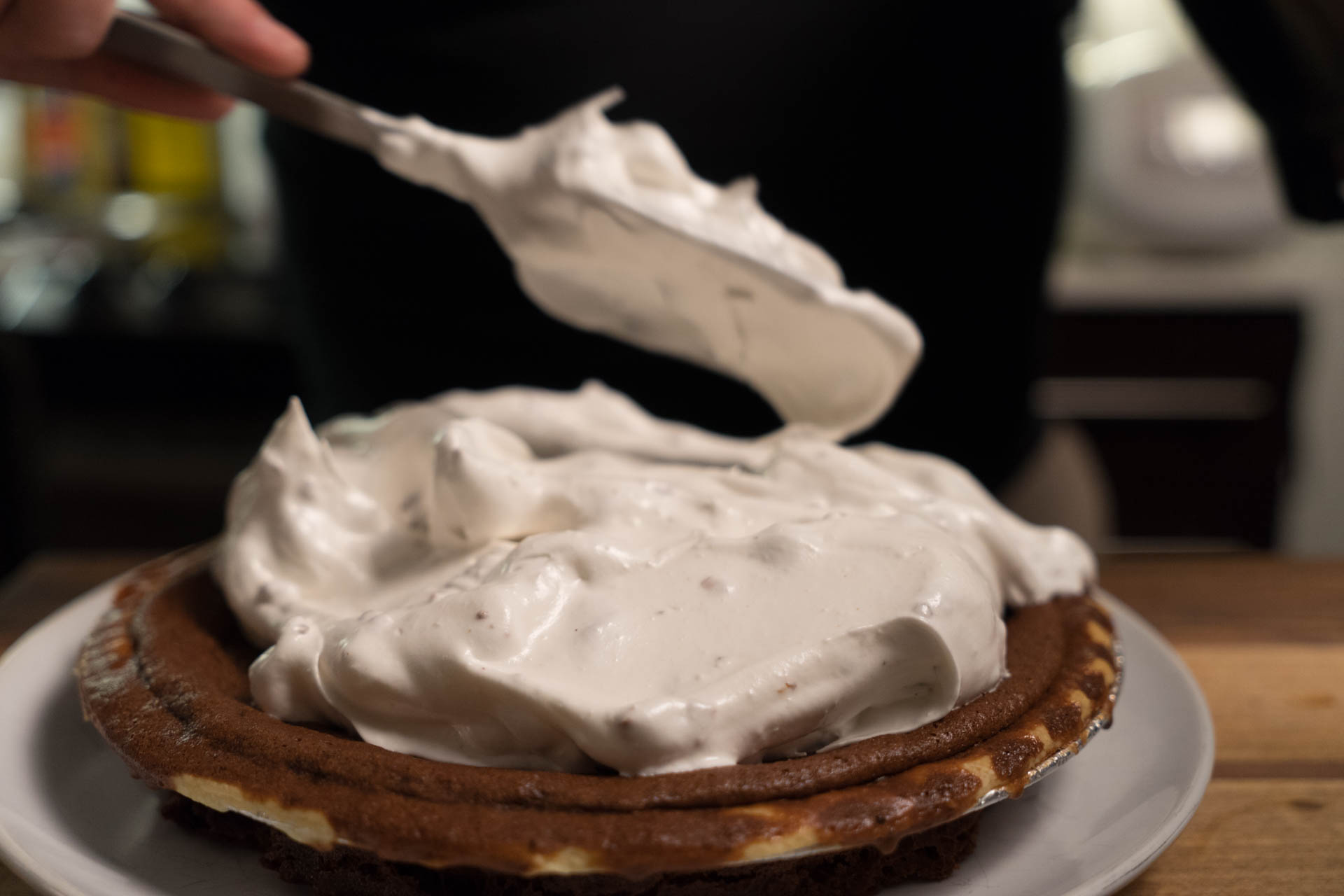 Verdict##
D: Not having the deep-dish pan (as that was a surprise in the middle of the recipe), the ratio of the chocolate filling to the meringue was off. The pie also cooked over for us, you need to make sure to underfill the pie, as it does expand quite a bit during cooking. I had it spill over during baking. The deep-dish pan is a must have. It just kind of ends up being a meringue pie.
That said, the meringue is stellar with the pecans, and contrasts the chocolate well. It's a goddamn delicious pie. I just need to invest in a 10" deep-dish pan before I bake it next time. I'll definitely be making it again, nearly every chance I get, frankly. It's super quick and easy to throw together, the torched meringue makes you look like a culinary god, and it's delicious. Great recipe to throw together when you have surprise dinner guests coming.