D: Continuing our adventures in Alton, I stumbled upon a Shrimp & Grits recipe (or as Alton puts it, Grits with Shrimp, because the grits should come first). I've never had Grits, nor have I had Shrimp & Grits, so I wanted to try it. Let's see how my first attempt at making Grits goes! We had a heck of a time buying Grits in the first place. It took us 2 grocery store stops (ironically T&T would have been the easiest place, it was the last place we stopped); asked at Loblaw's; "oh is that the American thing? Oh we don't have that", Longo's was fine, thankfully. But then we walk into T&T and there's a massive 2kg bag of them on an end-cap. So note to future self, ironically, the Chinese grocery store is the best place for Grits.
Ingredients:##
2 lbs large head-on, tail-on Shrimp
6 cups water
1 TBsp kosher salt
2-3 bay leaves
1 C stone-ground Grits
1 TBsp unsalted butter
1 TBsp fresh lemon juice
2 tsp hot sauce
1 tsp Old Bay Seasoning
4 rashers (slices) bacon
4 scallions, finely chopped
Needed##
Directions:##
Remove the heads, tails, shell from the shrimp and de-vein; rinse the shells etc with water and set aside for the broth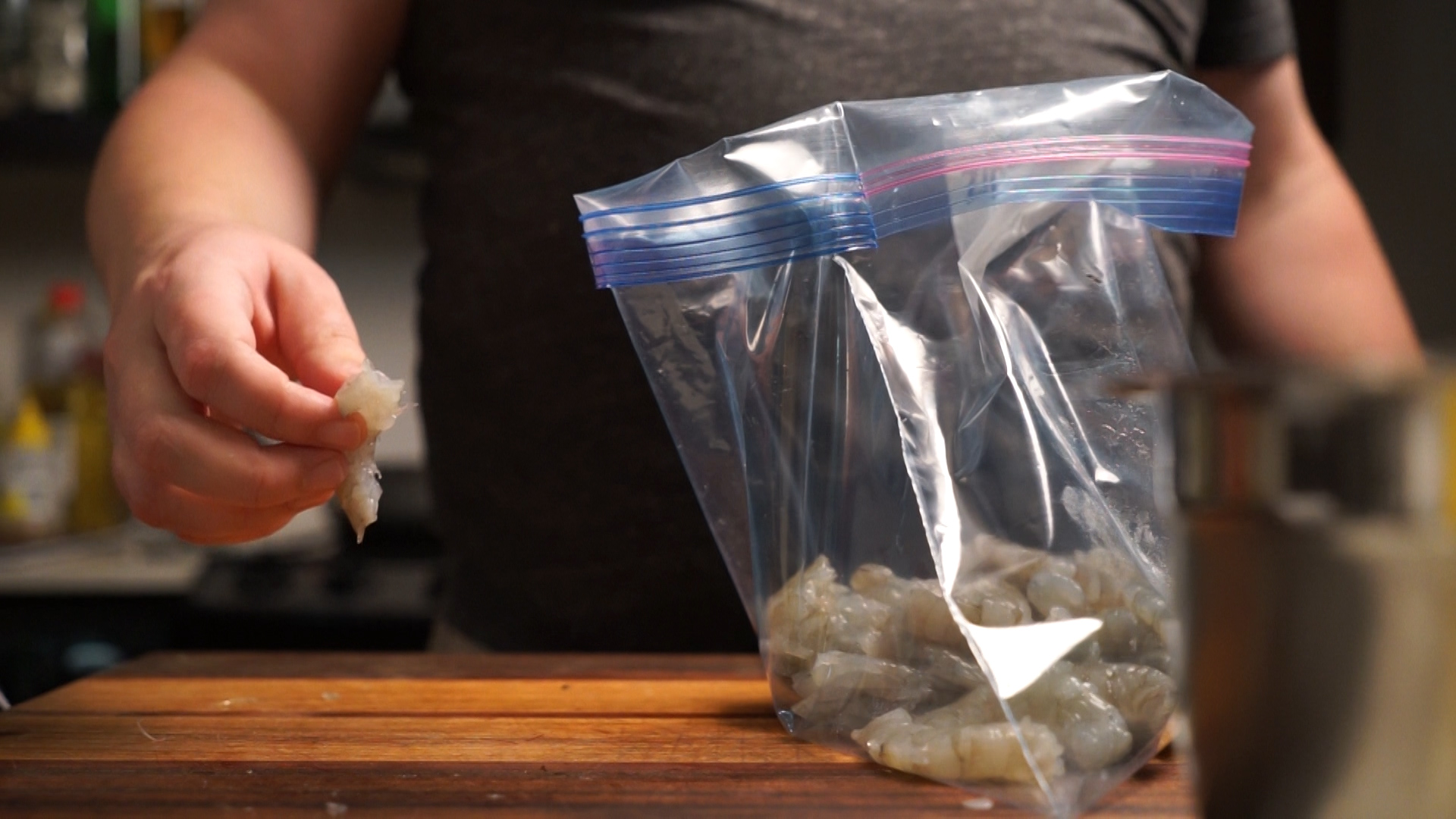 Heat a 4qt pot over medium-high heat, add the shells and cook until pink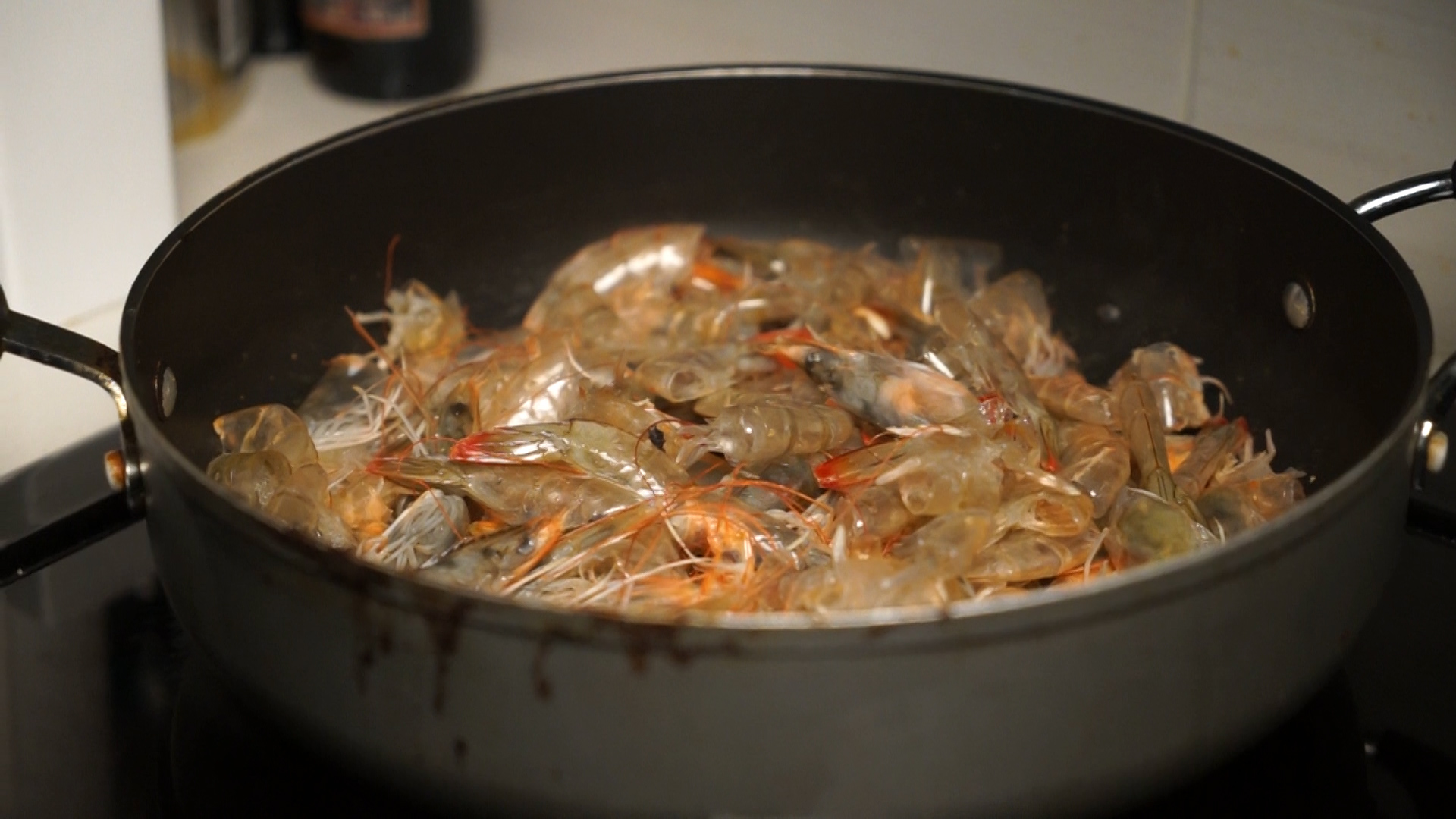 Cover with the water and bring to a boil, reduce to low and simmer for 45m - 1hr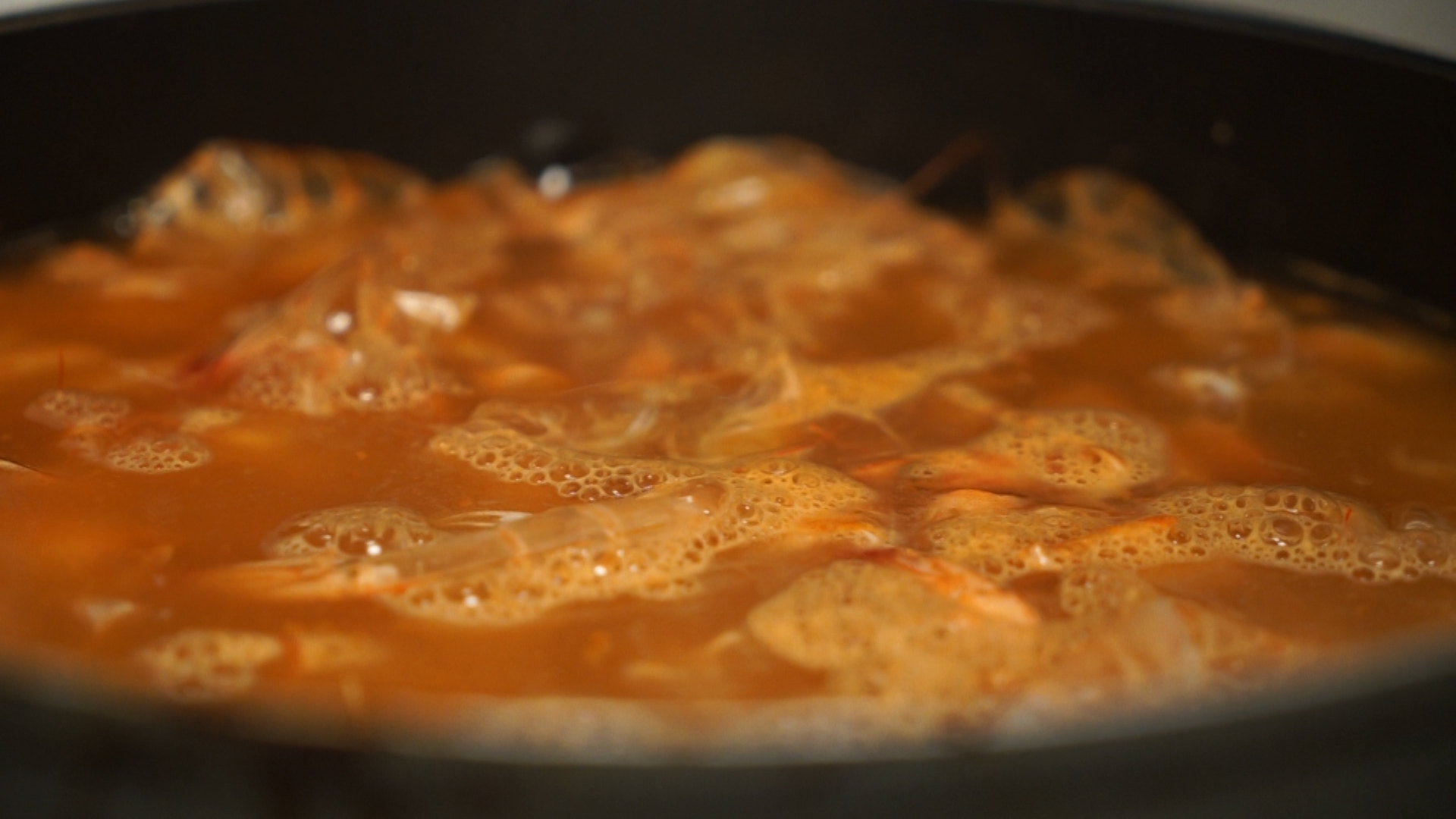 Strain and cool over an ice bath
Combine the cooled broth with the salt & bay leaves, whisk until the salt dissolves
Set the grits in a 4qt pot, cover with the shrimp, and pour in the broth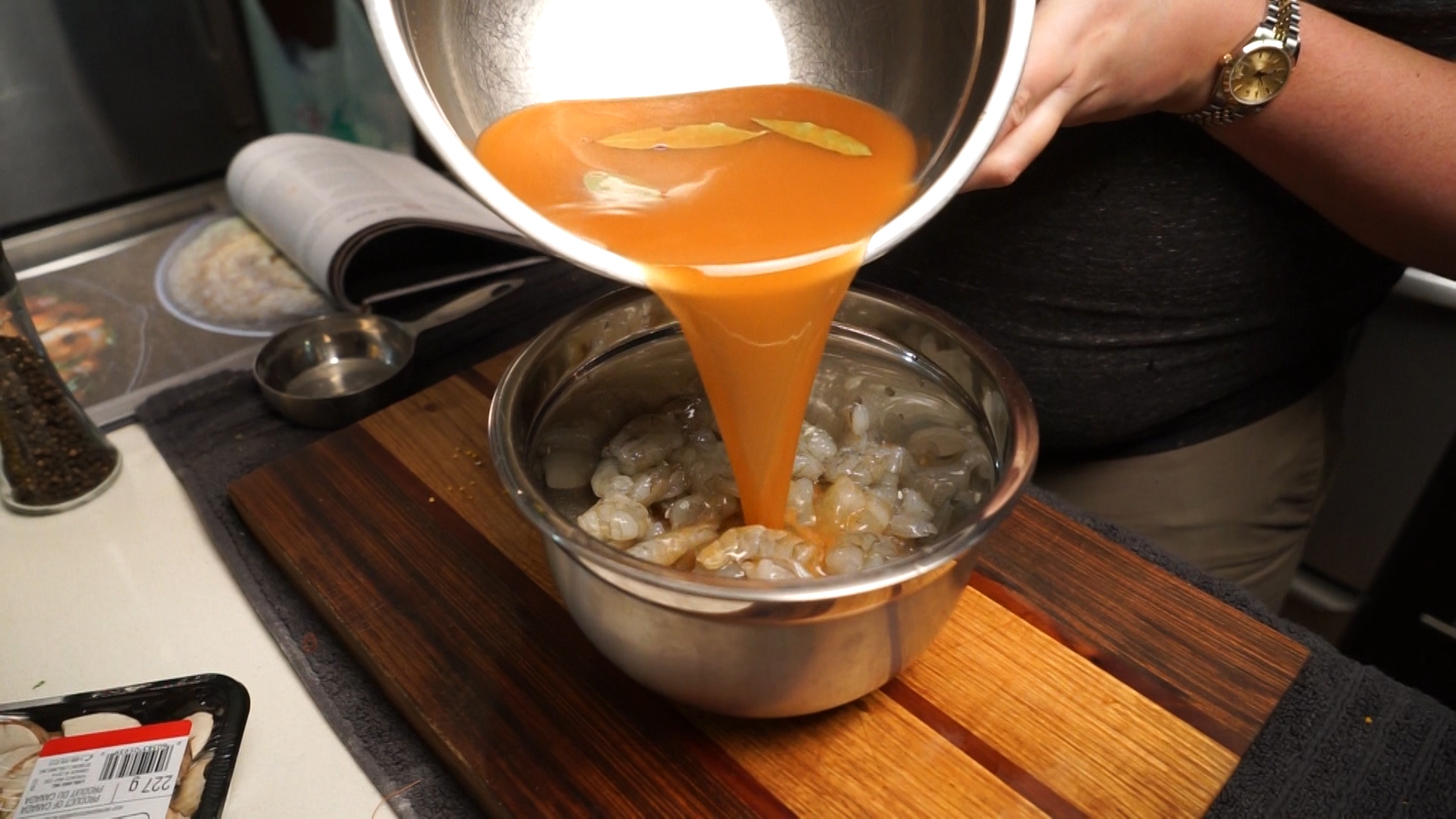 Let rest in the fridge for 6 hours - overnight
After 6+ hours, remove any chaff or hulls from the grits that may have floated to the top and remove the shrimp from the brine and set aside
Bring the grits to a simmer over medium-high heat, whisking continuously until the grits boil
Reduce the heat and cook for 30 - 35 minutes until tender and creamy
Add the butter and stir to combine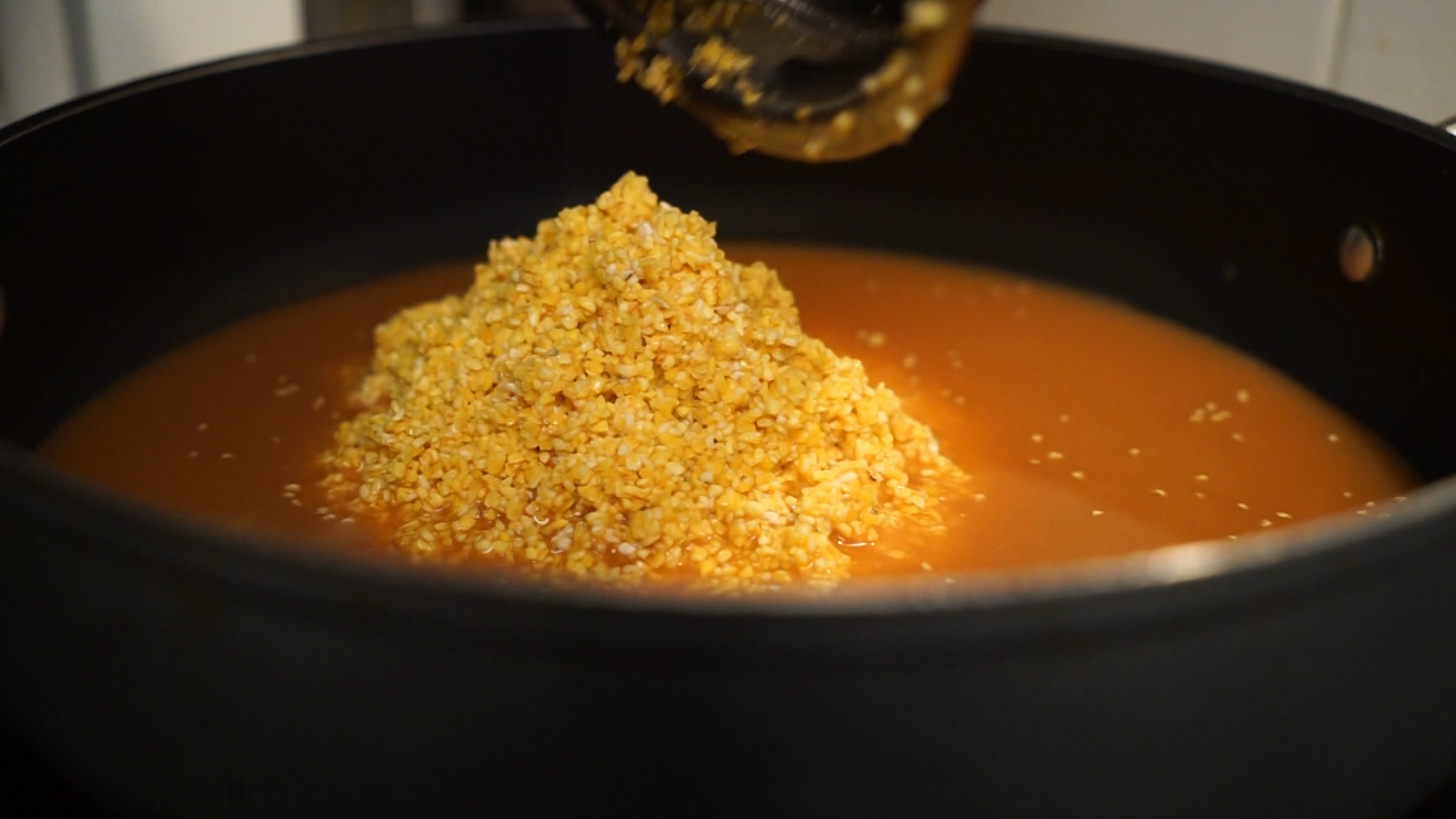 Cover to keep warm while cooking the shrimp
Toss the shrimp with the lemon juice, hot sauce and Old Bay, set aside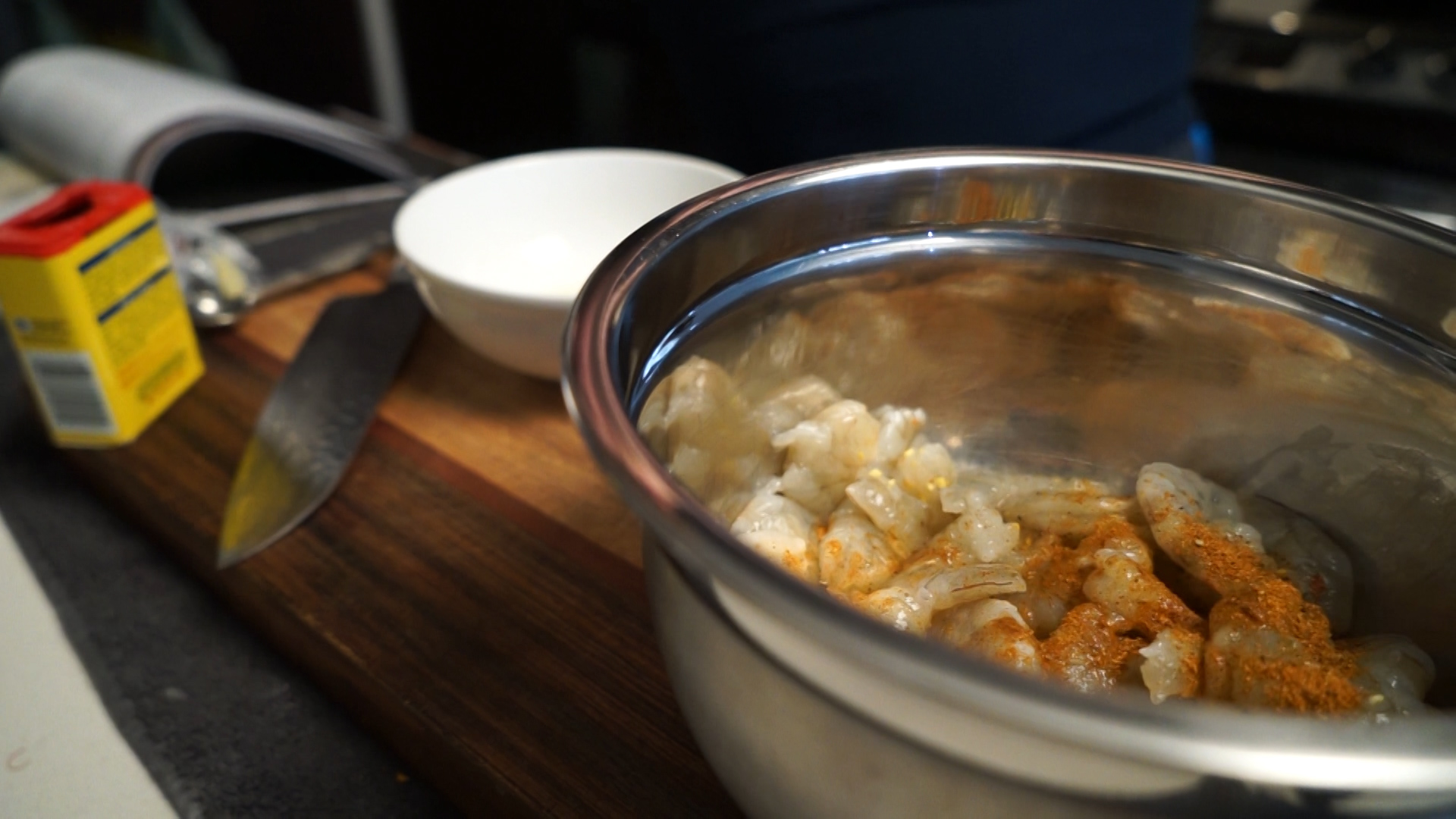 Cook the bacon in the skillet over medium-high heat until crispy, remove to paper towel to drain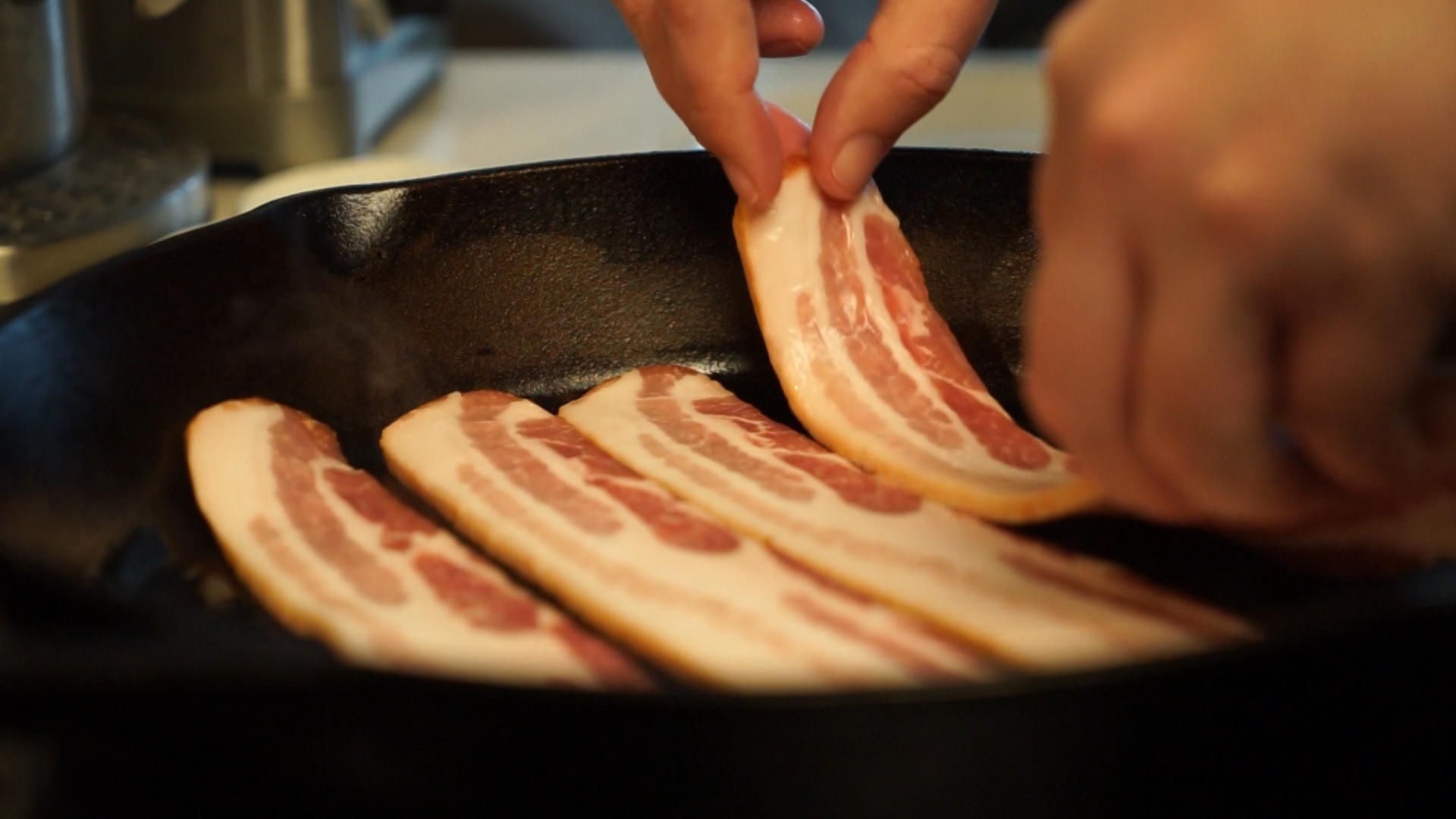 Add the shrimp and cook until pink, ~ 2 minutes a side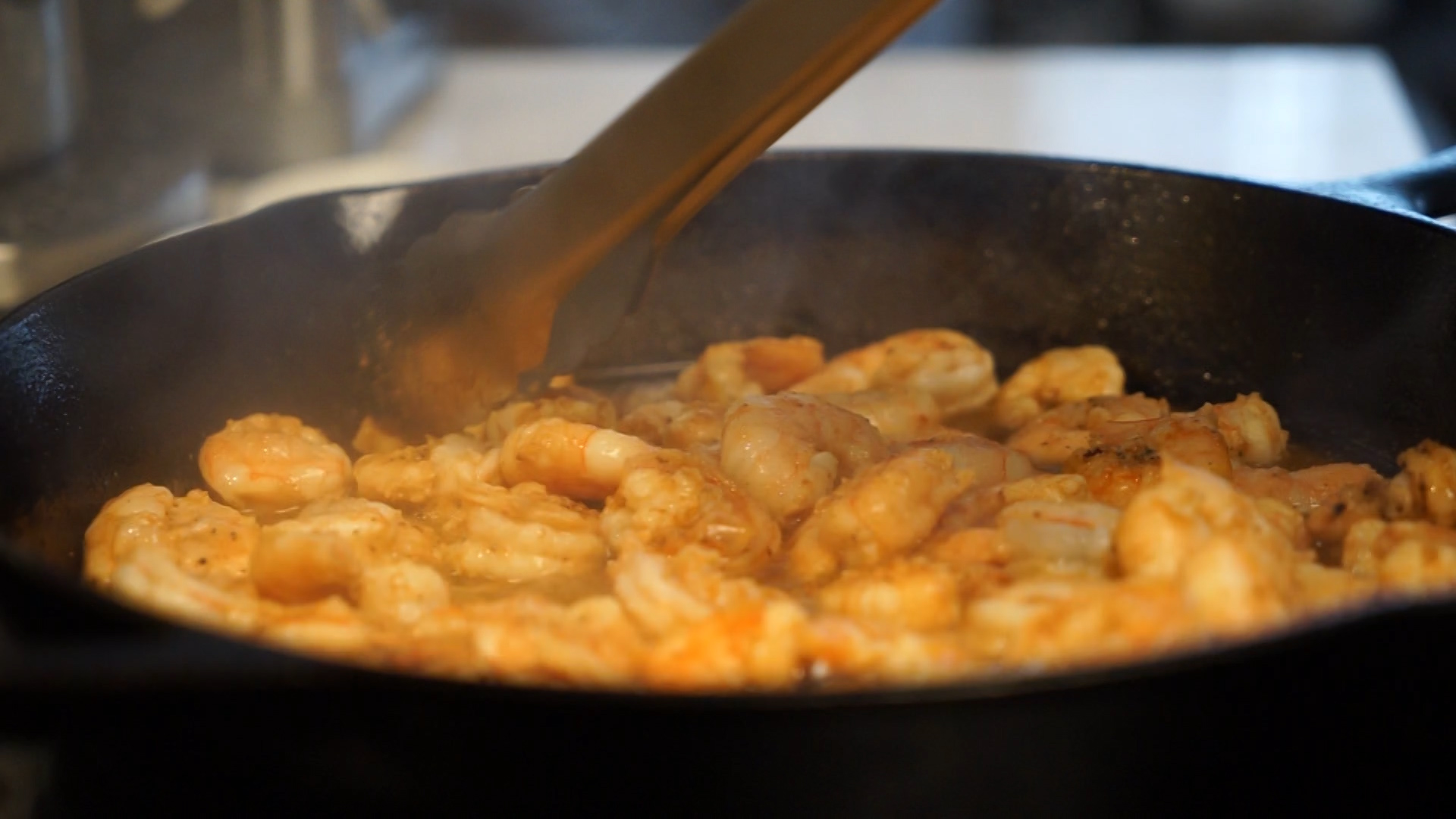 Coarsely chop the bacon, return to the pan and add the scallions; stir to combine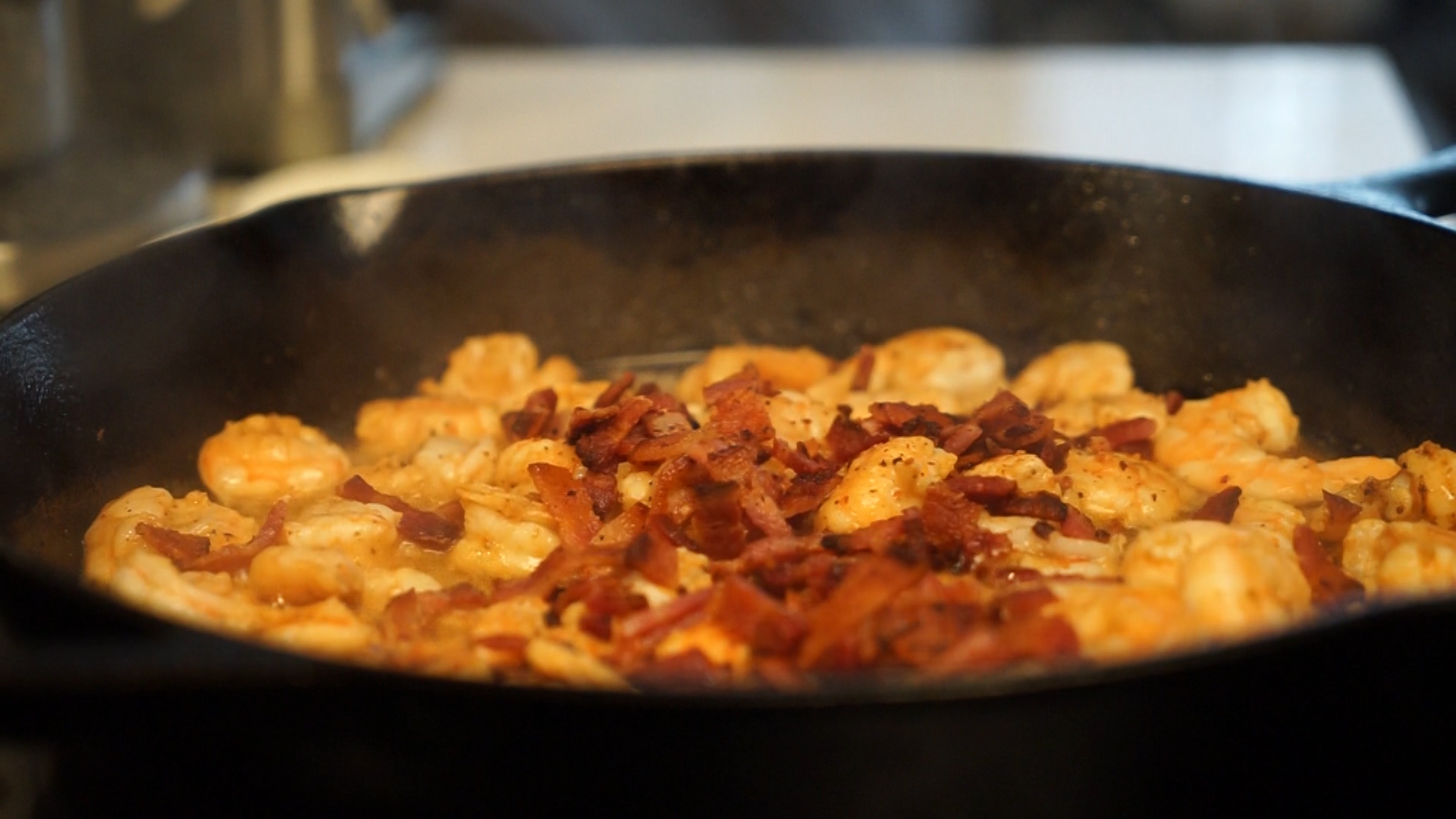 To serve, ladle the grits into a bowl and cover with shrimp and bacon mixture
Verdict:##
D: Kind of unsettling that the Grits are pink from the shrimp stock? But otherwise, delicious. I'm looking forward to having it again for lunch today. So shrimpy! I'll definitely be making them again, even if they are a pain in the butt.