D: We haven't done Stroganoff in ages; not sure I've had it since I moved to Toronto, so it seemed like a good recipe to have a go. It's a meatless variation, using Mushrooms only, which is a novel change. It'd be healthier if it wasn't for all the sour cream & cheese.
Ingredients:##
10oz extra-wide egg noodles
2 TBsp unsalted butter
5 portobello mushrooms, stems and gills removed, thinly sliced
1 tsp kosher salt
10 scallions, thinly sliced, white bottoms and green tops separated
1 TBsp all-purpose flour
14oz beef broth
1 C sour cream
4oz goat cheese
1/2 tsp freshly ground black pepper
Directions:##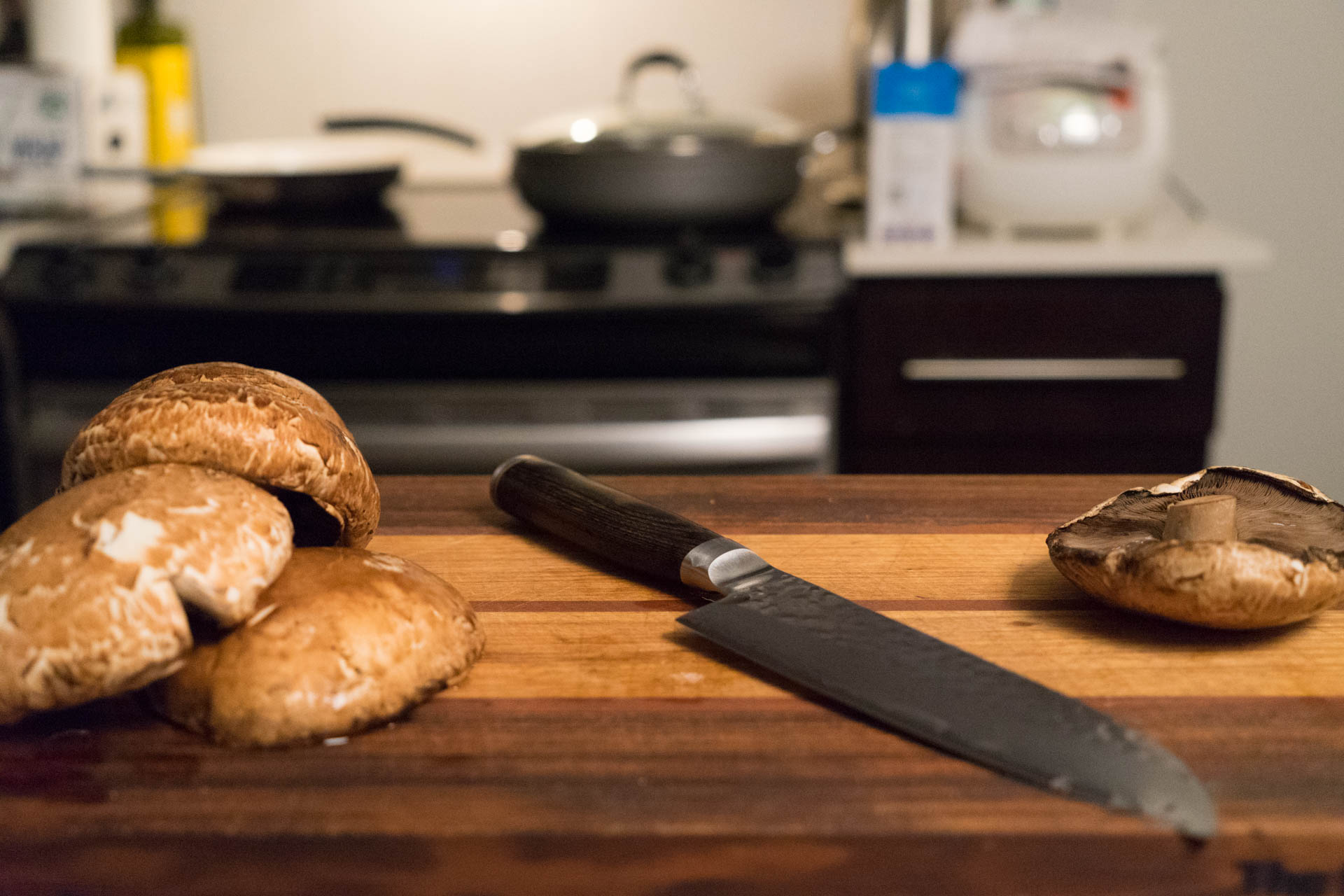 Melt 1 TBsp of the butter in a 10in straight-sided sautee pan over medium-high heat
Increase the heat to high, add half the mushrooms, sprinkle with 1/2 tsp salt
Sautee for 5-6 minutes, until the mushrooms darken and reduce in volume to half, remove from pan and set aside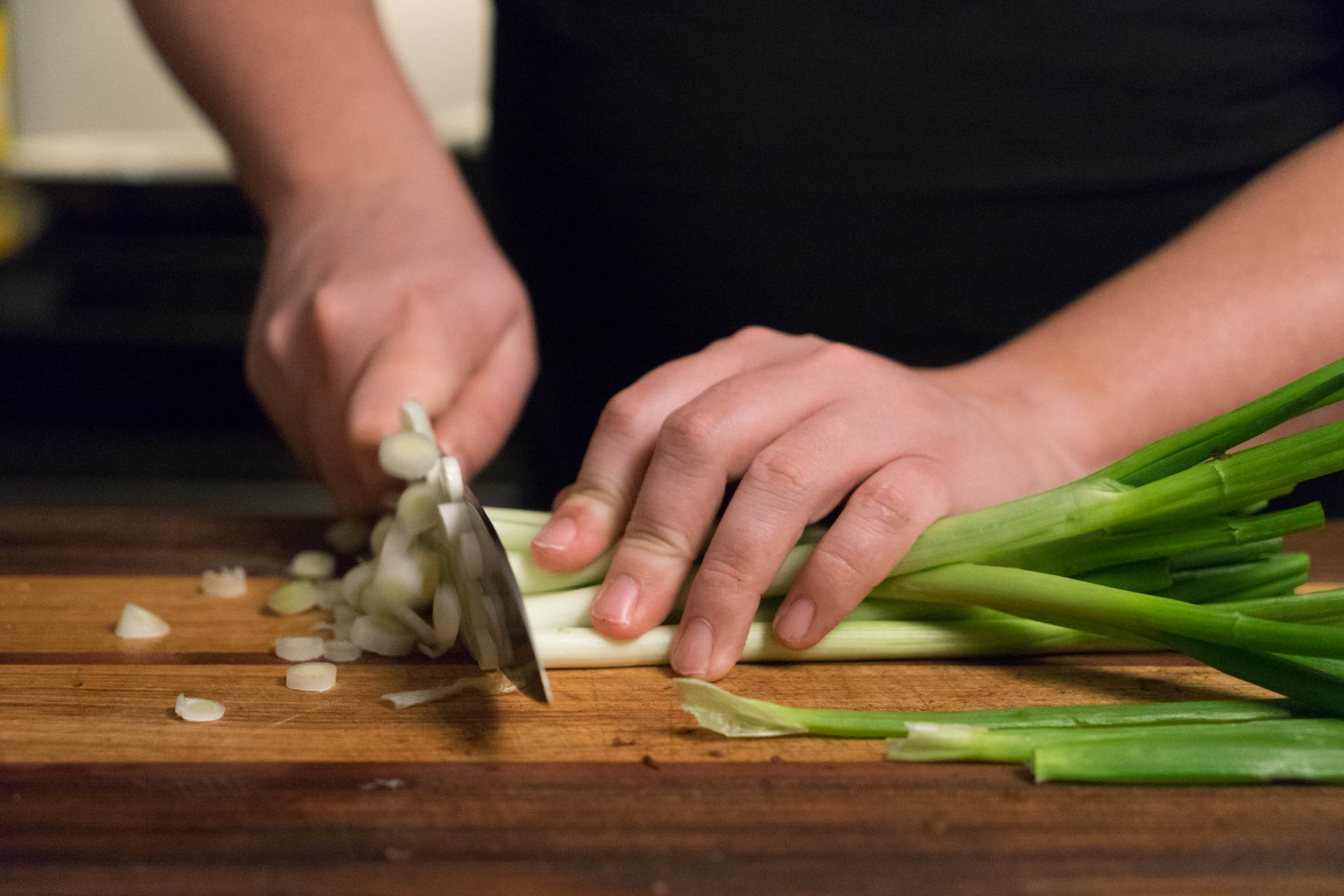 Repeat with the remaining 1 TBsp of butter, remaining mushrooms, remaining 1/2tsp salt, white bottoms of green onions
After having cooked this batch of mushrooms, add the first batch to the pan, sprinklin in the flour, stir to combine and cook for ~ 1 minute
Deglaze the pan with the beef broth and allow to reach a simmer; turn down to low and cook for 10-12 minutes to reduce the liquid
Start boiling water and cook the pasta as directed by the package, while the mushrooms cook down, you have time to prep your pasta so everything lines up
Add the sour cream, goat cheese, and pepper to the sauce, stir to combine. Bring to a simmer and cook, covered, for 2-4 minutes
Drain the noodles, stir gently into the mushroom mixture and turn onto a plate to serve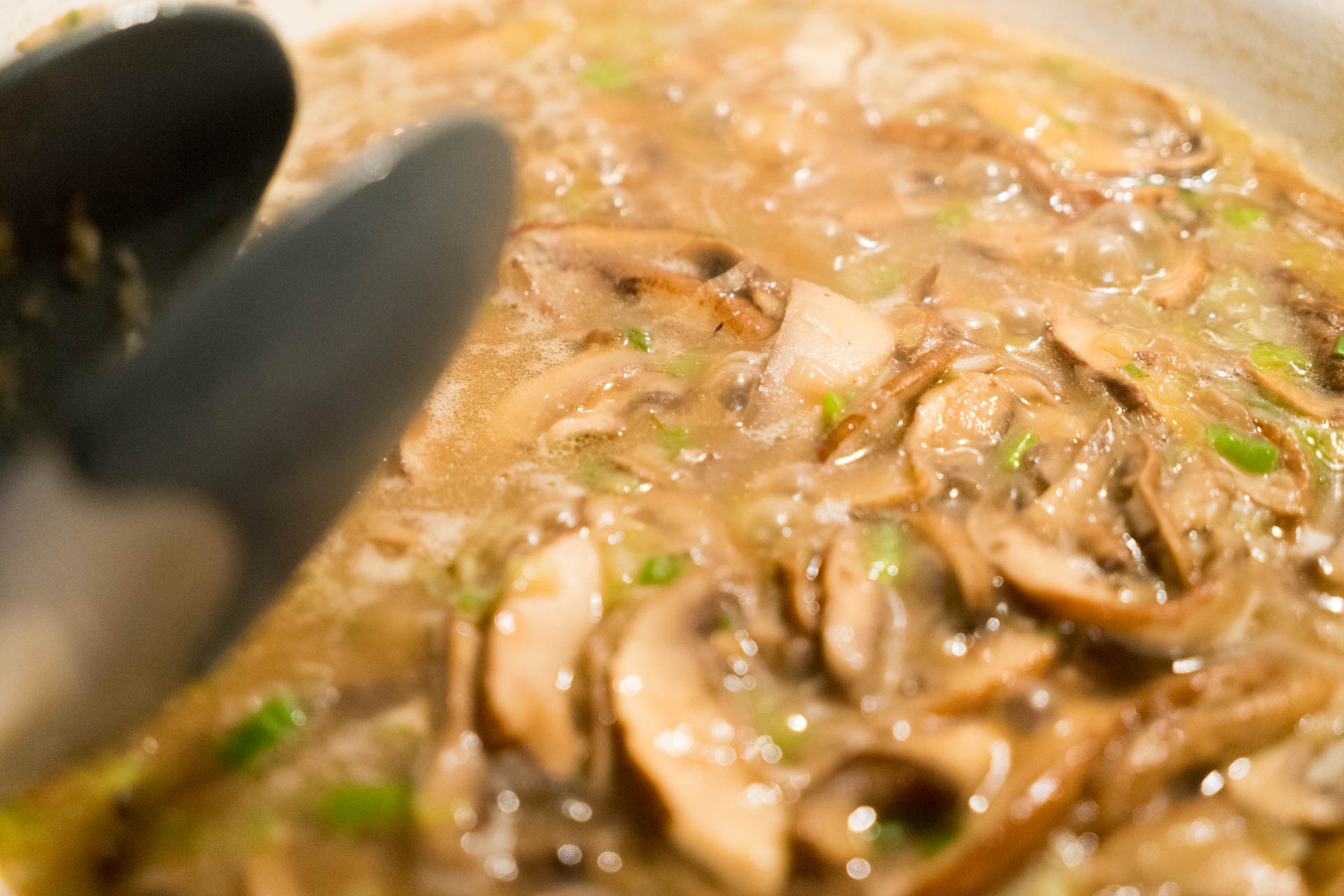 Verdict##
D: It was great, I can deal with the lack of beef. I added a little bit of extra flour, jumping the gun, and overthickened it a bit, but it will be perfect as directed. A very good pasta; super cheap without meat as well. I think we'll make it again. Reasonably fast… kind of…. healthy if you don't want to eat red meat, and tasty.