D: Steph chose the recipe this week, and wanted to continue with something reasonably light, and came across this noodle recipe. She tells me it's something she knew would be delicious, and something she knows of. So we're going with that this week.
Ingredients:##
1 C rice wine vinegar
1/2 C sugar
1 tsp kosher salt
1/2 tsp red pepper flakes
1 hothouse english cucumber
284 g smooth peanut butter
40 g soy sauce
15g plus 2 TBsp toasted sesame oil
25 g sambal olek
20 g freshly grated ginger
30 g rice wine vinegar
20 g sugar
10 oz dry pasta, cooked al dente, or 1 lb fresh chinese egg noodles cooked according to package directions
Required:##
Directions:##
Combine the rice wine vinegar, sugar, salt and red pepper flakes in a mixing bowl
Mix well then add the sliced cucumber, cover with plastic wrap and set aside in the fridge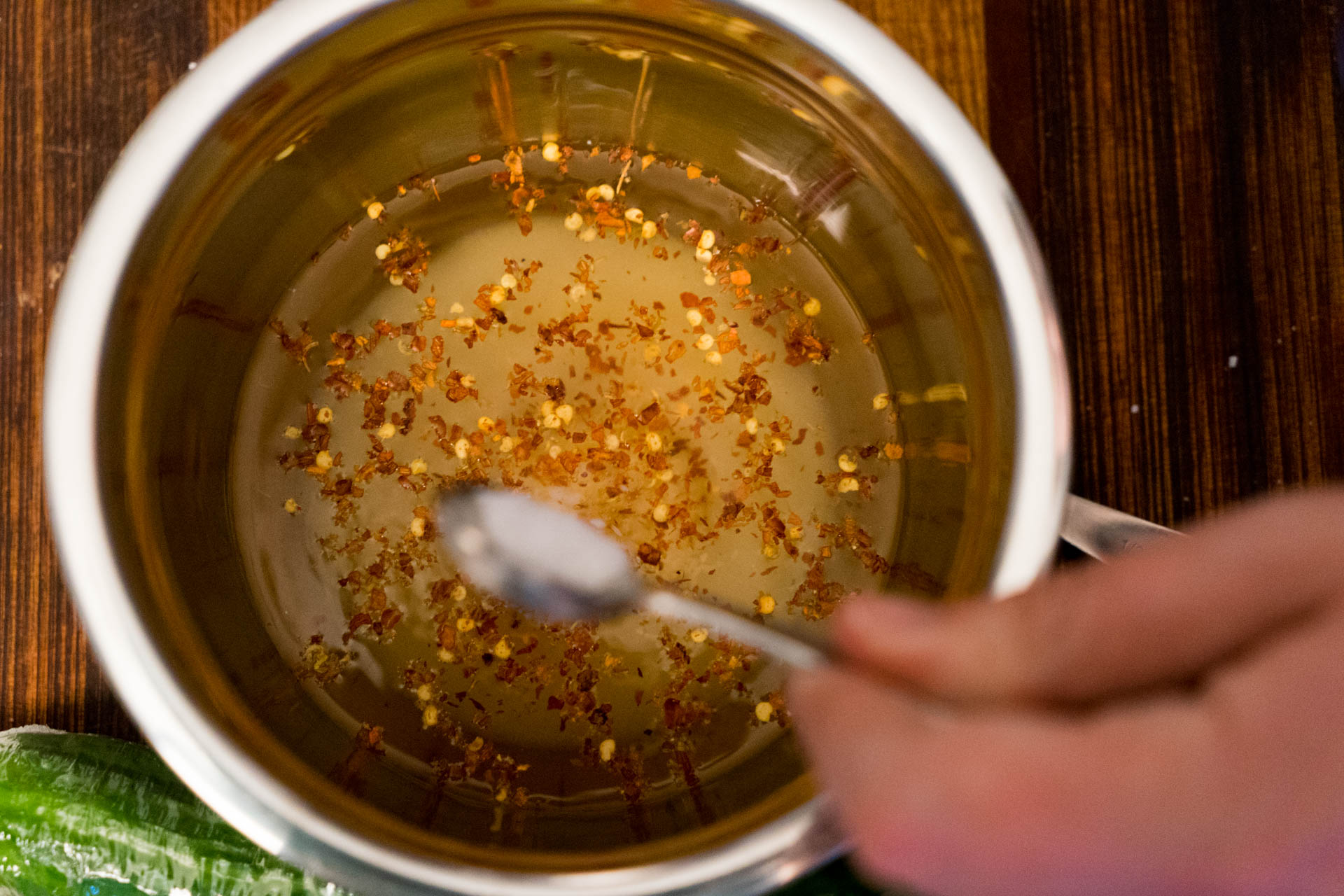 Install the standard blade in your food processor, put the food processor bowl on your scale
Weight in, pressing tare after every ingredient, peanut butter, soy sauce, 15g toasted sesame oil, chili paste, ginger, rice wine vinegar, and sugar
Run the food processor steady for about 2 minutes, scraping as needed, until smooth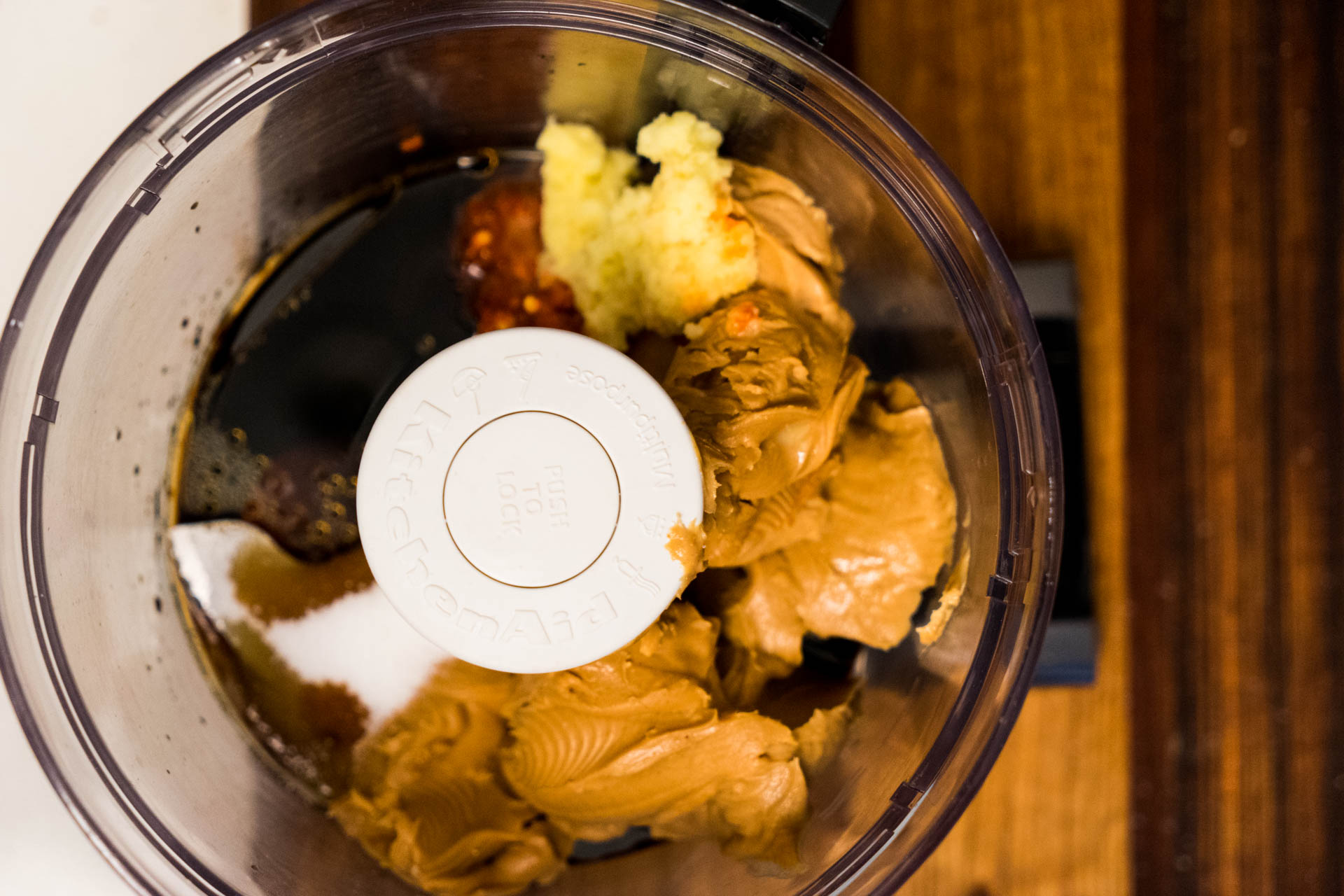 Toss the cooked noodles with the remaining 2 TBsp of sesame oil in a large bowl, add 1/4 of the peanut sauce and toss
Garnish with the pickled cucumbers and shovel into face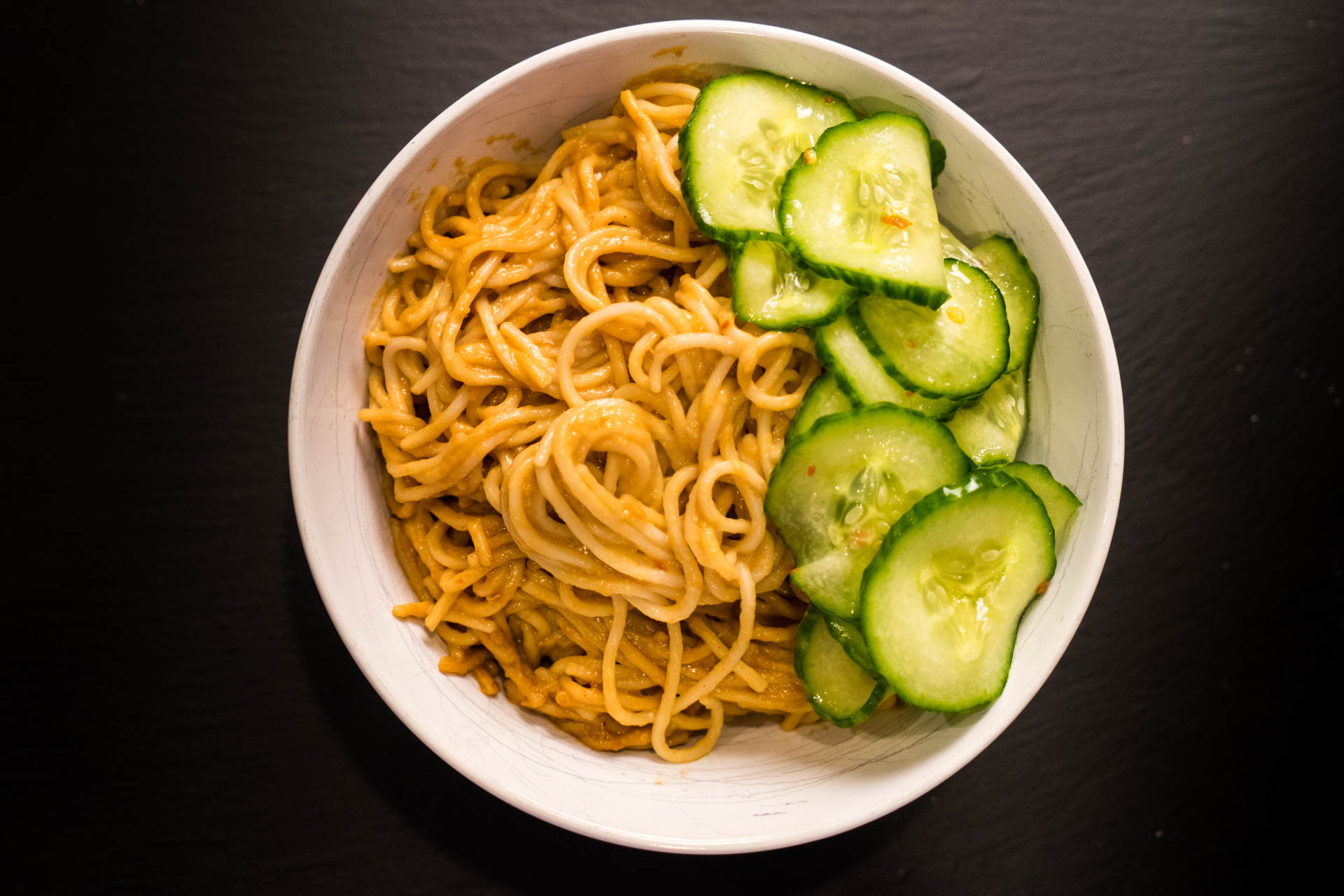 Verdict##
D: Stellar, maybe a bit different having peanut sauce on pasta.. but I love peanut sauce, and it works really well with the cucumbers. It may end up a staple in our house. Just delicious and easy to make. I'm not sure I'm super into how the chinese noodles turned out, as they were a bit starchy; I'll need to try it with Spaghetti, I'd recommend that.
Our peanut sauce didn't end up 'smooth', more that it eventually just kind of worked together. I wouldn't expect it to be super creamy, it might have a little bit of clumpiness to it. I'm not sure if that was our peanut butter choice (Planter's mostly) or what. Tastes great and goes on the noodles fine though.