D: So I had wanted to try this recipe for a while, but really hadn't worked up the motivation to do it. Steph asked if we could do it this week, so I was on board. Oysters are delicious, and the slaw sounded good; so this week we're doing Alton's Oyster Po'boy.
Ingredients:##
Iceberg Slaw###
1/2 C Mayo
4 tsp fresh lemon juice (half a large lemon)
1 TBsp Dijon mustard
1 TBsp hot sauce
2 tsp dill pickle brine
1/2 tsp kosher salt
1/2 tsp dried parsley
1/4 tsp garlic powder
1/4 tsp black pepper
1/4 tsp powdered sumac
1/4 tsp cayenne pepper
1 small head iceberg lettuce, shredded
Fried Oysters###
1/2 C buttermilk
2 tsp hot sauce
24 oysters, shucked
1 quart peanut oil
1/4 C cornmeal
1/4 C panko bread crumbs
1 1/2 tsp kosher salt
1 tsp freshly grated nutmeg
freshly ground black pepper
To Assemble###
4 6-8 inch French bread rolls
6 fried oysters
iceberg slaw
Needed:##
Dutch Oven or other thick stock pot for frying
Fry thermometer
Directions:##
Whisk the mayonnaise, lemon juice and the remaining dressing ingredients together in a mixing bowl. Add the iceberg and toss to coat. Cover and refigerate for 30 minutes.
Combine the buttermilk and hot sauce in a small bowl. Add the oysters and soak for 30 minutes to 1 hour.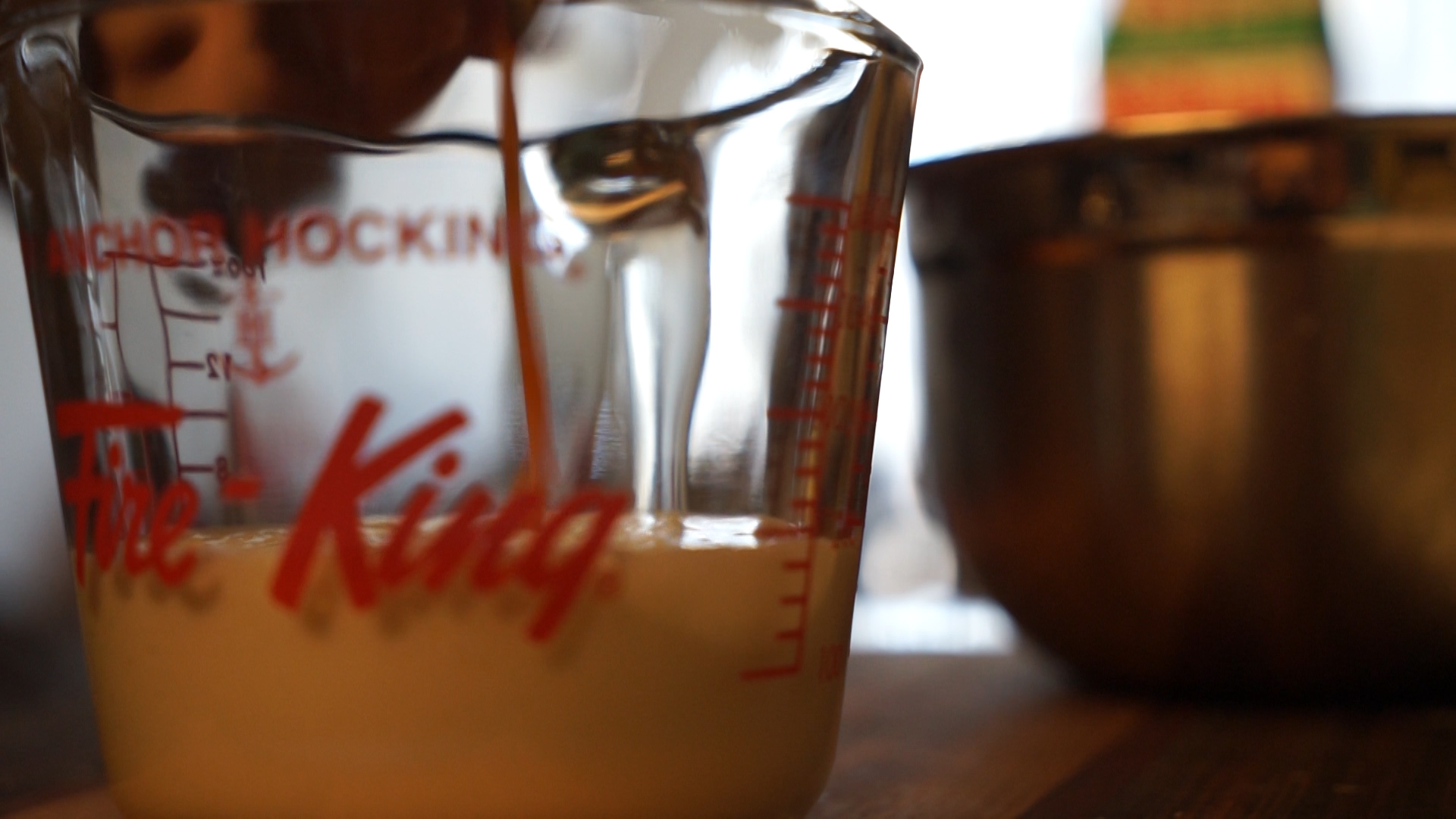 Heat the peanut oil in a 5-quart Dutch Oven over medium-high heat until it reaches 370 - 375F on a deep-fry thermometer.
Combine the cornmeal, panko, salt and nutmeg in a mixing bowl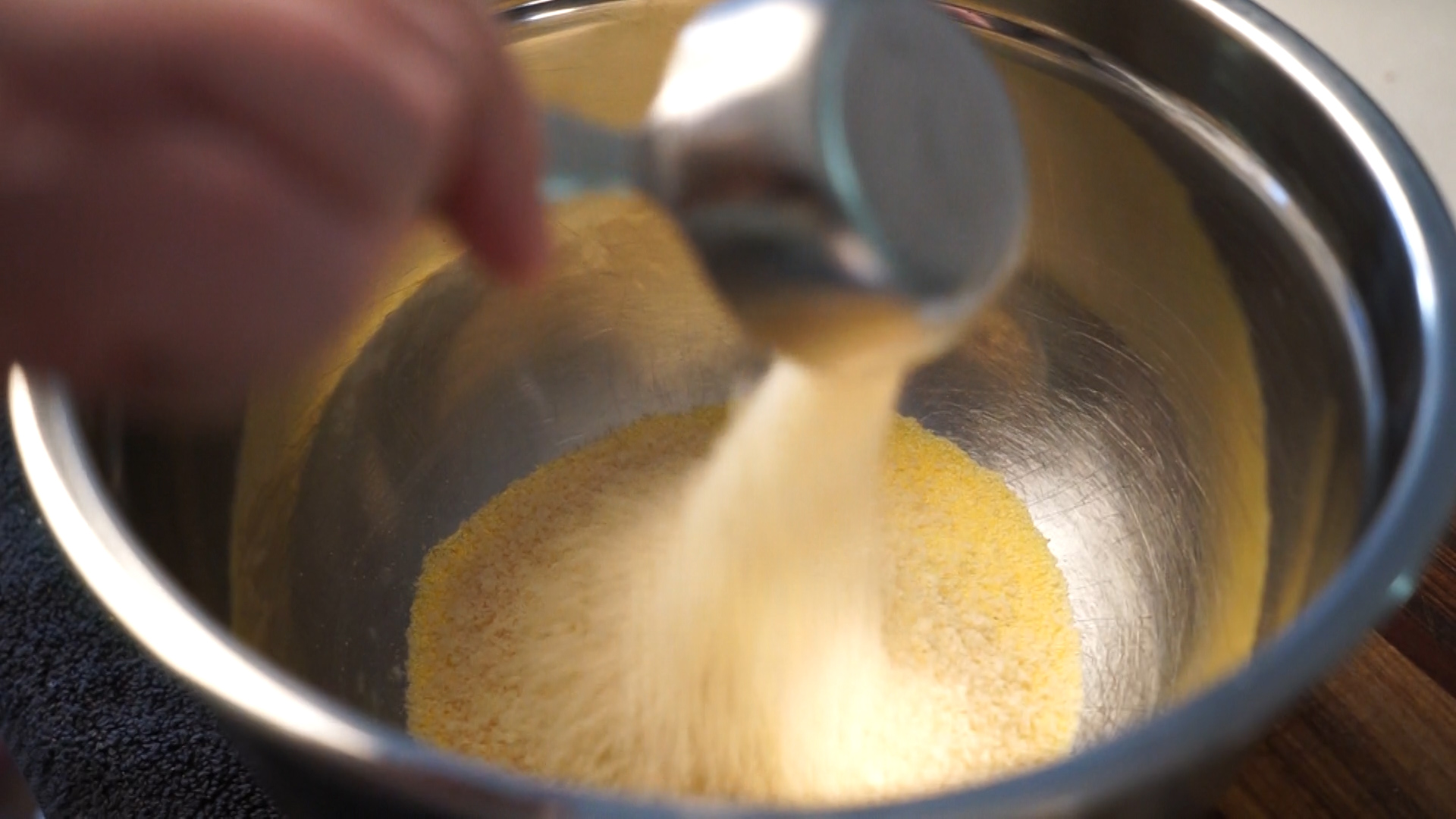 Remove the oysters, 1 at a time from the marinade, shake off excess, and dredge in breading. Set aside on a cooling rack over a sheet pan.
Once all oysters are coated, fry 3-6 at a time for 1.5 - 2 minutes. Allow oil to return to 370-375 before frying another batch. Place cooked oysters on rack over a sheet pan with paper towels to drip dry.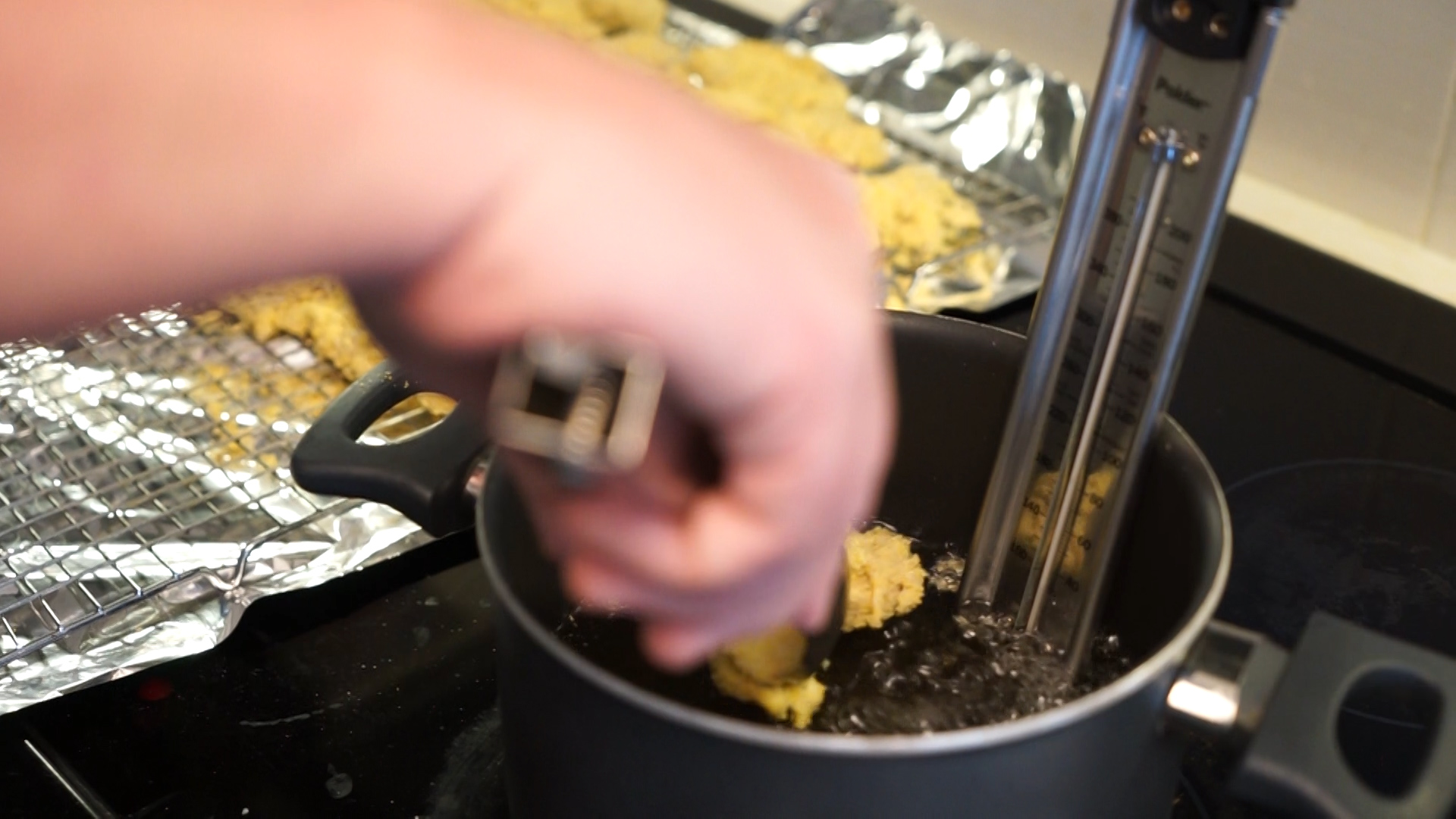 Split the rolls in half lengthwise, remove bread from the centre to make room for filling.
Set 6 oysters (if they'll fit) on one side, top with 0.5C of the slaw and top with the other half of the roll.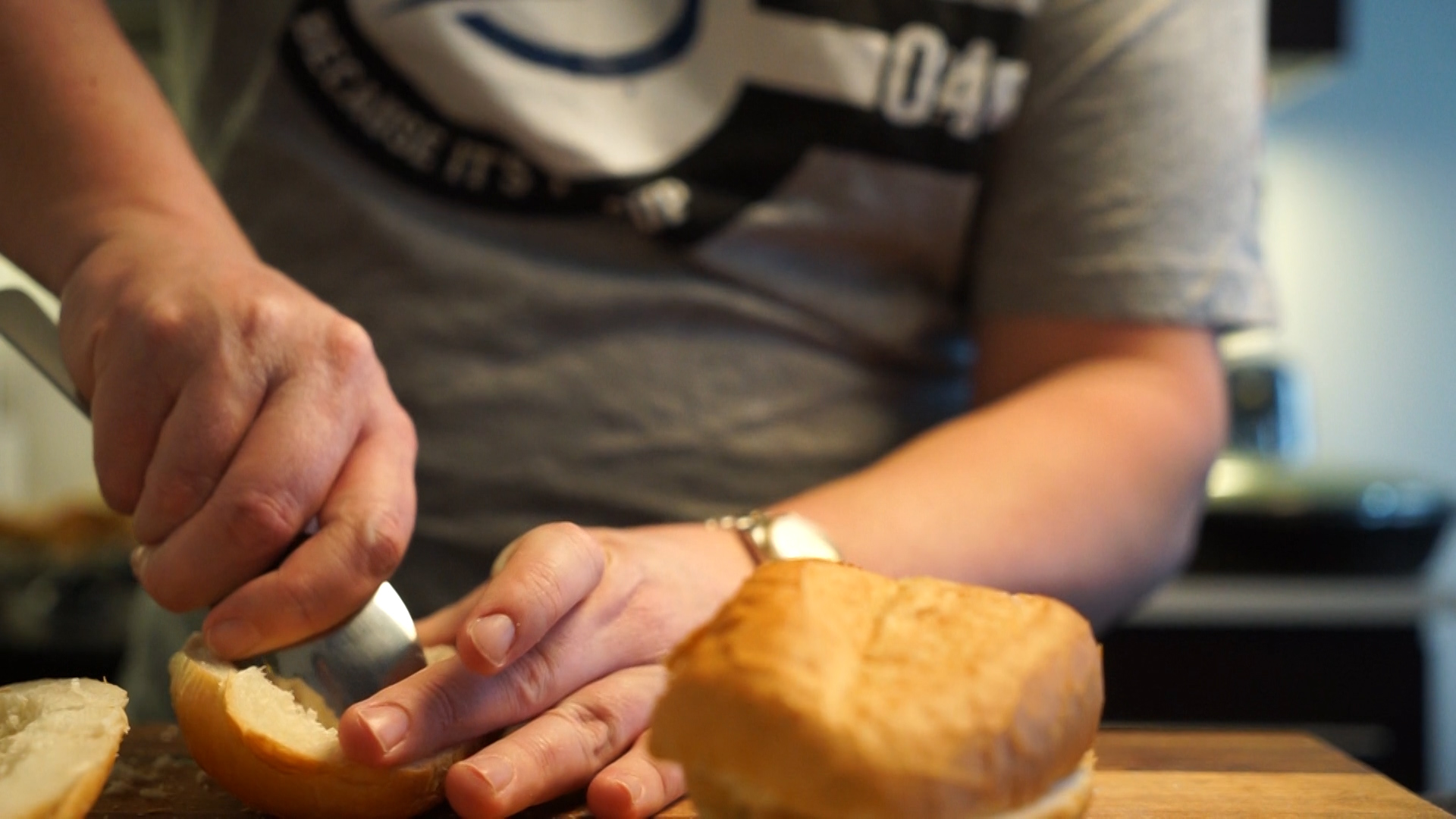 Verdict##
D: We need to buy a dutch oven. Delicious though. Sumac as an ingredient is.. interesting, I am surprised it was that easy to find. We did enjoy the po'boys. Very good.
S: Without the slaw, the breading is a tad bland, if intending to use them as breaded Oysters for something else, I would add more spices. [D: Since Steph ate some while I was cooking, as she loves Oysters]. We also should have removed more bread when scooping out the insides. It was hard to fit as much oyster as there should be, and it ended up somewhat bread heavy. Basically clear out all the inside, and leave yourself a crust shell.