Breakfast. It's a meal you shouldn't skip, but many of us do. We're guilty as charged. But that's because we think it'll take long, even though in the back of our heads, we know that if we just woke up that 10/15 minutes earlier than usual, breakfast would be served.
I'll admit it for this recipe, it does take the time it says it requires. But considering all the tasty goodness that comes out of it? Totally worth it. You'd think that it would take longer than it actually does, considering the ingredient count and how pretty it looks in the cookbook. [it was fast enough that I'd consider it as a regular breakfast thing, simple and tasty]
[Serves 2]
Ingredients:
8 oz mixed-coloured ripe cherry tomatoes
1/2 a lemon
extra virgin olive oil
4 sprigs of fresh basil
1 x 14-oz can of cannellini beans
1 good pinch of fennel seeds (we couldn't find this on our grocery run, so we had to omit it)
2 large eggs
2 slices of whole-grained bread with seeds
2 heaping teaspoons ricotta cheese
optional: thick balsamic vinegar
optional: hot chili sauce
Time the cookbook says it'll take: 20 minutes Actual time it took to cook: 20ish minutes
Verdict: Overall, it's just the right amount of food for the morning. Not too heavy, not too light. It looks like it'd be heavy, but it's just the right amount to make sure you run full steam until lunch time. The only thing that we would do, which we did the next morning, is add maybe an oz or 2 more of the cherry tomatoes. That looked more like the photo in the cookbook, than our original go at making the recipe [definitely light on the tomatoes with exact measurements, I'd almost go heavier than 10oz on the tomatoes].
The Step-by-Step: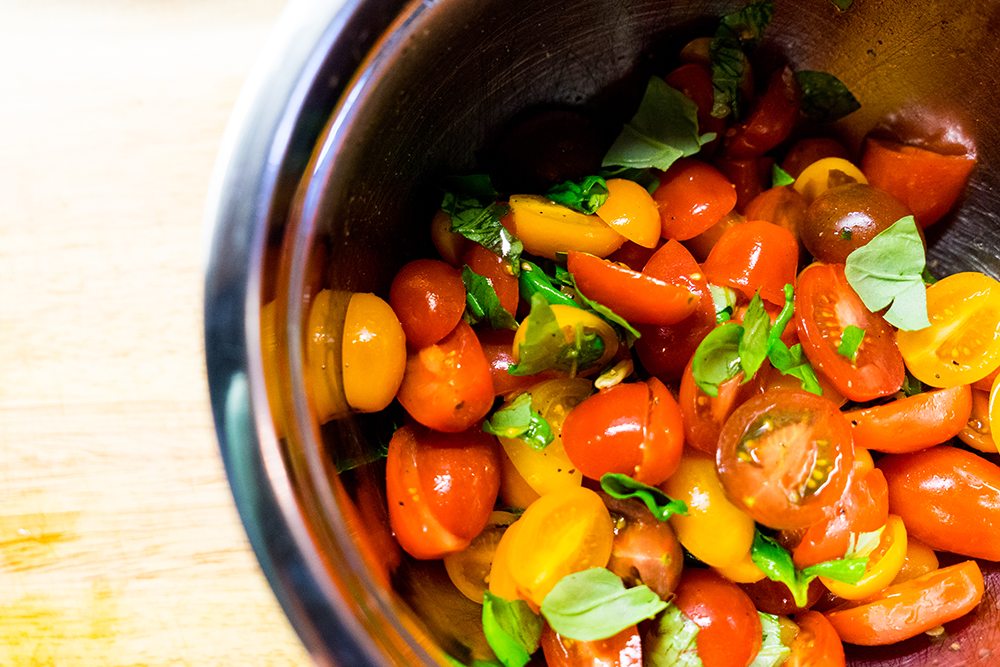 Step 1: Prepping the cherry tomatoes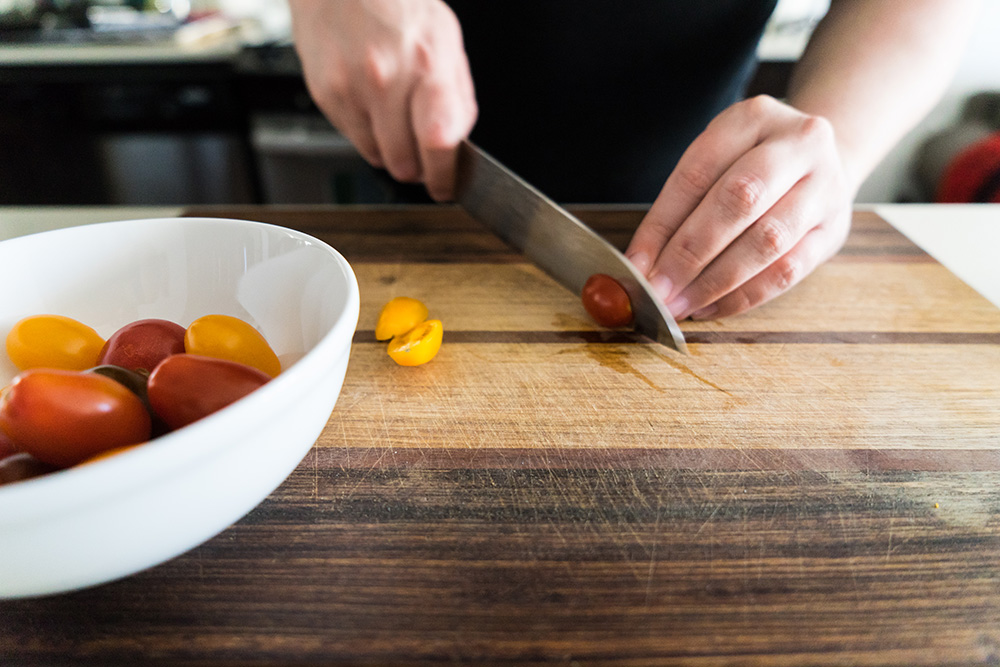 depending on the size of your cherry tomatoes (heirloom gives you the option of the average and slightly bigger ones), slice them in half or quarters.
add a tablespoon of e.v.o.o., pinch of sea salt and toss them together.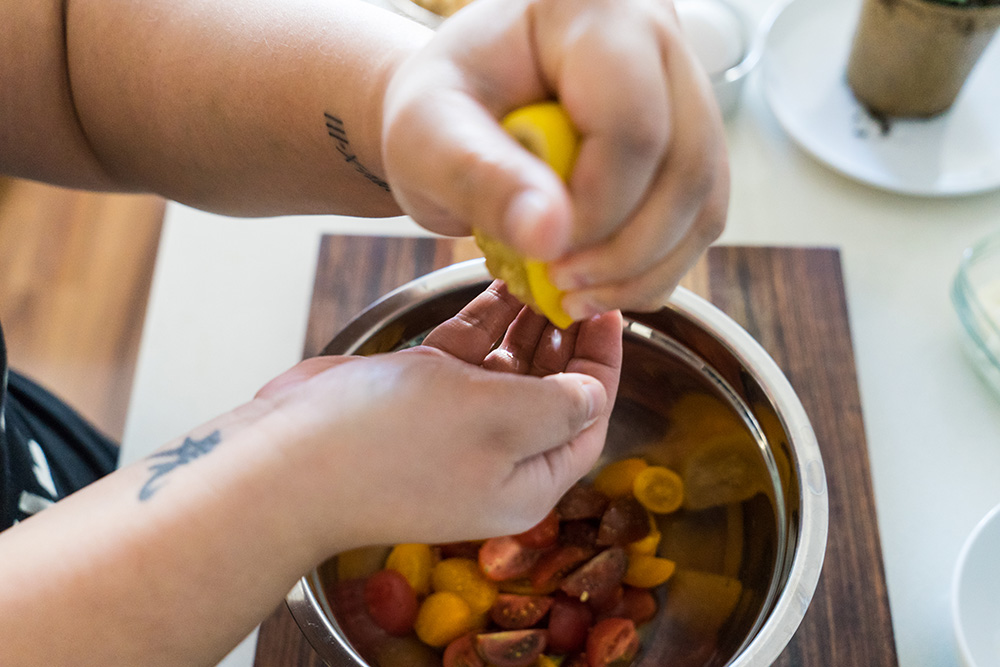 squeeze the juice of out half of a lemon, and rip some basil leaves.
toss the mixture one last time, and set aside while you work on the other parts of the meal.
Step 2: Cooking the cannellini beans
heat up a non-stick frying pan, drizzle a bit of e.v.o.o., put the drained cannellini beans into the pan.
add a pinch or two of black pepper, shaking the pan occasionally for 5 minutes or so, letting the beans pop and the skin char some.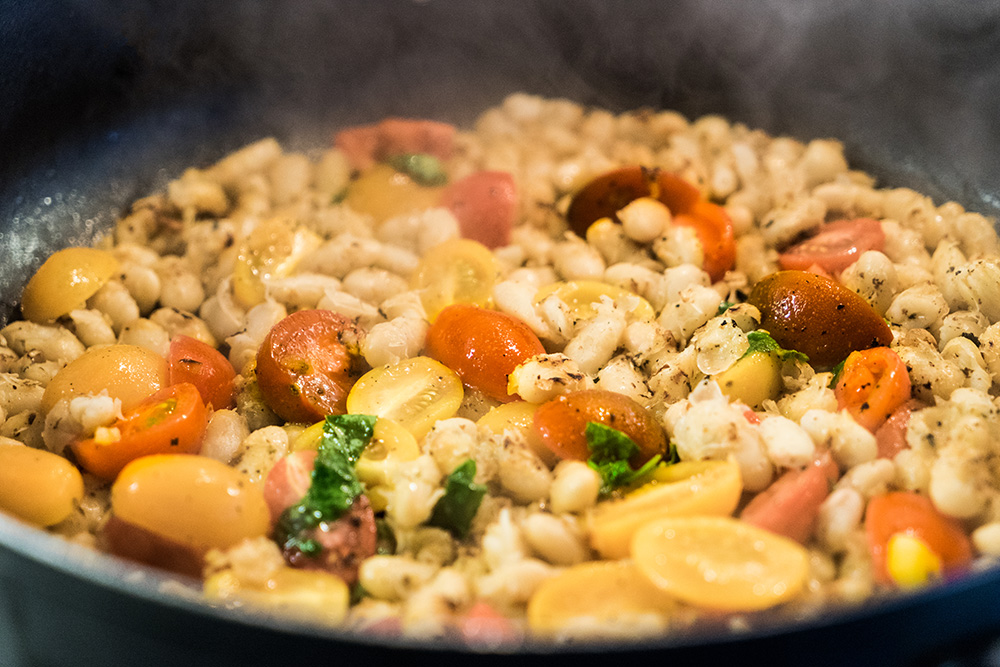 Step 3: Combining beans and macerated tomatoes
keep the temperature at high heat
once the beans have some char, and the skin popped, add the macerated tomatoes into the pan with 6 tablespoons of water, season with SP, then let it bubble away for 1 minute or so.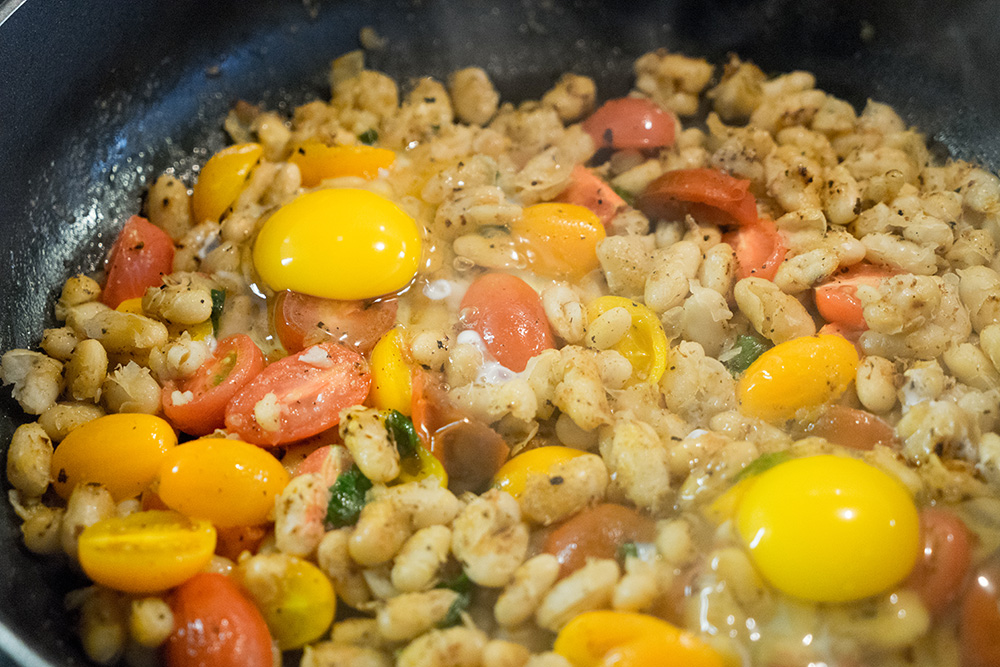 Step 4: Egg topper
once you've let the beans and macerated tomatoes merry together some, crack an egg on either side of the pan (this makes it easier to divide between plates later, promise!)
cover the pan with anything: lid, plate, what have you.
reduce the heat to medium-low heat.
slow-cook for 3-4 minutes for soft eggs, or longer if you prefer.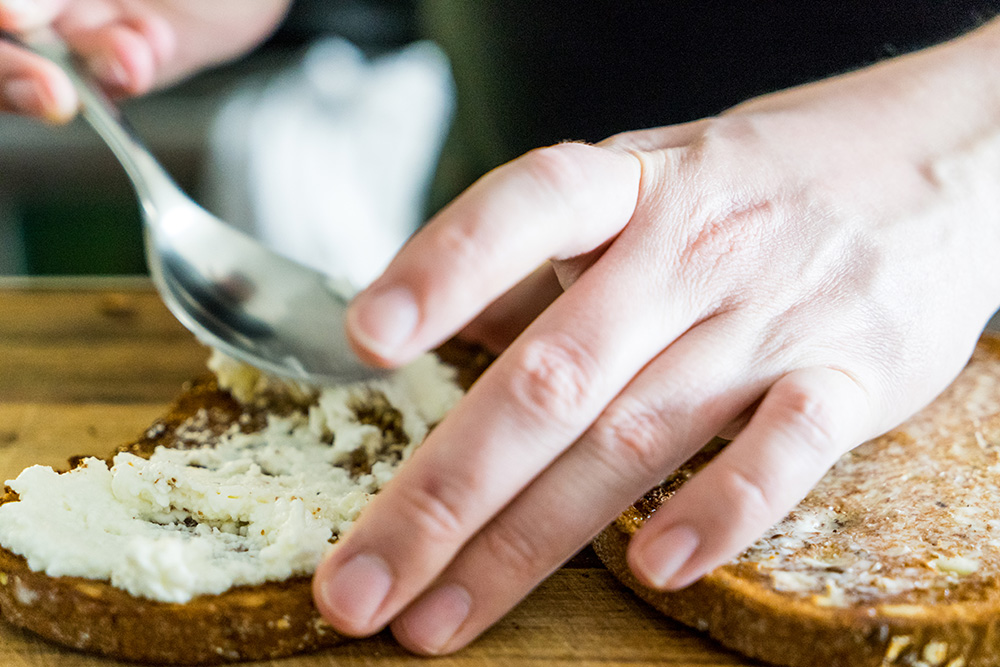 Step 5: Toast making - while eggs are cooking
once your slices of bread have been toasted, divide the ricotta evenly between the two pieces.
use a spoon/knife to spead the ricotta over the hot toast.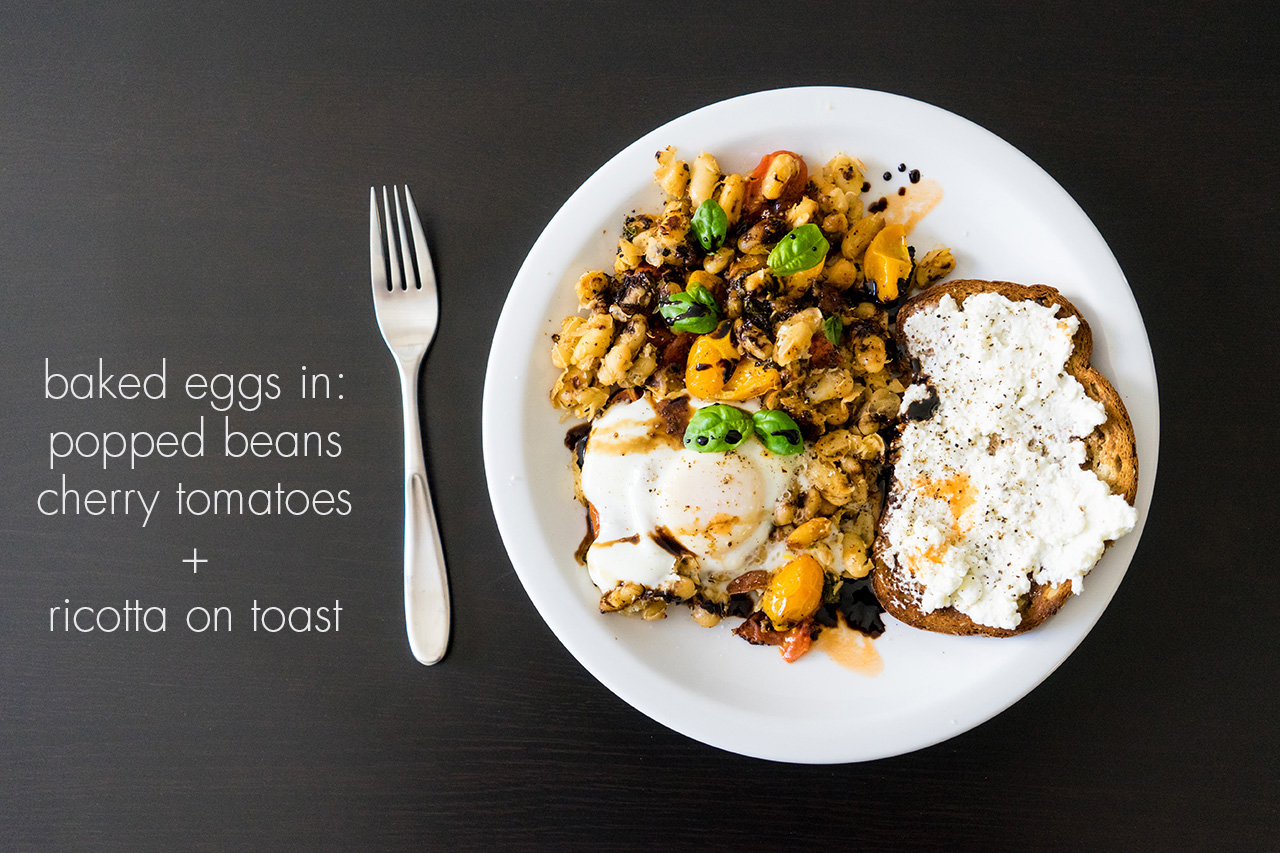 Step 6: Plating
scoop up half of the food in the pan, putting it on the plate. Make sure that you've gone and evenly taken out one egg, leaving the other for the next plate.
set the toast with ricotta spread on the side
drizzle balsamic vinegar/glaze and tabasco sauce across everything as you so choose (or leave it out).
And you're done! One fancy looking, really filling, superfood breakfast that's packed with so many good things to start your day.