S: So this recipe seemed interesting in the cookbook. Jamie Oliver calls it a 'naked' ravioli. So ok, let's see how this works, and oh man do I hope that nothing breaks apart [D: mmm… cheese paste..]. If you're not a fan of just eating cheese, as that's pretty much what this makes, don't go any further.
[Serves 6-8]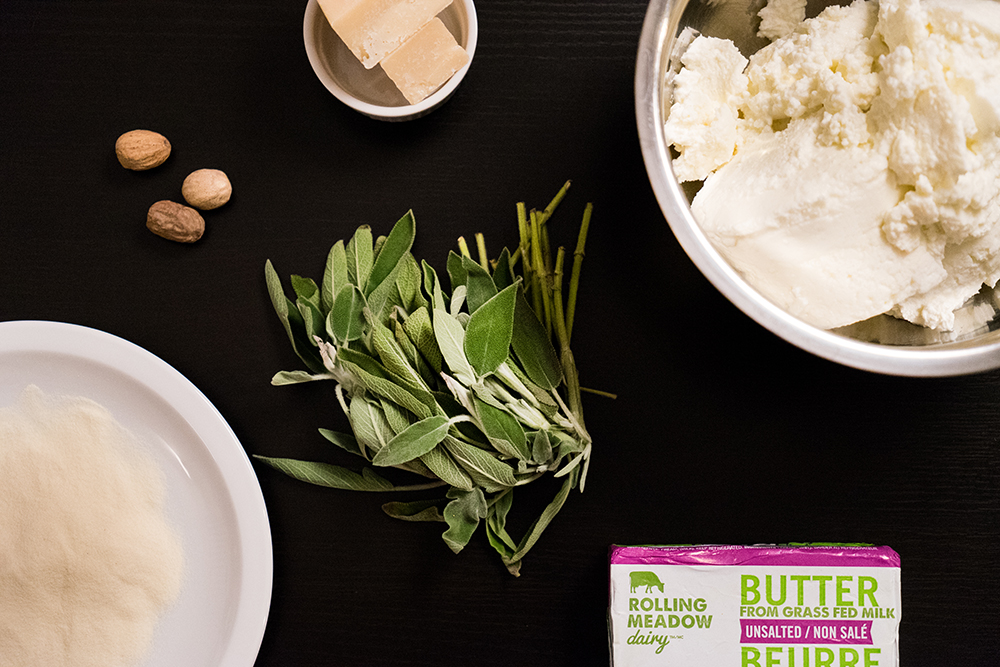 Ingredients:
2lbs Ricotta
3 1/2oz Parmesan Cheese
1 whole nutmeg, for grating
fine semolina, for dusting (around 2 C)
salt
black pepper
To Serve:
Unsalted butter
1 bunch fresh sage (1oz)
Parmesan cheese
1 lemon
Good to have:
The Step-by-Step:
Day 1: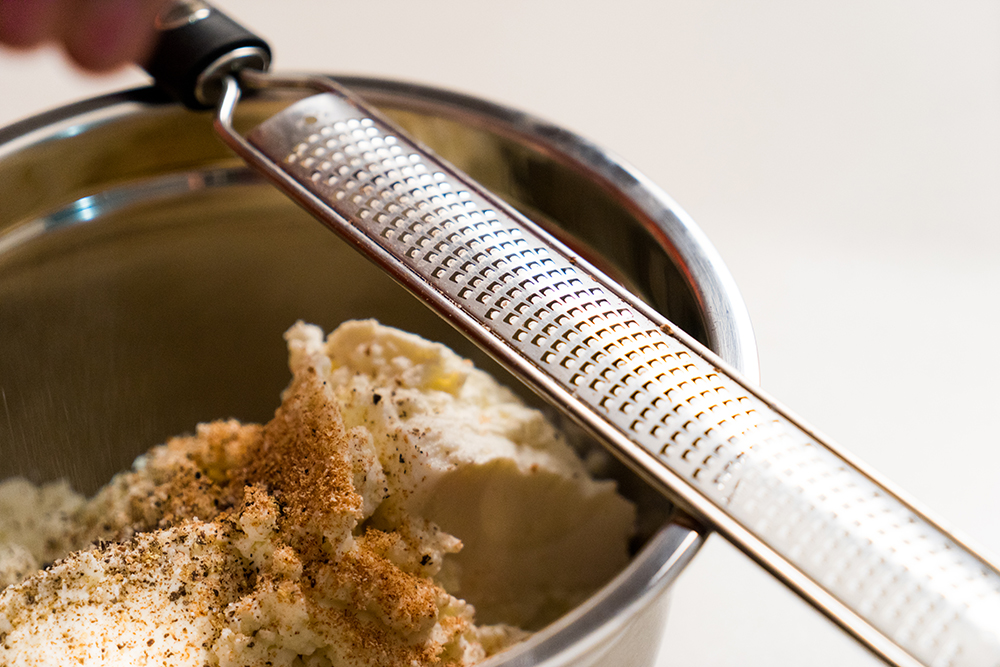 Put the ricotta into a bowl with a pinch of salt and black pepper
finely grate in the Parmesan, and a few scrapings of nutmeg
beat together
taste and add more seasoning if desired, the nutmeg should be subtle
Generously cover a large tray pan with Semolina
roll the mixture into 1-inch balls, rolling in the tray until coated, should produce around 40
roll and cover well with semolina
let rest 8 hours or overnight (longer preferred), uncovered in the fridge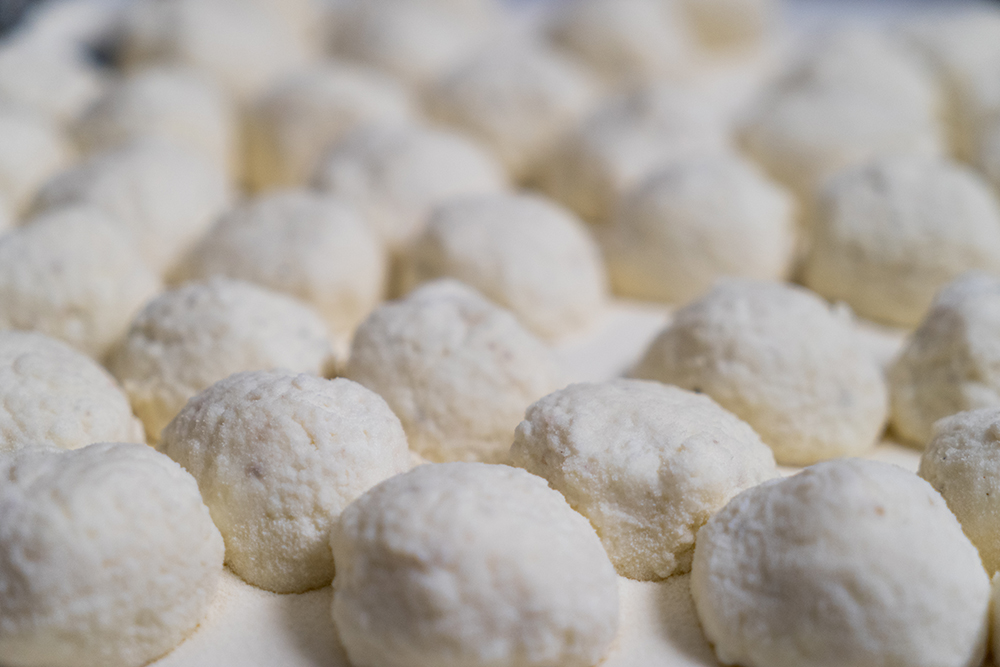 Step 2: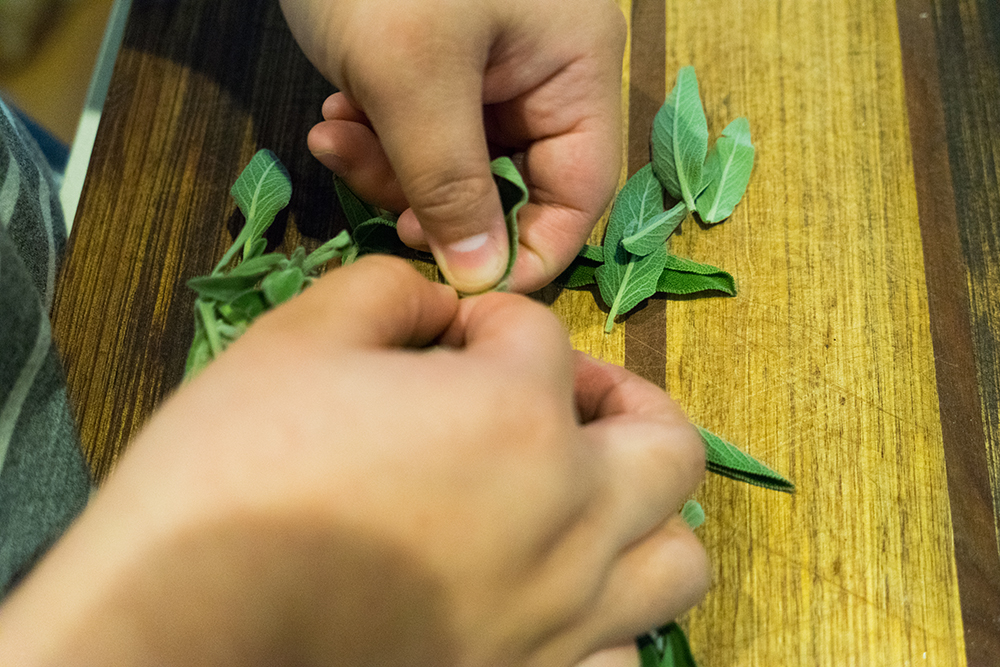 boil salted water in a pot
melt 'a large pat of butter' in a frying pan on medium
shake off excess flour and cook for a couple of minutes
throw around 20 sage leaves into the butter and fry until crispy, remove from pan
place gundi into the pan, adding a spoonful of the water
when the butter and water have emulsified, take off the heat and grate pamesan over, add a few drops of lemon juice and toss
add some extra parmesan and the sage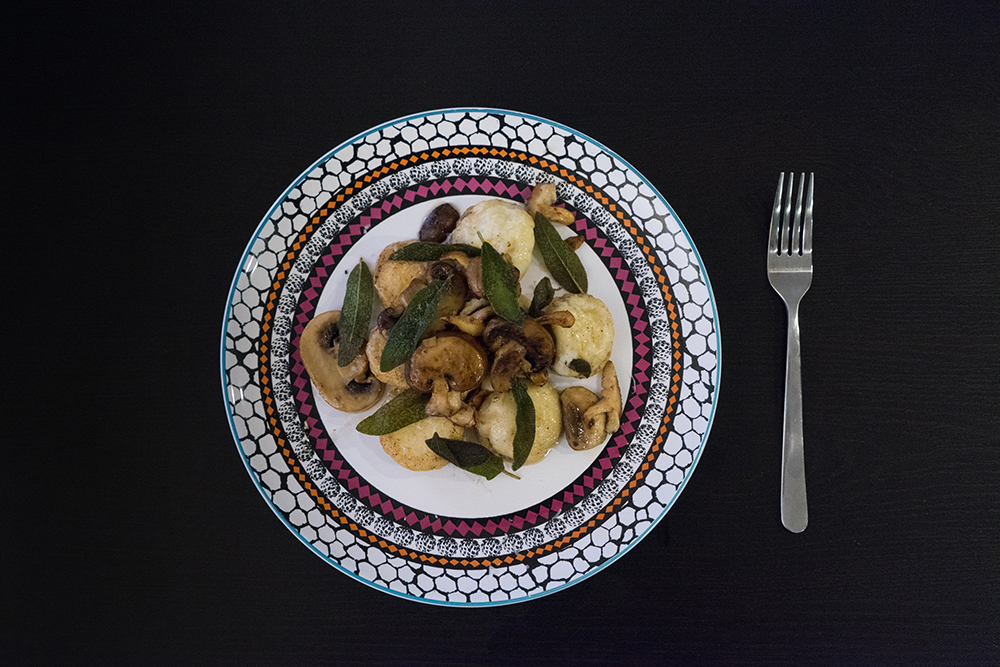 S: So in the end, wasn't the best recipe we have made from Jamie Oliver's Comfort Food cookbook [D: no kidding]. I mean don't get me wrong, I love me some ricotta cheese, but it was mainly just chowing down on ricotta balls [D: "this would be alright if it was, say, wrapped in pasta, and covered in tomato sauce, I think we'd call it… 'cannelloni'"]. Not sure it's filling enough to eat as a meal, but maybe a snack sometime.
Cooking wise, it was definitely tricky. We still have a batch to make, so maybe I'll come back to write down what the results of the 2nd batch is later. For the batch we made last night, it was interesting. He says to cook it in 3 minutes, and I think we need to definitely not deviate from that [D: god help you if you cook it longer, oh the cheesemanity!]. It may also help to have a slotted spoon. It got a tad messy when we tried to transfer the gnudi from the boiling water to the pan with hot butter in it [D: butter… everywhere..].