S: So we have a little bit of a secret to tell: we didn't do the full recipe this week. The full pavlova will not be made until this coming weekend for my little dinner party we're throwing for my birthday that just passed. We wanted to make sure that it was actually a feasible recipe to pull together, so we did half, as pavlova doesn't really sit in the fridge for that long before losing it's crunch.
First reactions: It seems like a lot of work and would take a lot of time; but once we look back on it, as long as we had things organized so we can do the layers one by one, this recipe isn't the most horrible desseert to whip up and impress your dinner guests.
[Serves 16]
Ingredients:
Meringue
8 large egg whites
1 3/4C superfine sugar
pinch of salt
Marshmallow
1/3C cornstarch
1/3C confectioners' sugar
1C water
2Oz liquid glucose syrup (or clear cornsyrup)
2C superfine sugar
10 sheets of gelatin (3 1/3 packets of powder)
0.5C water
2 large egg whites
2 vanilla beans
optional: 1.4tsp natural food colouring
Berries
1 1/4lb seasonal berries
1 TBsp lemon juice
1 heaping TBsp superfile sugar
1 TBsp balsamic vinegar
2 springs of fresh mint
Chantilly Cream
1 vanilla bean
2 TBsp superfine sugar
1 2/3C heavy cream
3/4C greek yogurt
The Step-by-Step: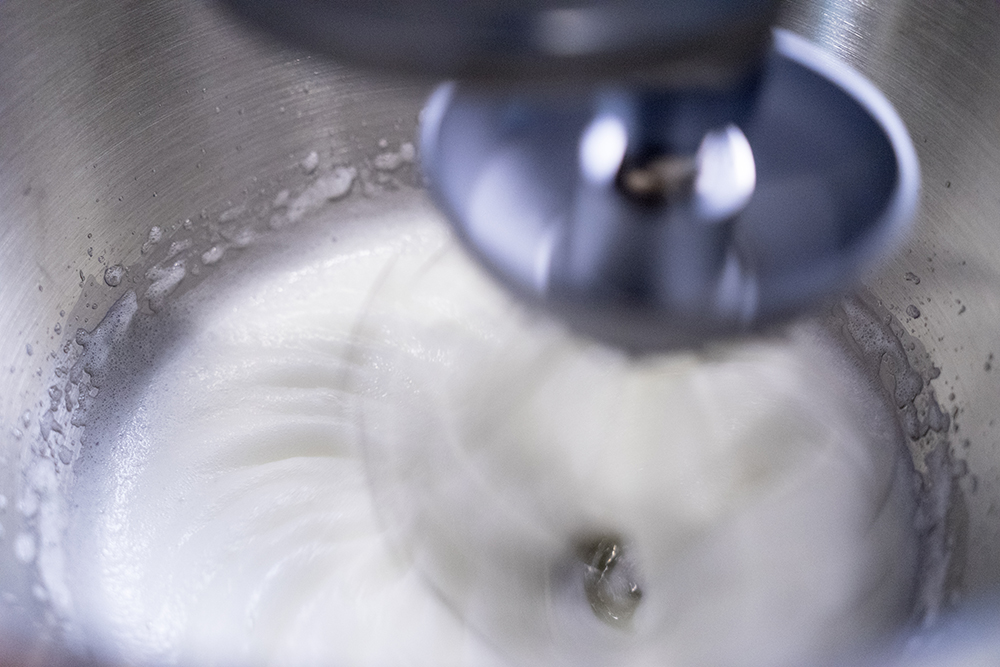 Preheat oven to 250F
Whisk the egg whites and a pinch of sea salt in a satnd mixer until they form stiff peaks
With the mixer still running, very gradually add sugar, crank it, and leave for 8 minutes or until fully dissolved
Line two large sheet pans with parchment, half the pavlova onto each, spread into circles
Use the back of the spoon to work up peaks, and build valleys into the meringue (really have at 'er, work it into large spikes, almost dollops)
Bake for 1 hour 20 minutes, then turn oven off to cool (leaving the meringues in until the oven is cool)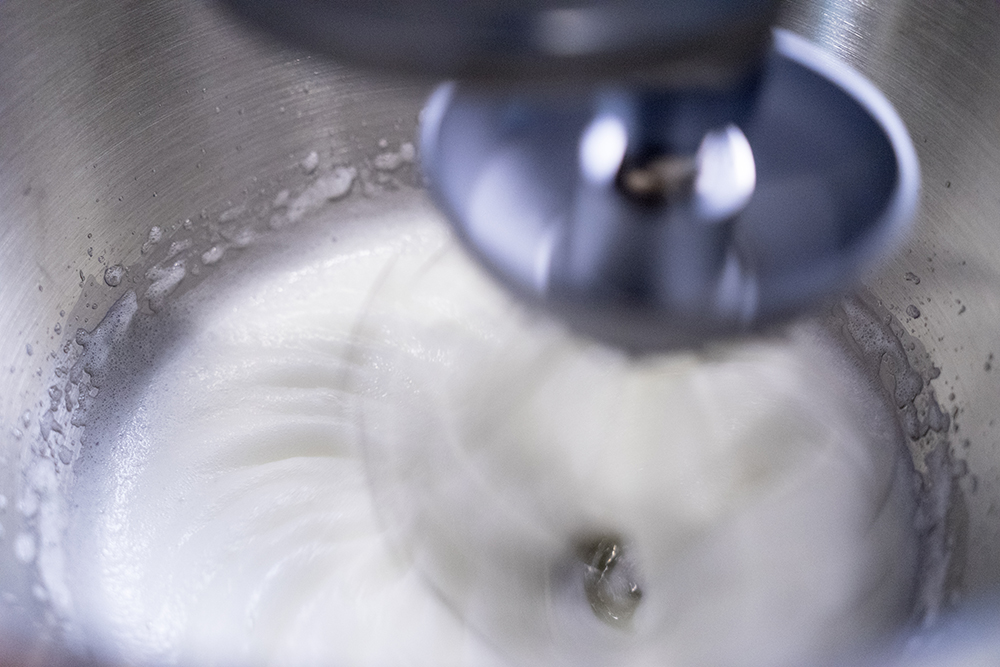 When you're ready to assemble, make the marshmallow [–see below–]
Divide half of it in big spoonfuls in the divets in the meringue, trying to make it pretty
Choose the nicer meringue to make the top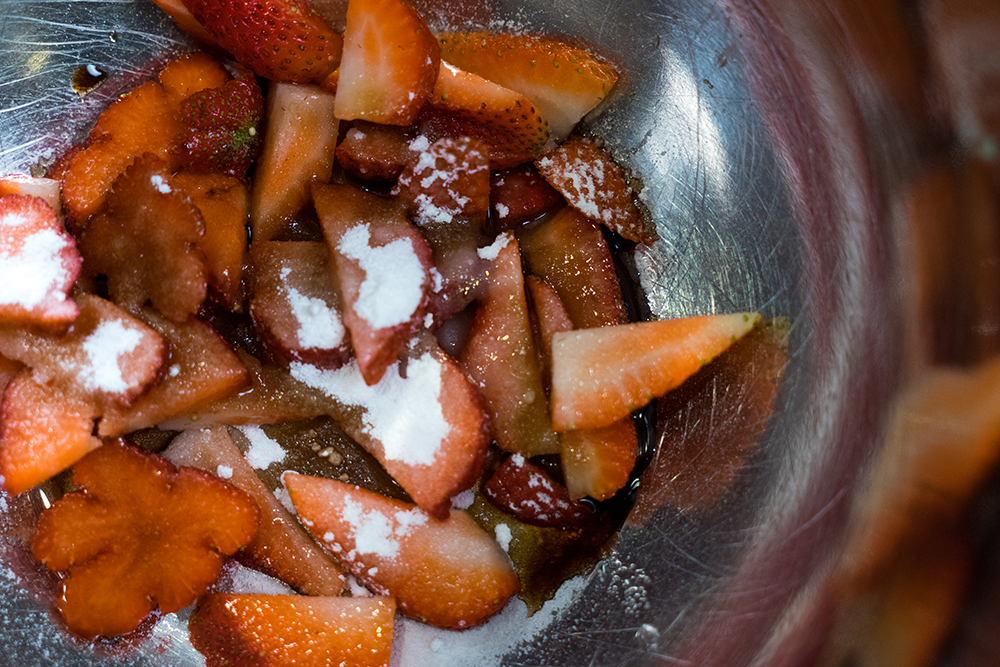 Put the better looking berries to the side
Place the other half in a bowl (slice strawberries if using them)
Add lemon juice, sugar, and baslamic, and let sit for 10+ minutes
Halve the vanilla bean lengthwise and scrape the seeds into a large bowl with the sugar
Pour in the cream and whisk until it forms soft peaks (I used the mixer because screw it)
Fold in the yogurt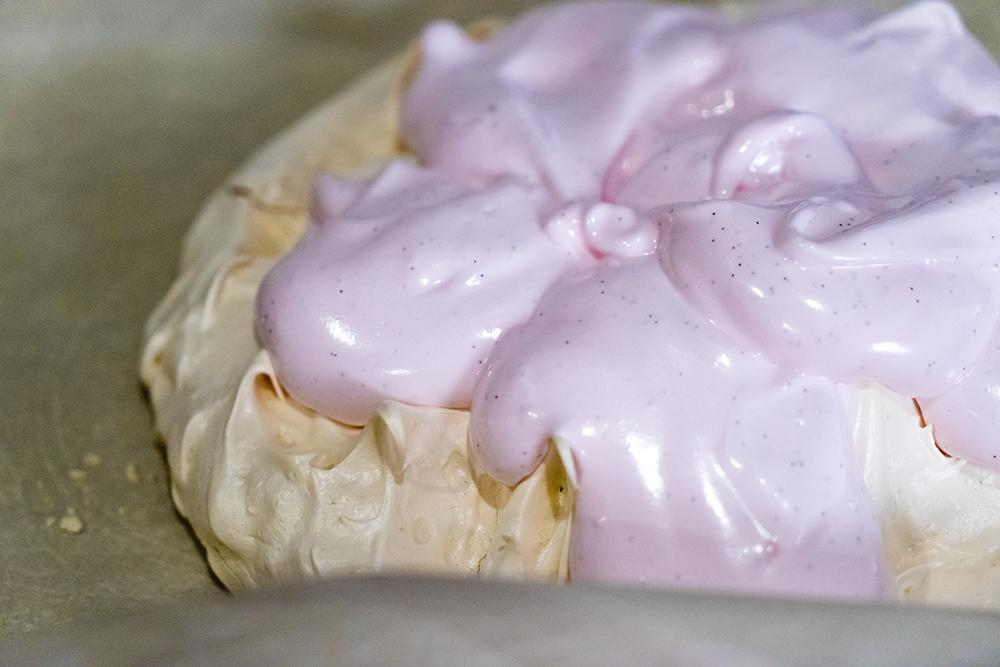 Spoon 3/4 of the cream onto the base meringue, smooth to the edge while trying to leave marshmallow visible (preeeettyy)
Spoon over the berries and juices
Place the second meringue on top and scatter the remaining berries, scatter mint leaves over the top and serve
–Magnificent Marshmallow:–
Measure all ingredients (mise en place is good practice anyways, may as well get used to it!) so everything is good to go without any fiddling
Sift the cornstarch and confectioners' sugar into a bowl, sift half over a roasting pan or equivalent container and set the other half aside
Mix the liquid glucose/corn syrup and confectioners' sugar in a suacepan over low heat with 1C of cold water
Heat gently, stirring until dissolved (or crank it and it'll sort itself out for the most part, I'm not your dad – I dissolved mostly and then just cranked it)
Bloom the gelatin in a small saucepan with 0.5C water
Once the syrup is clear, turn up the heat, and insert a candy thermometer
When the syrup hits 230F, place the gelatin over medium heat and stir until dissolved
Whisk the egg whites in a stand mixer until it will form stiff peaks
Once syrup has reached 250F, remove from heat and pour slowly down sides of mixer bowl while mixing, followed by the gelatin
Halve vanilla beans, scrape seeds, and add to mixer
Whisk for 6-8 minutes or until doubled (ours was around 7 minutes)
Add flavours or colours while still mixing
After using half for the pavlova above, pour the other half into the pan and smooth out, sift remaining sugar/starch over top to cover (this will form a shell like store-bought marshmallows so it is handleable)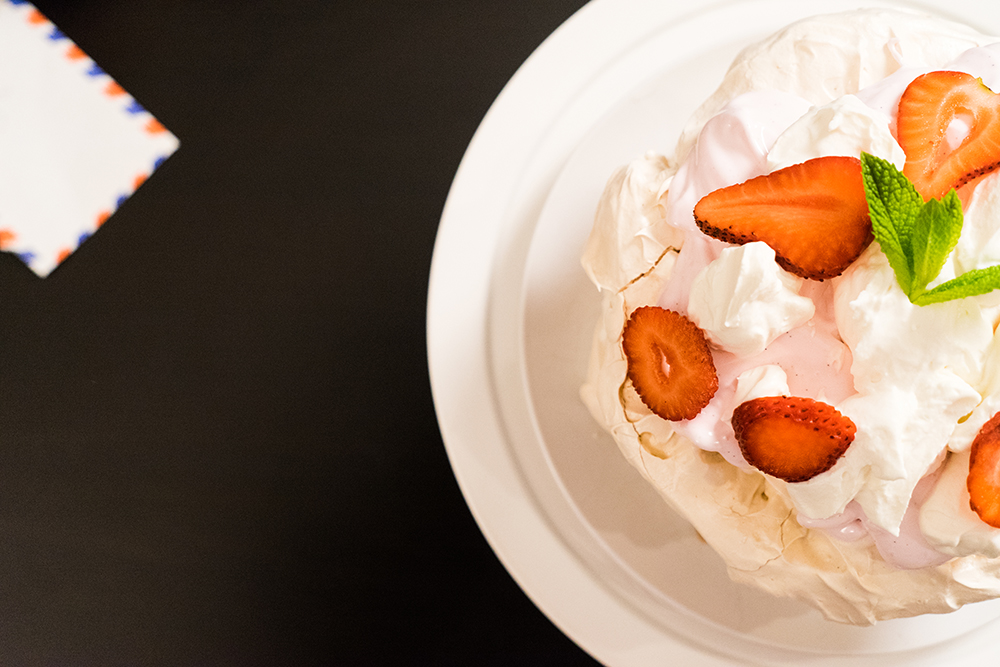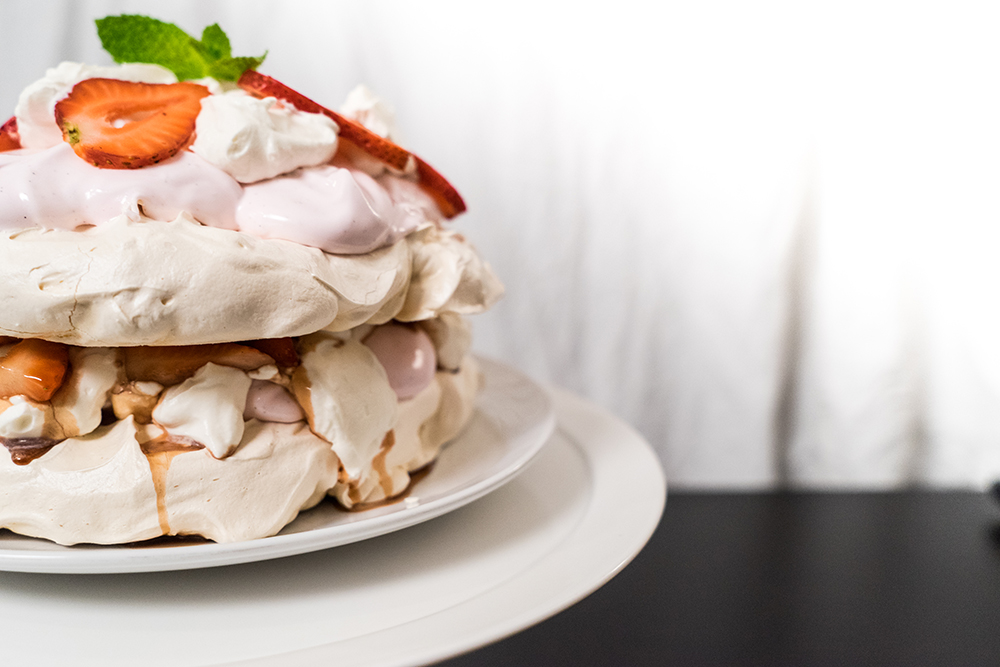 Final Verdict: We're definitely making this for the dinner party this coming weekend. The marshmallow brings in the sweetness, and the pavlova has a delicious crunch to it. The macerated strawberries weren't as macerated as they could be. For our second go around, we'd definitely leave them in the liquid for more than 10 minutes. What we did have, it did help to cut through the sweetness of the marshmallow. On the 2nd day of eating it, the marshmallow is more solid now, but the overall pavlova is still delicious.