Ingredients:##
Gnocchi###
3lbs Yukon Gold potatoes
2 large egg yolks
1C Tipo 00 flour [or 1 part pastry, 3 parts AP flour, mixed], plus extra for dusting
1 whole nutmeg [well, 1/4 of a whole nutmeg], for grating
Squash Sauce###
1 butternut squash (2.5lbs) [we used 2 small ones]
4 cloves of garlic
1 fresh red chile
4 sprigs of fresh rosemary
olive oil
1 vegetable boullion cube [1tsp veggie stock base]
Parmesean cheese
Directions:##
Preheat the oven to 400F, wash the potatoes and place in a large baking dish or on a baking sheet
Bake for 1hr or until cooked through
Allow to cool slightly, cut in half, and scrape out the potato into a bowl, mash well
Peel & seed the squash, cut into 1/4in cubes [while being careful not to cut yourself – not that I did, nope, definitely didn't cut myself]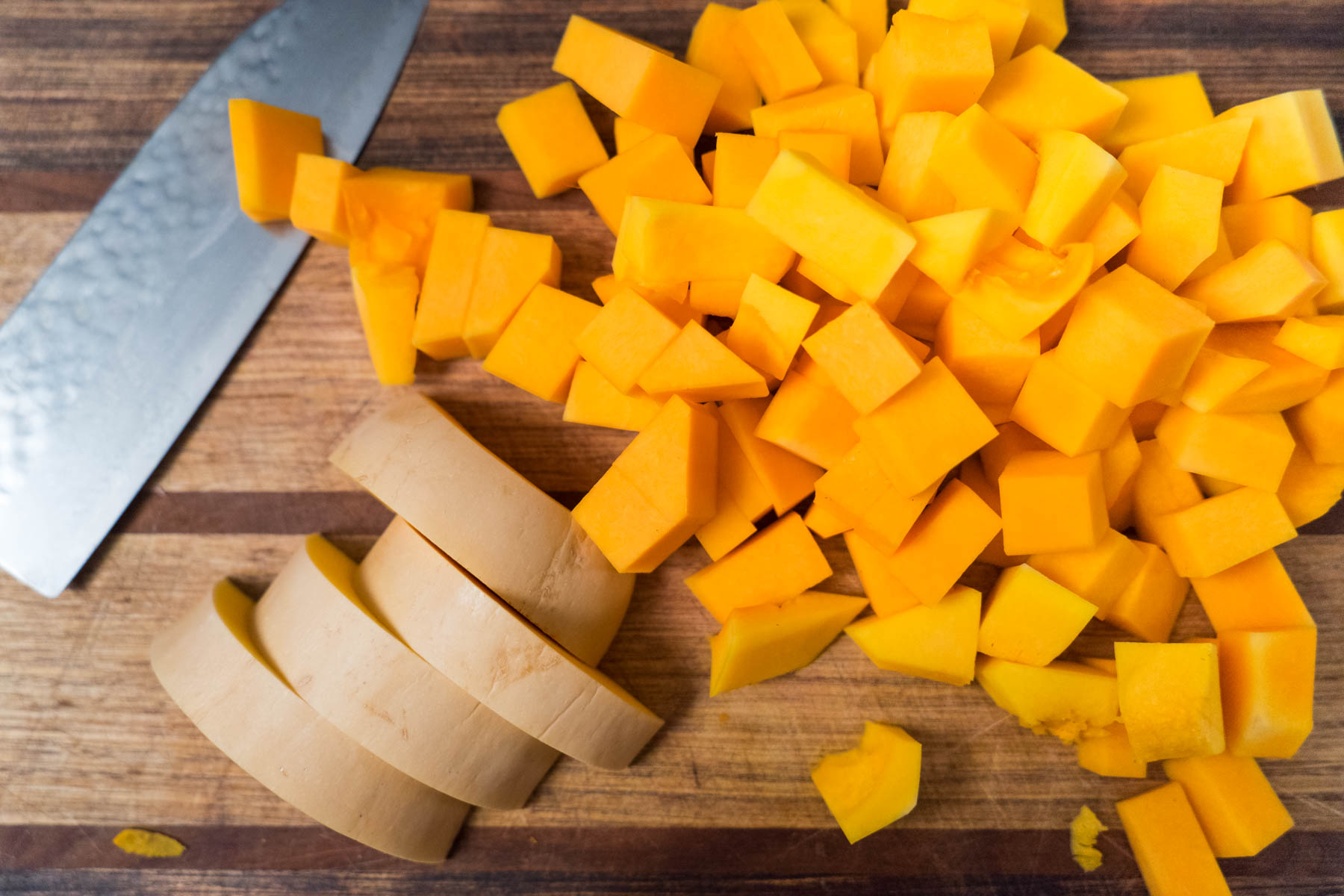 Peel the garlic & finely chop with the rosemary, chile, and put into a large frying pan on medium heat with a lug of oil (1-2 TBsp)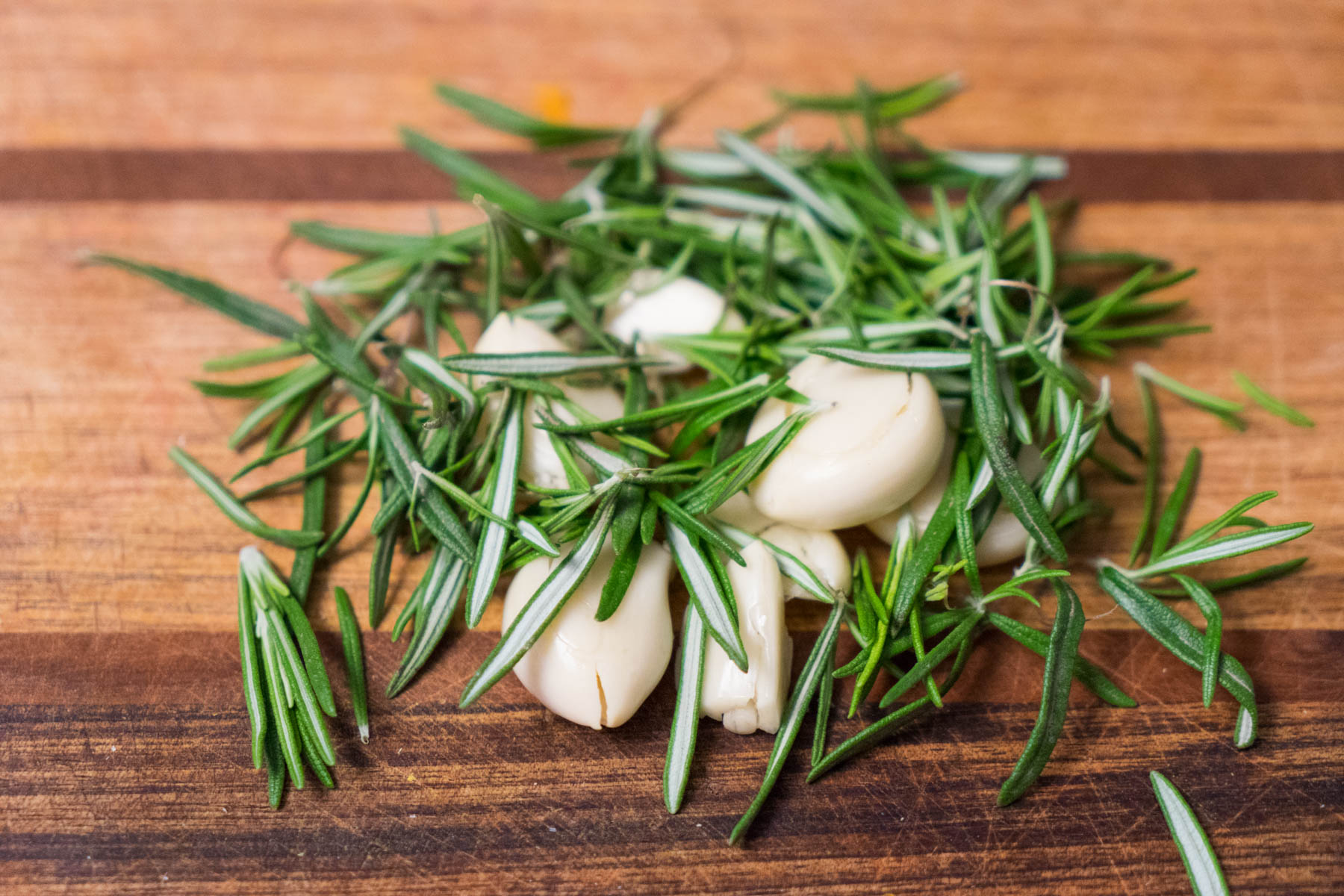 Fry for 1 minute, add the squash, boullion/stock, and pour in 2 cups boiling water
Simmer with the lid on for 25-30 minutes, stirring occassionally, until the squash breaks up, and becomes a sauce (after stirring to break it up), then season with salt & pepper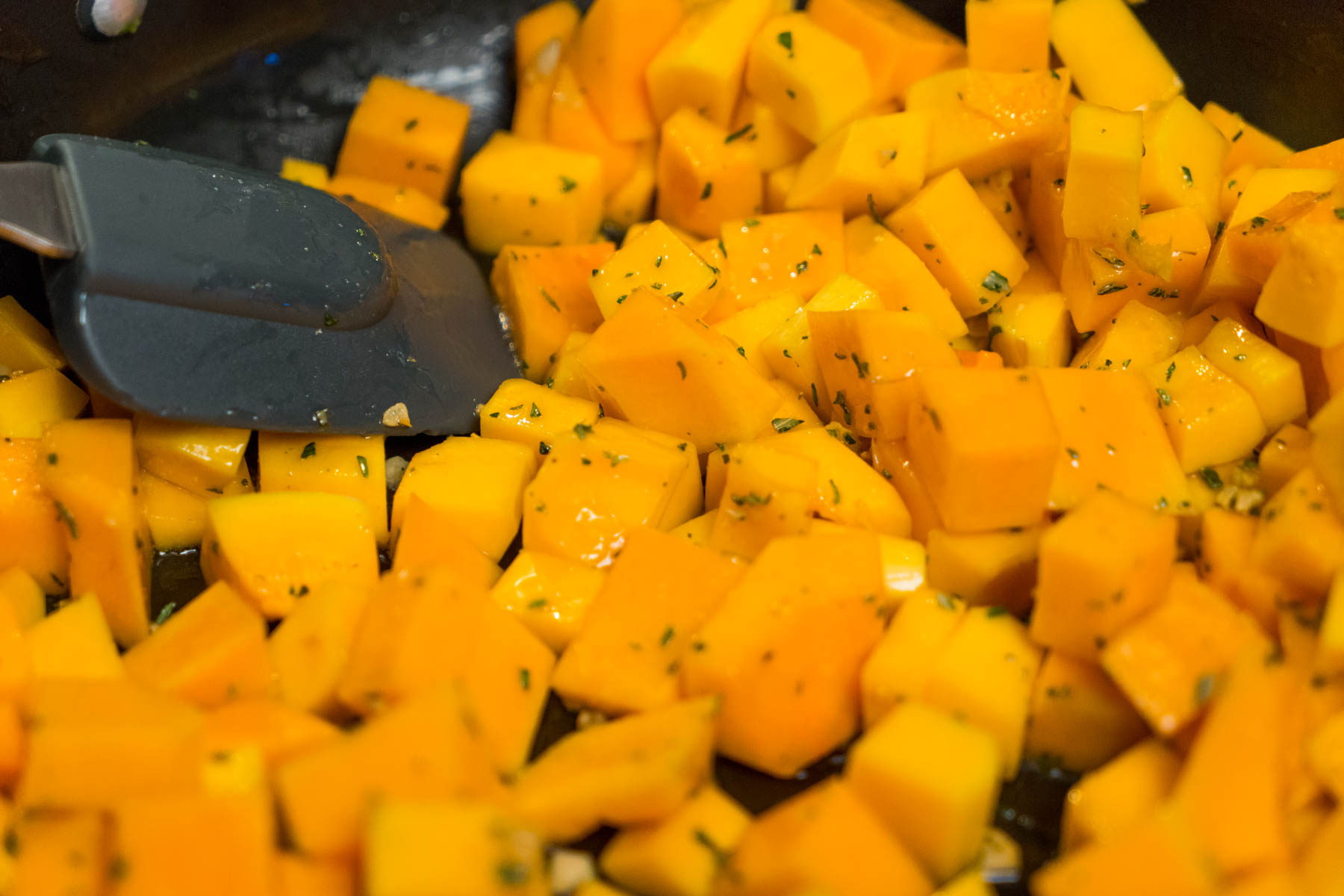 Meanwhile, put on a large pot of water to boil
Pile the potatoes on a large board or the counter, make a well in the middle, and add the yolks and flour, and a pinch of salt, and grate on 1/4 of the nutmeg
Using your hands, gently fold and mix together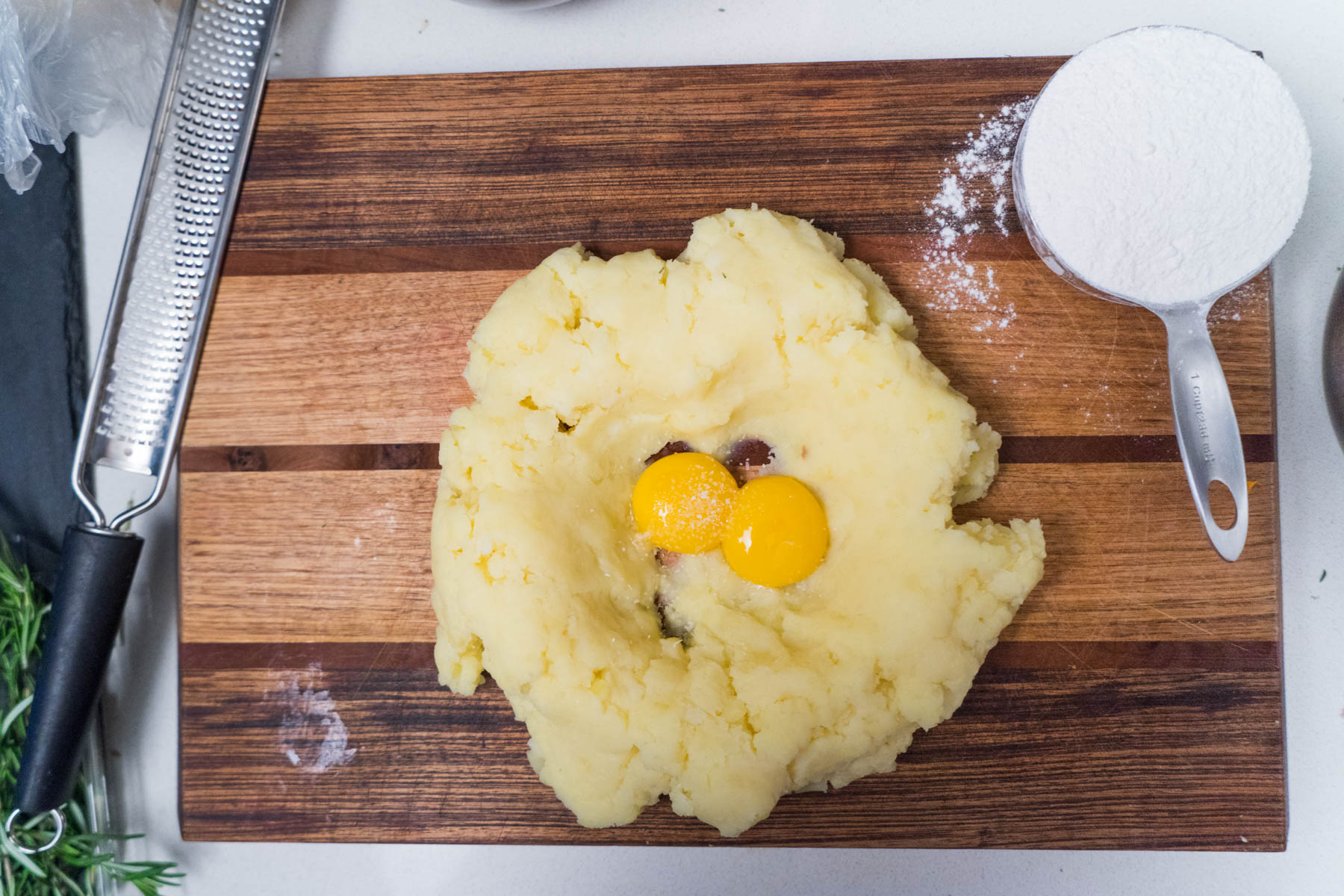 1/4 at a time, roll into 3/4in thick logs, and chop into 3/4-1in lengths
Run down the back of a fork to create lines and a cup for the sauce to collect in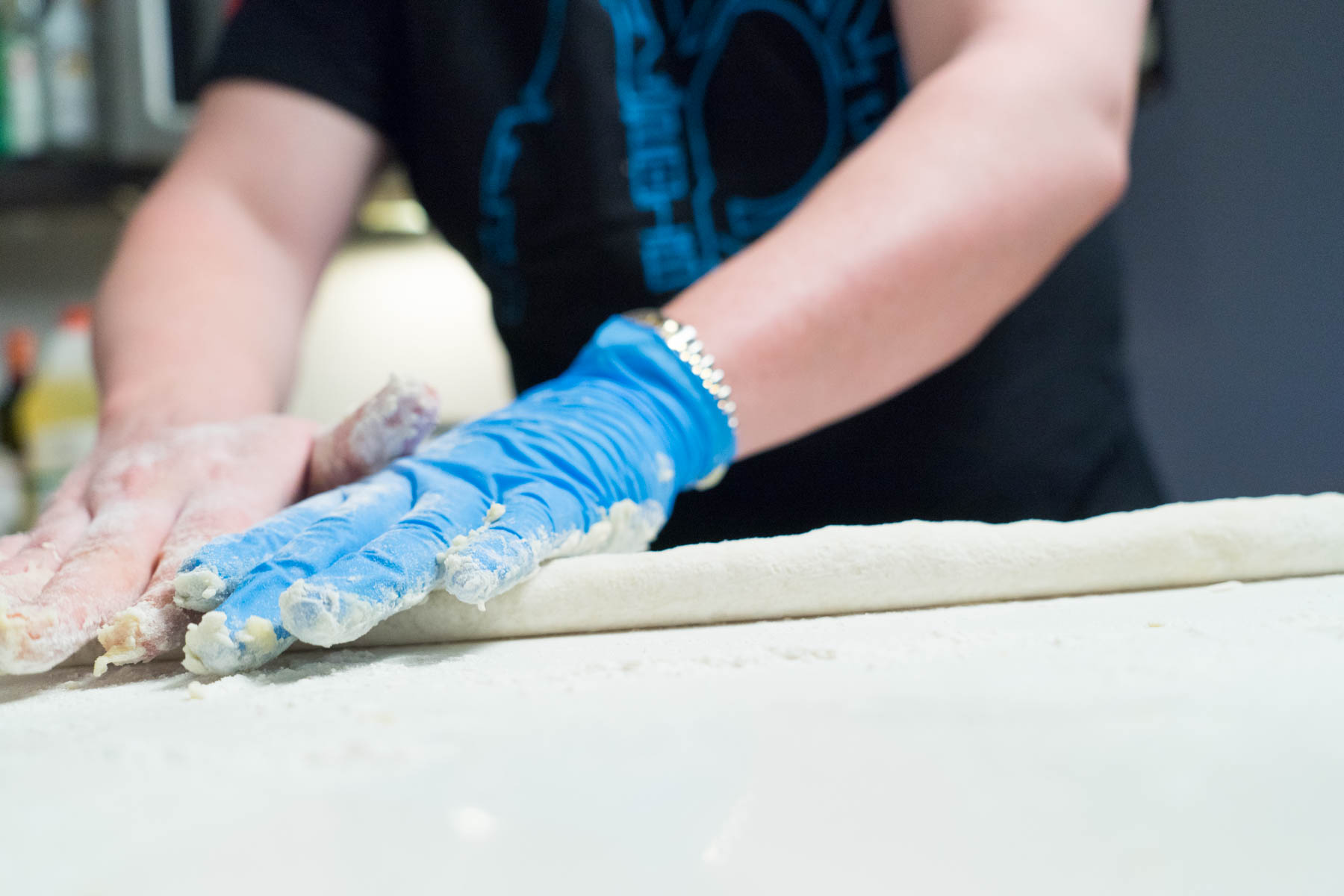 Put 1/4 of the sauce, and some grated parmesan, in a small saucepan on low heat
To cook, drop the gnocchi into the boiling water, after around 2 minutes it should float; remove with a slotted spoon into the sauce
Gently toss together, and empty onto a bowl or plate, top with more Parmesan and serve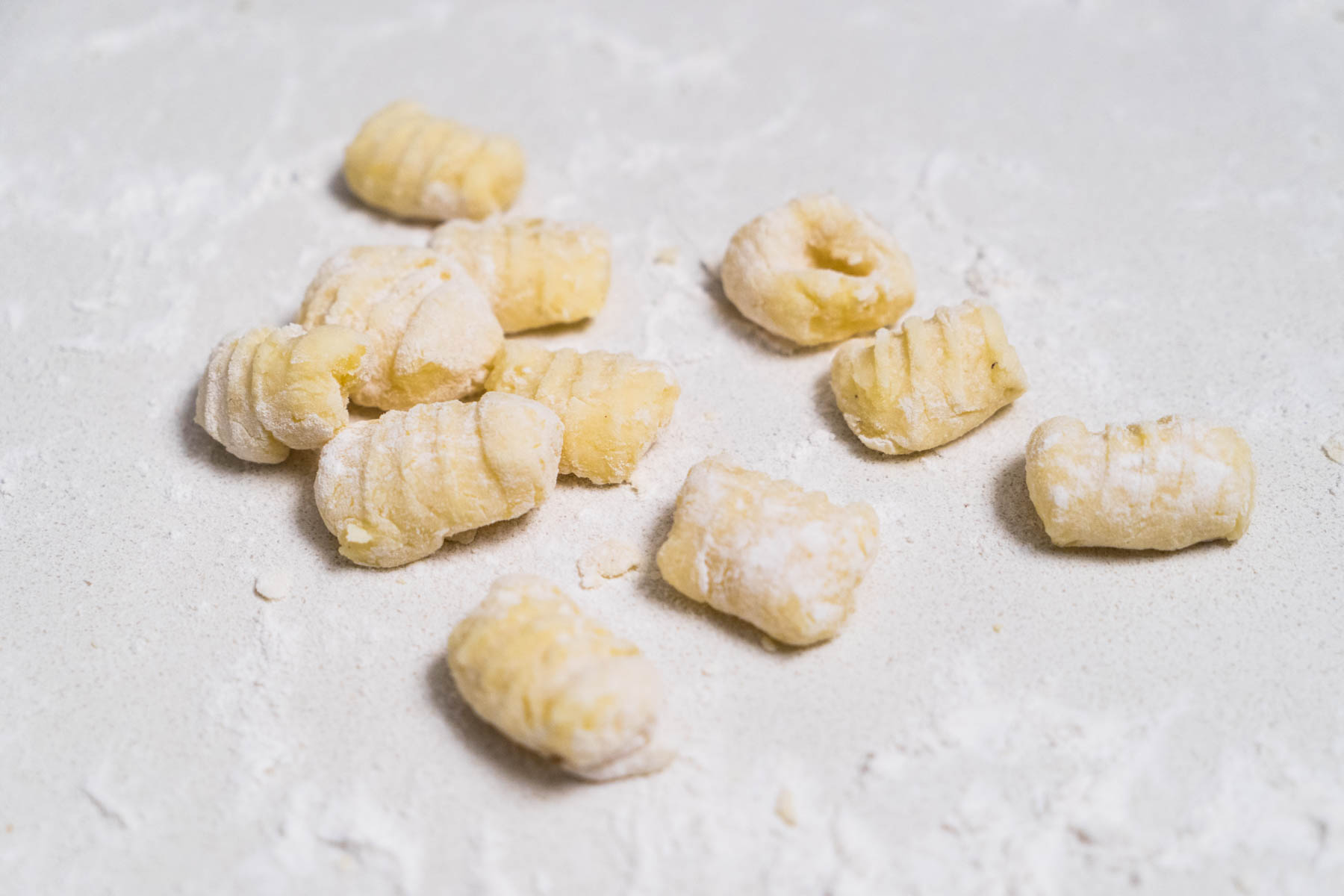 Verdict:##
D: Not cutting yourself while cutting up the squash helps. I would try to make them on the smaller side, ours were a little large. It took some practise to roll the gnocchi, I haven't done it in years, Flavia would be disappointed in me.
I could go either way on the squash sauce, I would prefer something else I think. But they were good. I'll definitely make gnocchi again, and the sauce was good, it's just very different. I'll have to think about whether I want to do the squash sauce next time or not.
The whole process, including the kind of touchy timing getting everything done together will be easier with practise. It's not a lot of work the second or third time, I'm sure.
Also, maybe not cut myself next time. Sharpen your knives, ladies and gentlemen.