D: We're doing more Michael Smith this week, since he's amazing. Also: we found a Fried Chicken recipe in the book, and it's Fried Chicken. So.. yeah, Fried Chicken [S: mmmmm fried chicken].
[Serves 4 generously]
Ingredients:
1 whole chicken, cut into 10 pieces (2 thighs, 2 drums, 2 wings, and 4 breast pieces (I uhh missed the half the breasts part.. so much chicken..)
2C buttermilk
1C flour
salt and pepper to taste
2C shortening [D: we used lard, vegetable shortening is for weenies]
Needed tools:
large skillet
paper bags (or a large zip-lock)
large zip-lock bag or bowl
Directions:
Put chicken into a large bowl or zip-lock bag (we used a zip-lock bag as it's the best way to marinate anything), pour in buttermilk, salt & pepper. Massage the chicken and milk and marinate for a few hours or, even better, overnight.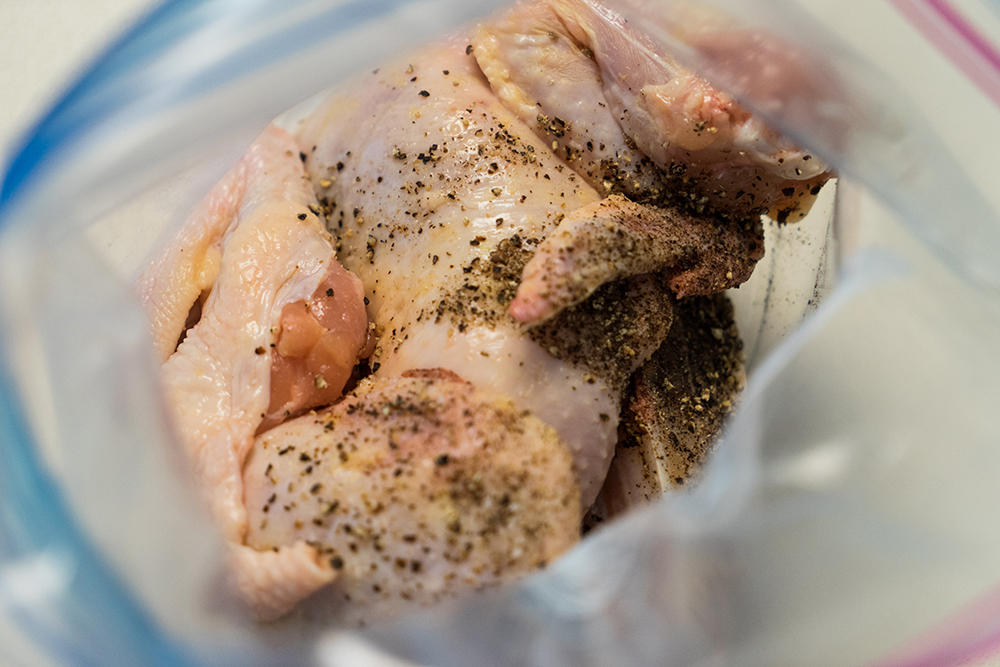 Double bag some paper lunch bags (I used another zip-lock, it's what we had, and it's basically like make shake & bake, so it's nostalgic); add flour, salt & pepper. Drain chicken well and shake in the flour mixture (2 at a time is fine). Rest on a rack until all pieces are well coated. We added some: Hungarian Paprika, and some onion powder.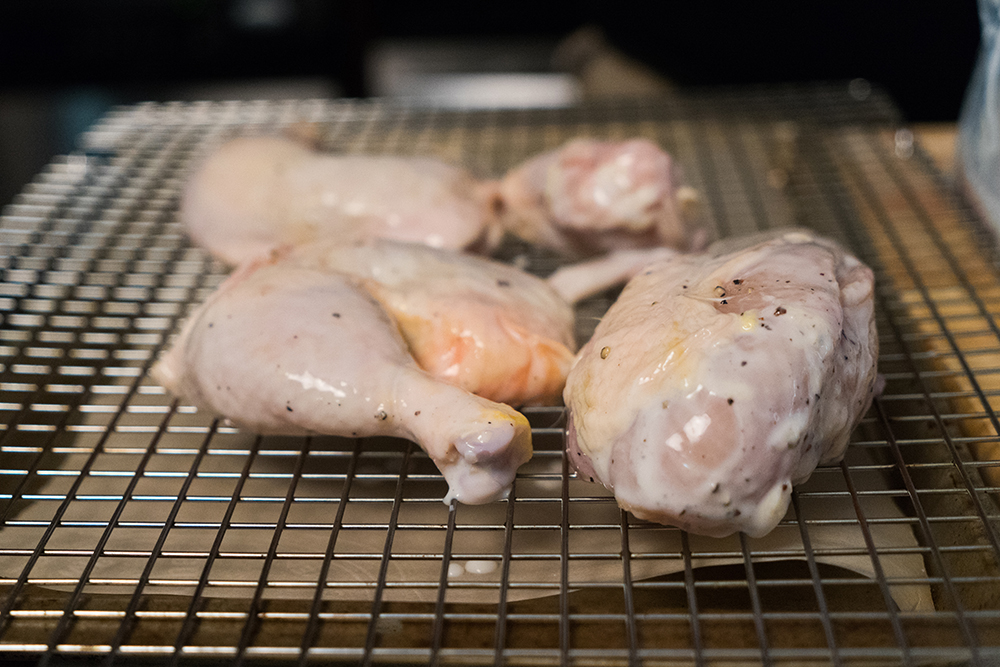 Melt shortening in a large skillet and heat to 360F. Add the chicken pieces (ours ended up being a couple at a time) and fry them on one side until golden and crispy. You can use a lid for the first step, but don't cover after flipping so it does't go soggy. Cook for ~ 10 minutes a side.
Err on the cooking longer, our oil was too hot (as the recipe book didn't have temperature) and it was a little under on the thighs. I ended up baking the breasts, as I don't remember the recipe book having you half them. Just so they didn't end up under as well.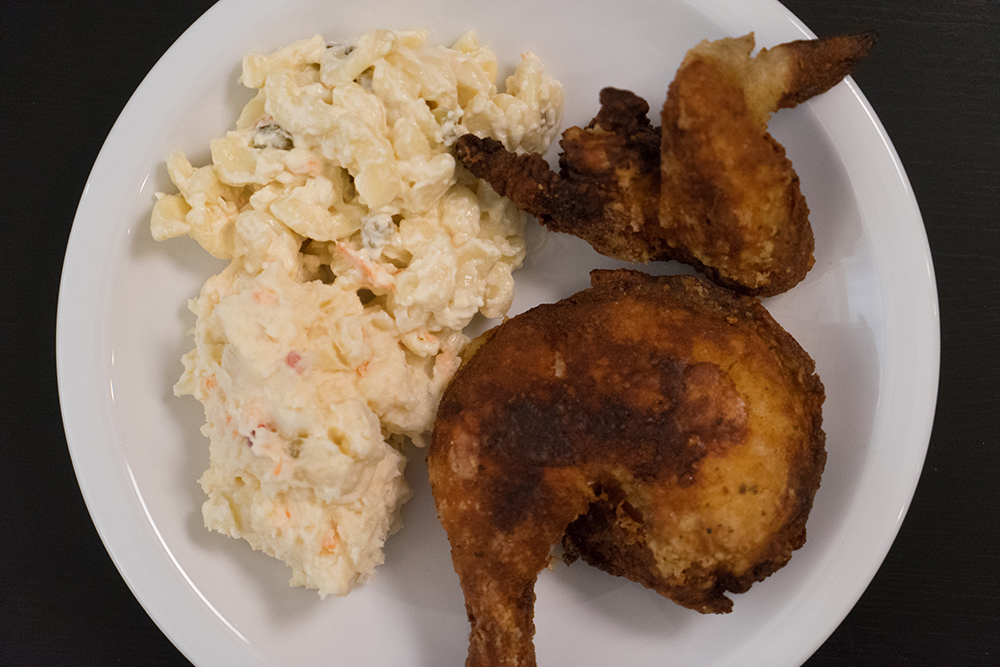 The verdict:
The recipe itself would be a little bland, if you're going in expecting flavourful fried chicken. The spices we added helped. It was good minus needing to be careful about the cook time. Splitting the breasts into 2 would help; also withour chicken the single breasts was too much food, so that would be very good. I may have just auto-piloted on butchering the chicken and not noticed it said to split it. "butcher a chicken? okay!"
I think next time I would probably look up a KFC-like recipe or something for the spices, but it's good practise for frying chicken. All in all, a good recipe I think, good starting point for playing with some spices in the breading.