D: So now that I'm up to my eyes in Chartreuse, there's a recipe on the back of the bottle of Yellow Chartreuse called "Episcopal". It's a cocktail made from both types of Chartreuse. That sounded interesting, and Chartreuse smells sort of herby and delicious (basically Jagermeister), so I wanted to give that a shot.
His Drink##
[Episcopal]
Ingredients:###
1/2 part Yellow Chartreuse
1 part Green Chartreuse
Needed###
Directions:###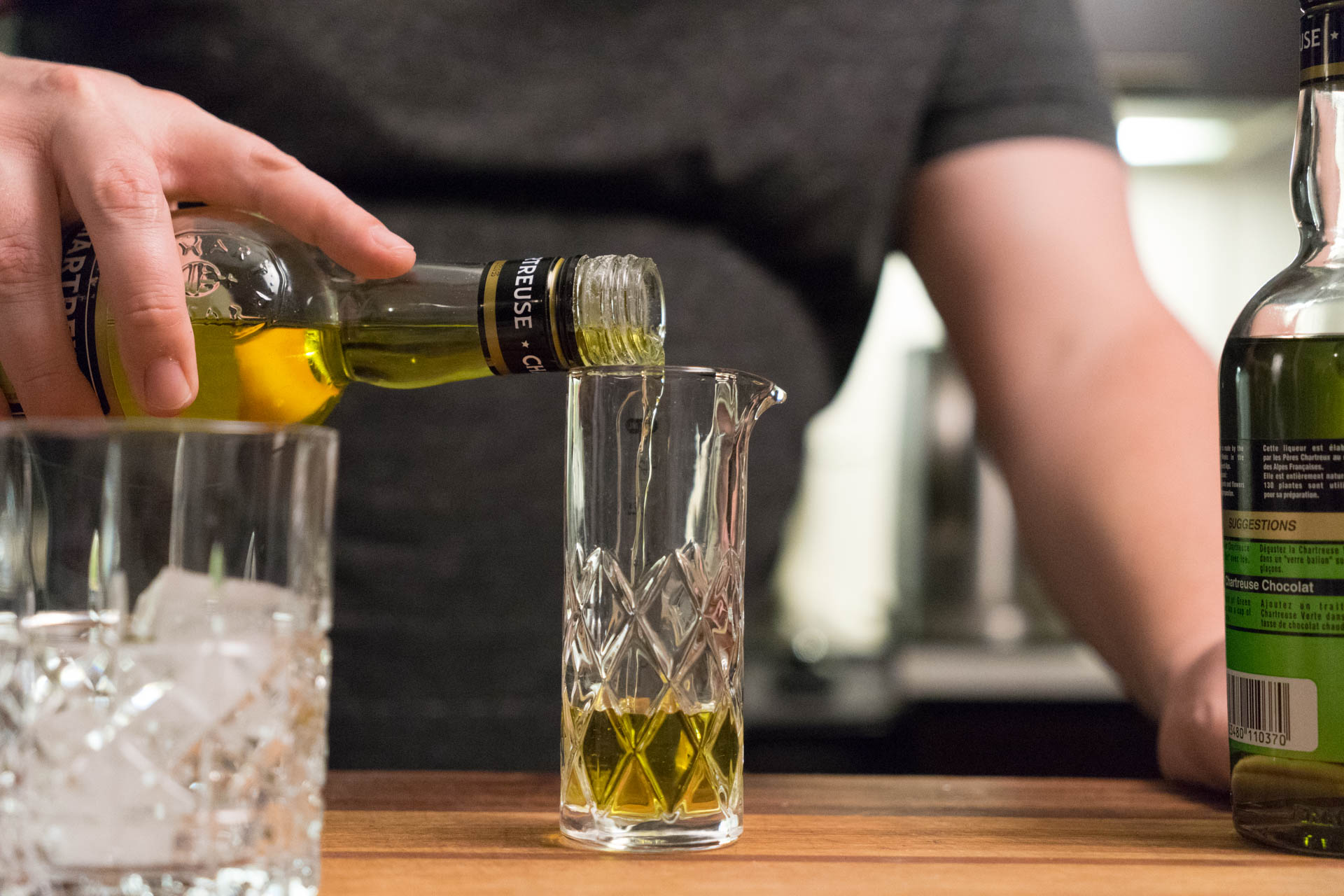 Add ice to a high ball or other drink glass of choice
Pour Chartreuse into glass
Stir or otherwise mix
Enjoy
Verdict:##
D: Basically, a lighter, sweeter Jagermeister. I like it a lot (I love the heck out of Jager), I'll definitely be making it more. Super super easy and quite tasty.