D: So we were shopping at the LCBO and Steph noticed this interesting looking bottle sitting on the shelf. It, being super weird, sounded worth a try so we grabbed that. So here's a brief review, of sorts, of Ancho Reyes Ancho Chile Liqueur.
Our Drink – A Review##
[Ancho Reyes Ancho Chile Liqueur]
Directions:###
Drink neat
or mix with ~ 1 part silver tequila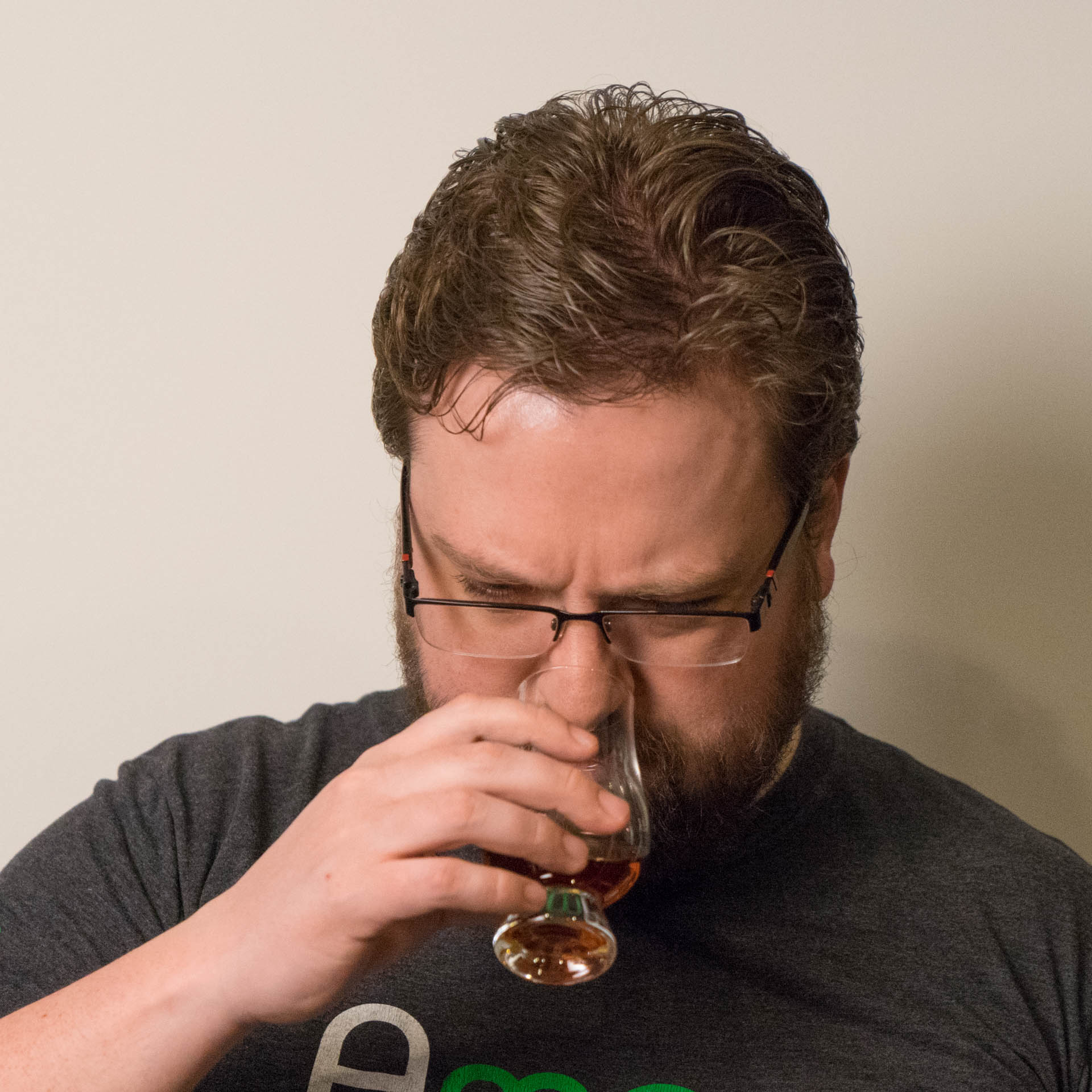 You can see the pure pleasure and enjoyment in my face. Yeah, it's kind of… surprising how different it tastes, and how much it tastes like Chilis.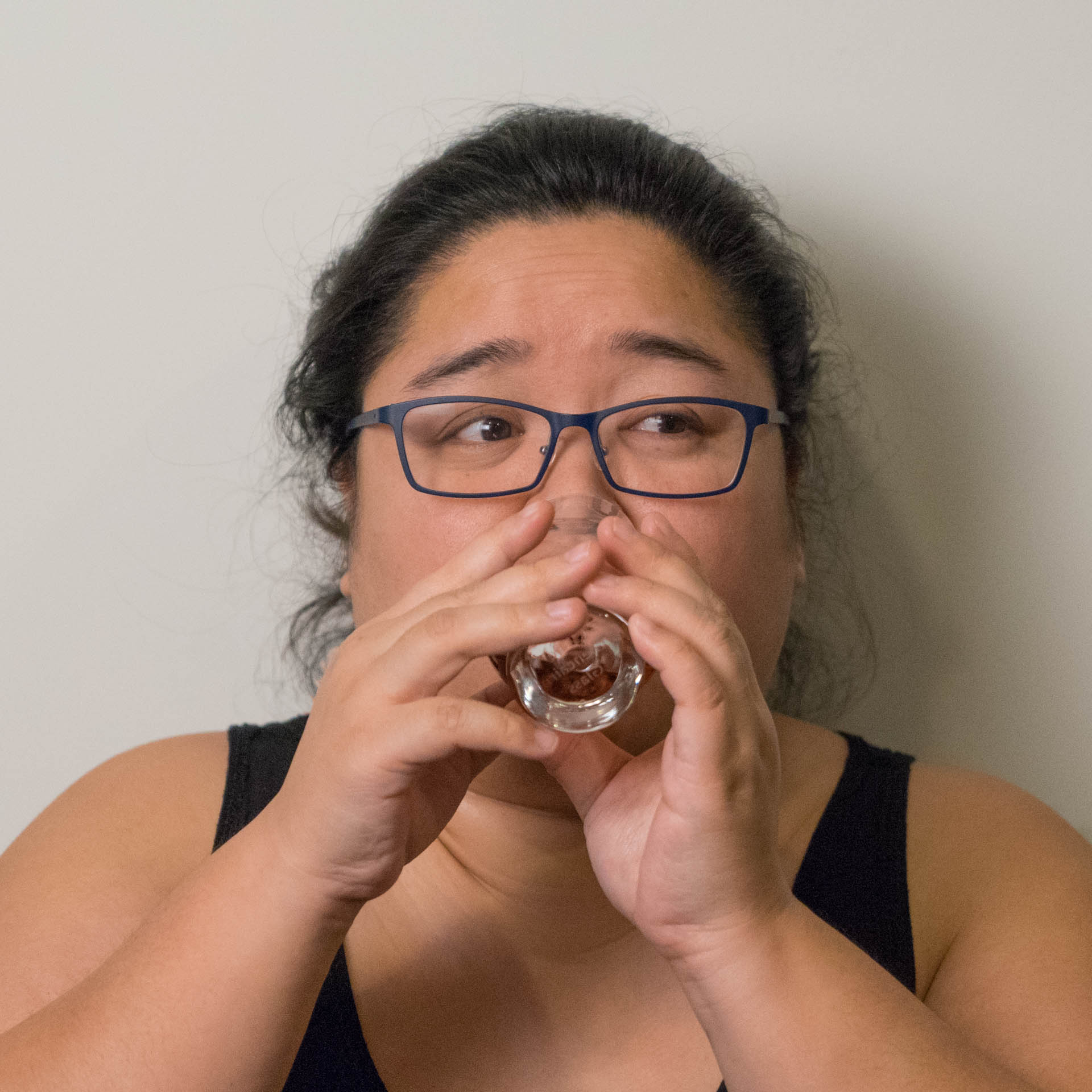 Ditto for Steph.
Verdict:##
D: So, neat, as you can tell by the pictures, it's…. very different. It's smooth, it's a very high quality liqueur. But it's very unlike anything you would have had before. It effectively tastes like draining a can of chilis and drinking the liquid. It's crazy. It's liquid chilis. Not deathly hot or anything, since it's anchos, but it's so dead on with the flavour that it's weird. It's unsettling.
Today, as I'm writing this, I'm drinking it with ~ 1 part Patron Silver Tequila. It's delicious. An entirely different drink. Try it neat, because it's crazy how spot on the flavour it, how smooth it is while being spicy and smokey and super different. But it's delicious mixed with silver tequila. It ends up.. smokey and spicy and sweet, it's crazy.
This review was going to be negative, and frankly, I'm super positive on it. The mix of silver tequila and the chilis is amazing. Neat is weird. As an ingredient, it's oddly good. I'm kind of sold on it.
S: Bleeeeeugh. That's all I have to say about that chili drink. The smell of it, the taste of it, the after taste… it's the alcoholic version of the chili liquids you drain.
BUT with the recommended tequila addiction with it, the liqueur actually tastes alright. The tequila somehow mellows the chili taste, making it less savoury and more of a mild flavor profile.