D: This week, in an attempt to use up some of that God-awful Tequila, we chose to do another Tequila drink. And since I pretty much always have Rye in the condo, another Rye-based drink. So this week we're doing a 'Berry Blaster' and a 'Manhattan'. Oddly enough I've never had let alone made Manhattans, so it definitely should be an experience. It always comes across like an old man drink to me, like something you picture people in the 50s drinking; but Rye and bitters is always delicious so why not!
HER DRINK: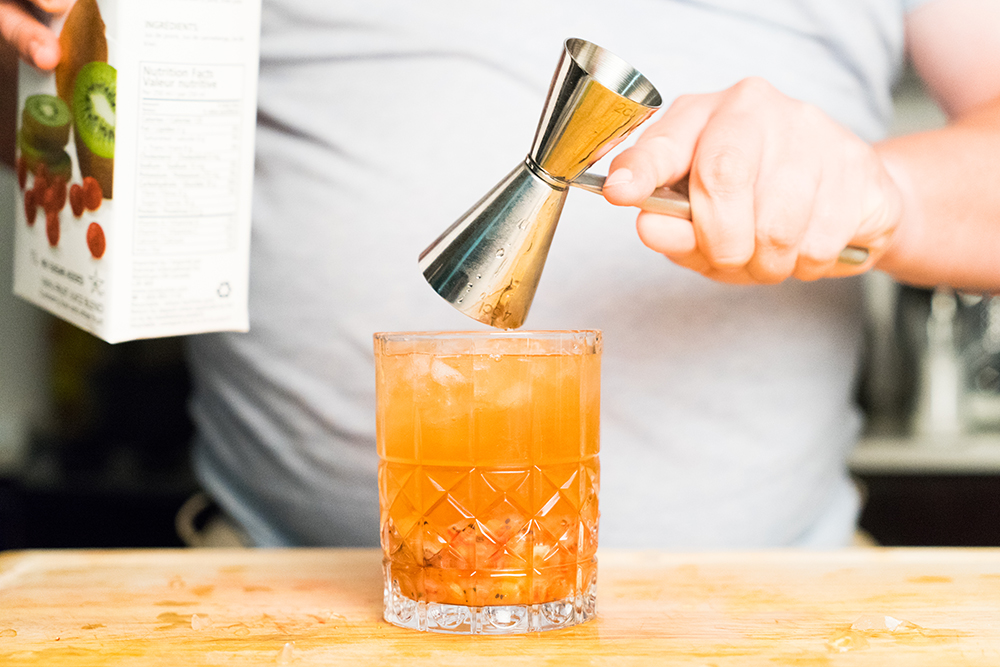 [Berry Burster]
Ingredients:
1 kiwi (sliced)
4 strawberries (sliced) – the first run we used large and it was too much, use 4 small strawberries
1 part tequila
1 part strawberry kiwi juice [S: We couldn't find strawberry kiwi juice… so we substituted it with cranberry kiwi juice]
Needed items:
Old fashioned glass
thingy to muddle (squish/mash) fruit
Add sliced fruit to glass, saving one slice of kiwi for garnish. Muddle together in the bottom of the glass (mash it up good).
Add crushed ice to the glass and add tequila and strawberry kiwi juice. Garnish with slice of kiwi.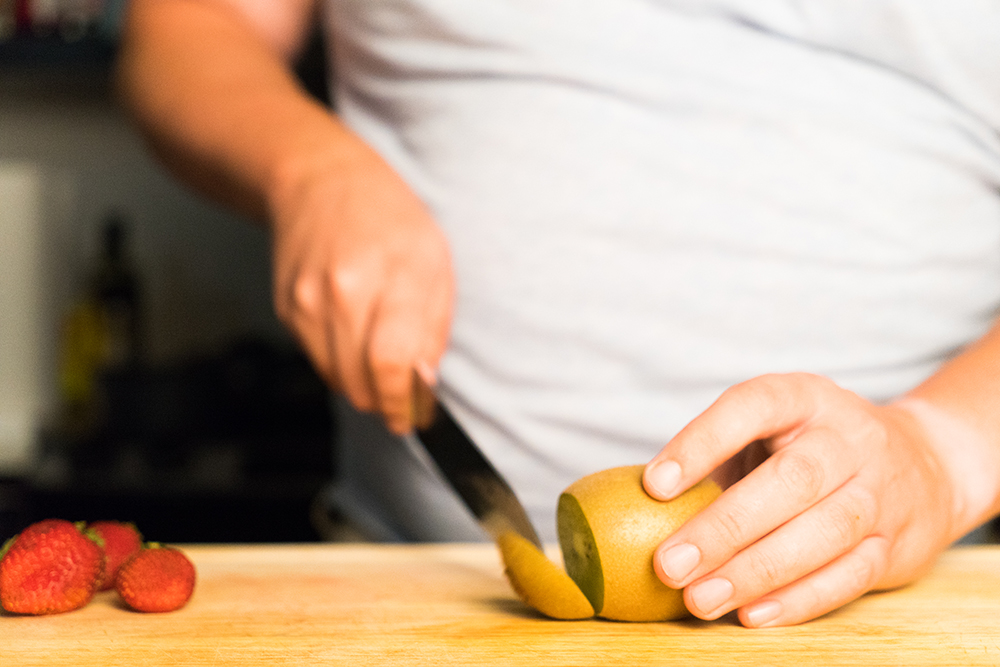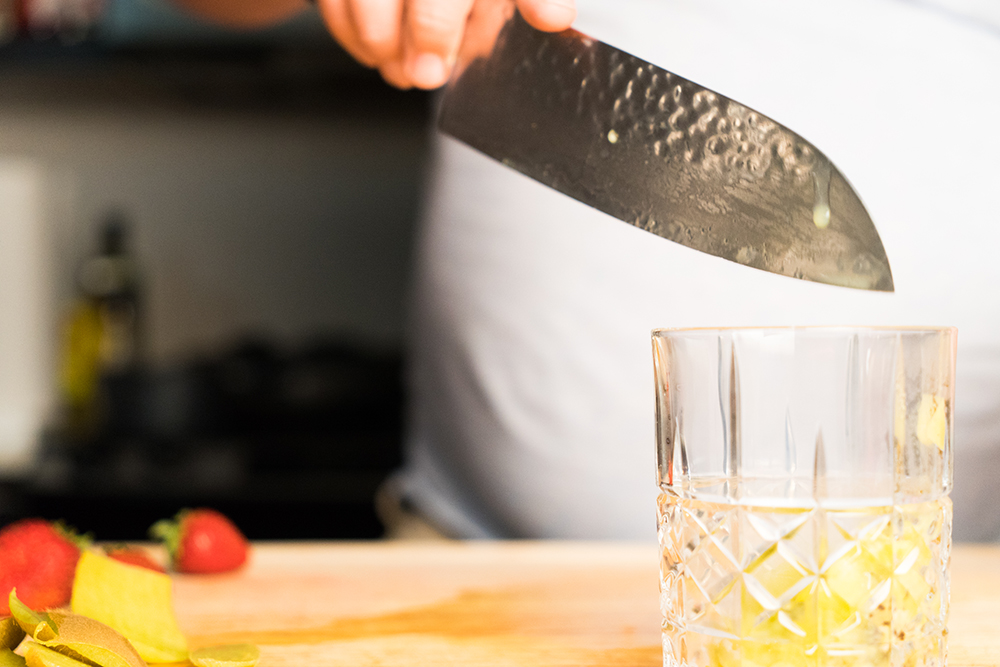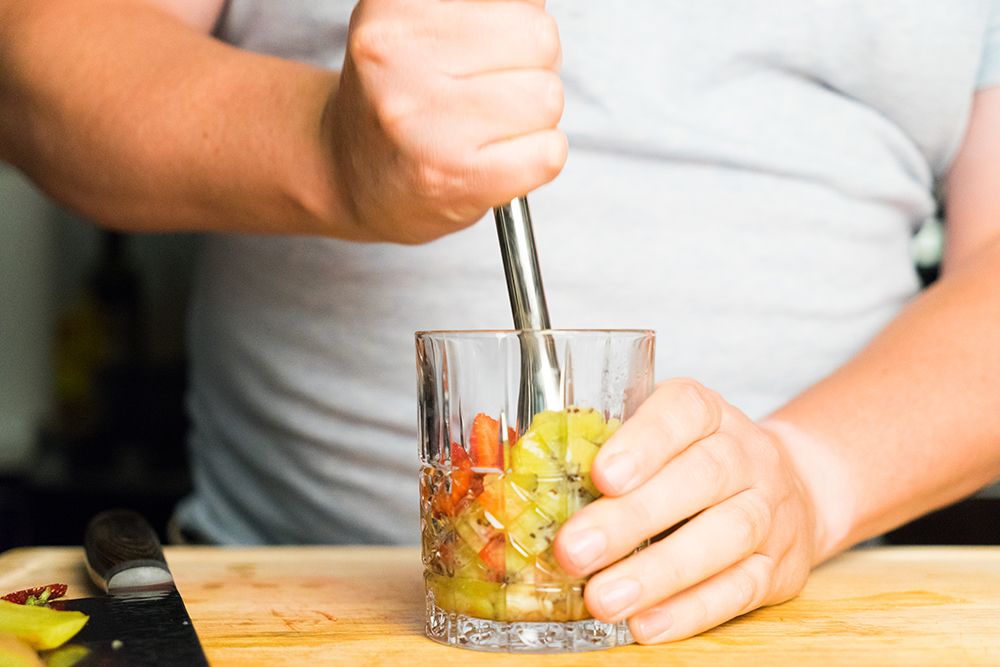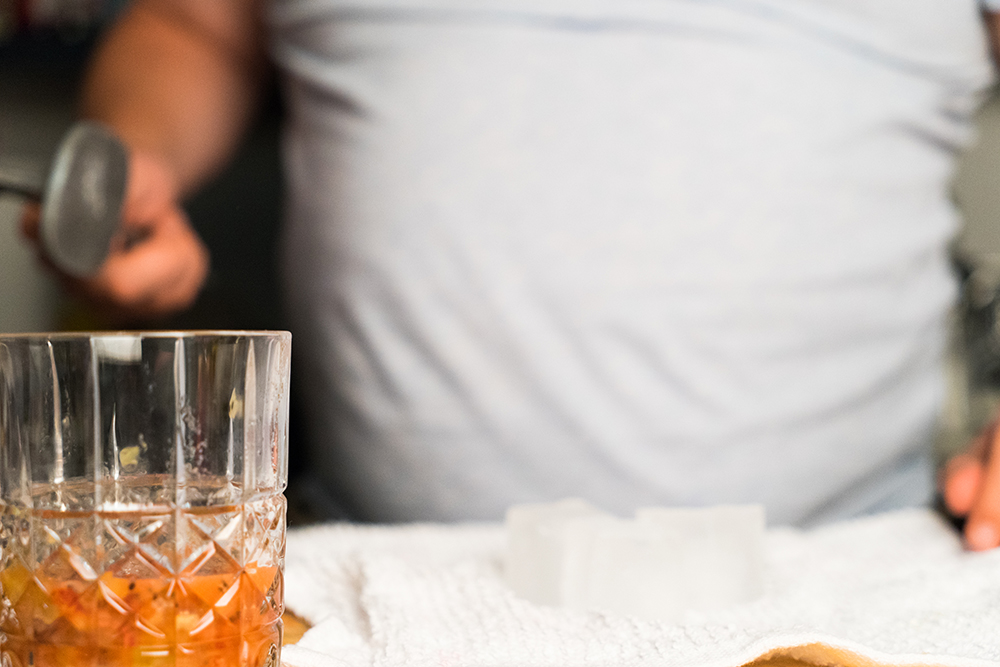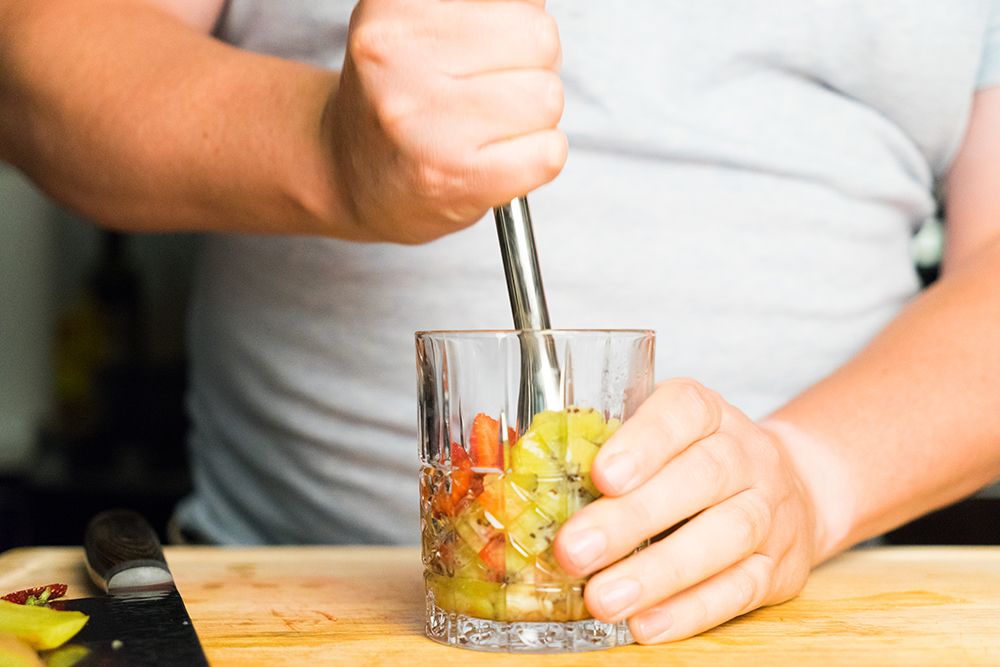 HIS DRINK: [Classic Manhattan]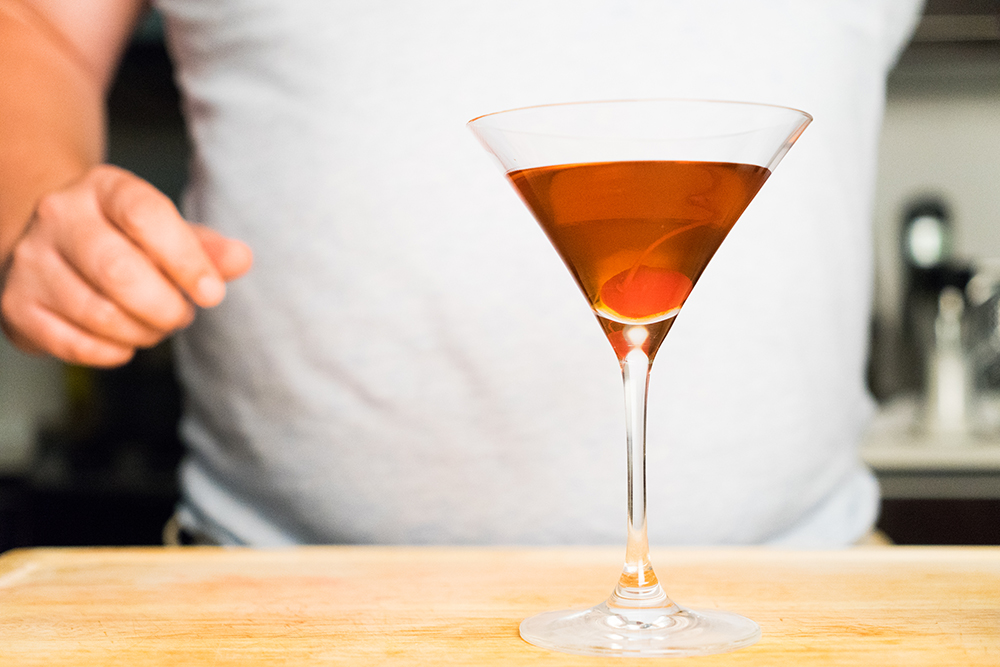 Ingredients:
2oz Rye Whiskey
2/3oz sweet (red) vermouth
2 drops bitters
cherries for garnish
Needed items:
Fill a mixing glass with ice, add liquid ingredients. Stir gently.
Strain the liquid into a cocktail glass and garnish with a cherry (or two).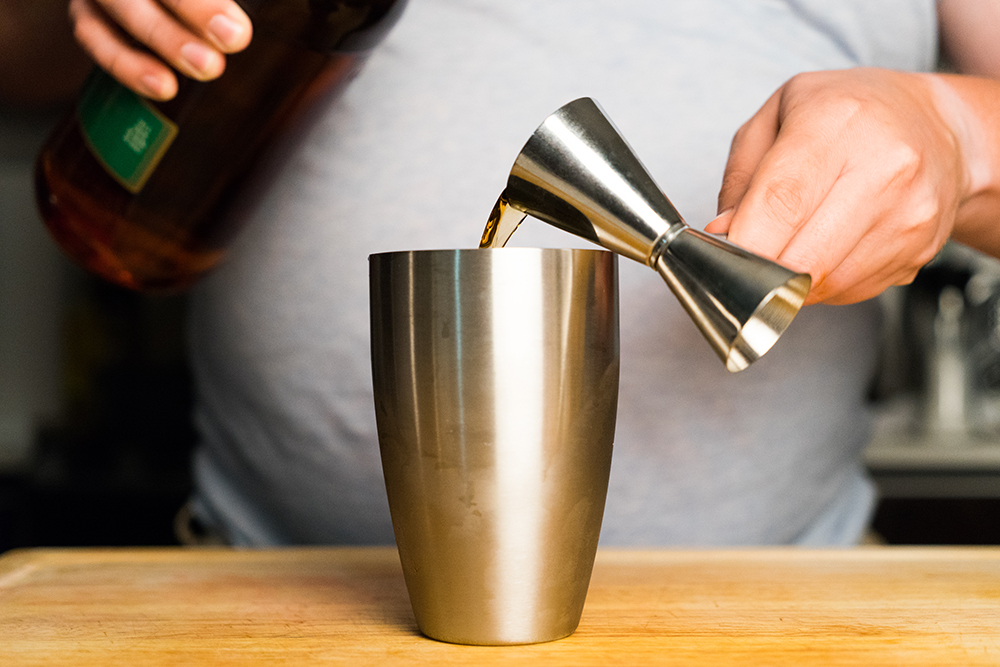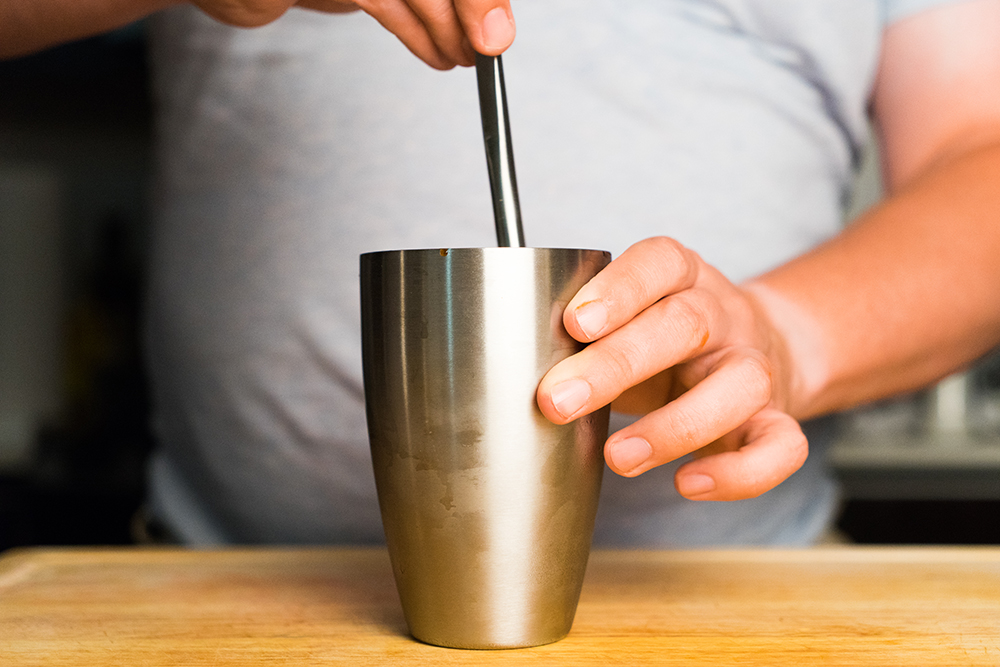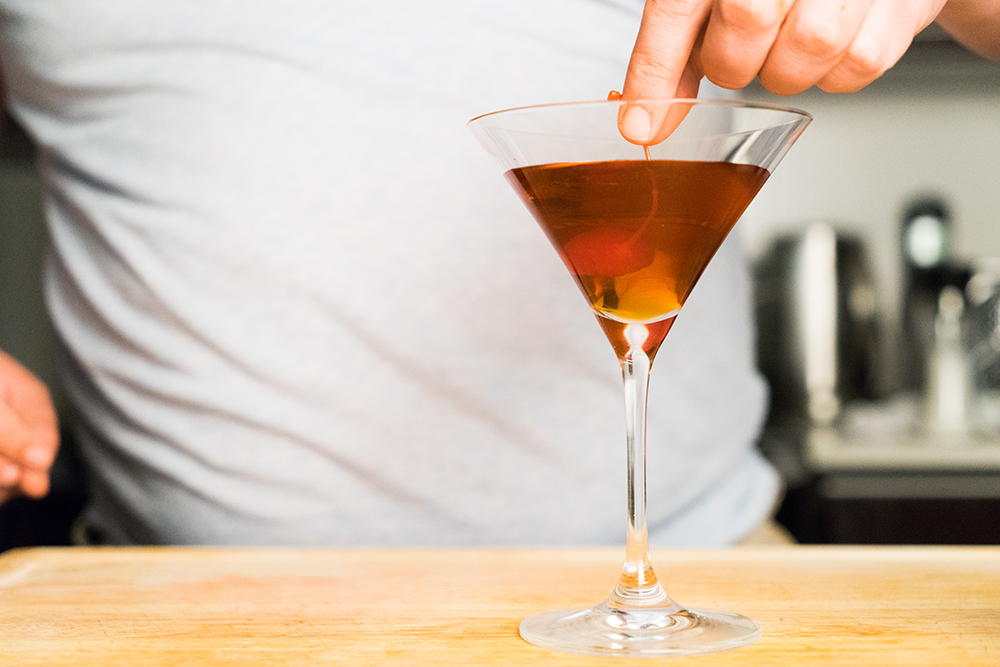 Verdict:
Berry Burster: S: So I can't say that this is a true taste of what a Berry Burster really is, as we didn't have the right juice to mix with. [D: also our first attempt was like 90% fruit] BUT, I have to say, I'm ok with it. The strong flavour of tequila is dulled down, due to the sheer amount of fruit/fruit juice that's in the drink.
Classic Manhattan: A way better cocktail than I expected, very good. It's a really good balance of some sweet, and kind of softening the strong Rye taste; very good. I used CC 100% Rye (as it's delicious) and it ends up being a very good blend. Would very much make it again, and possibly even order it out, which will feel weird, but worth it. Great drink.