D: This week Steph chose 'Cherry Hooker' [S: Have we noticed that I pick drinks with the most random names ever?!] which is an interesting name for a drink.. And I chose a Lychee Martini; mainly because like 3 years ago I received a bottle of Soho for Secret Santa at work.. and I still hadn't opened that. Since a Lychee Martini is basically the only way I can find to use it, other than just drinking basically lychee syrup and alcohol, we're going to give that drink a go!
HER DRINK:##
[Chery Hooker]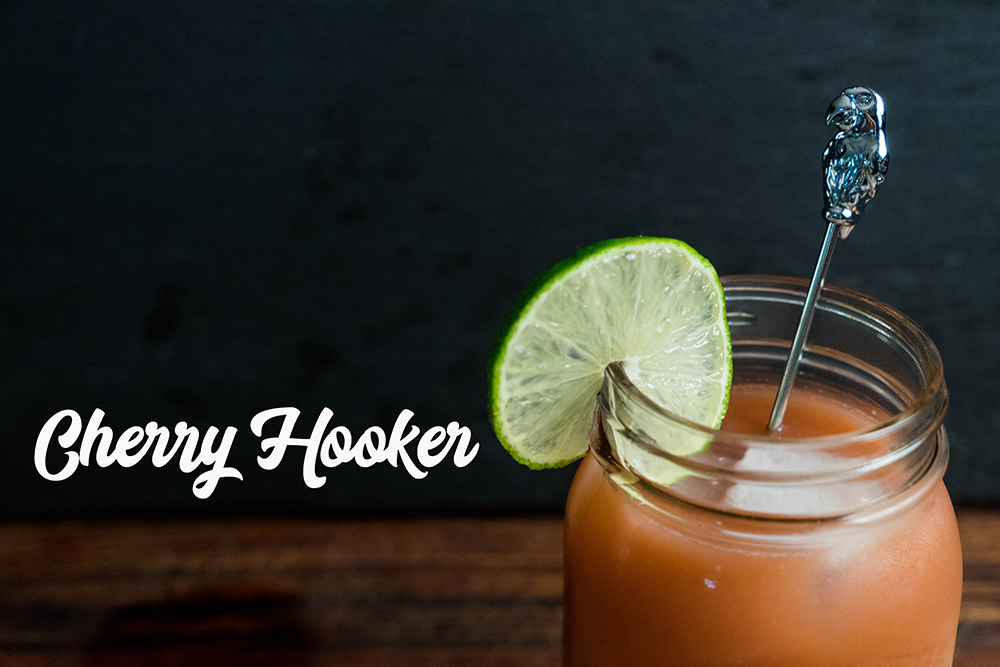 Ingredients:##
3oz cherry brandy
Orange Juice to Fill
1 dash lime juice
1 lime wheel (garnish)
Needed items:##
Add the cherry brandy to a mason jar filled with ice, then fill the rest with orange juice.
Add a dash of lime juice, stir thoroughly.
Garnish and enjoy.
HIS DRINK:##
[Lychee Martini]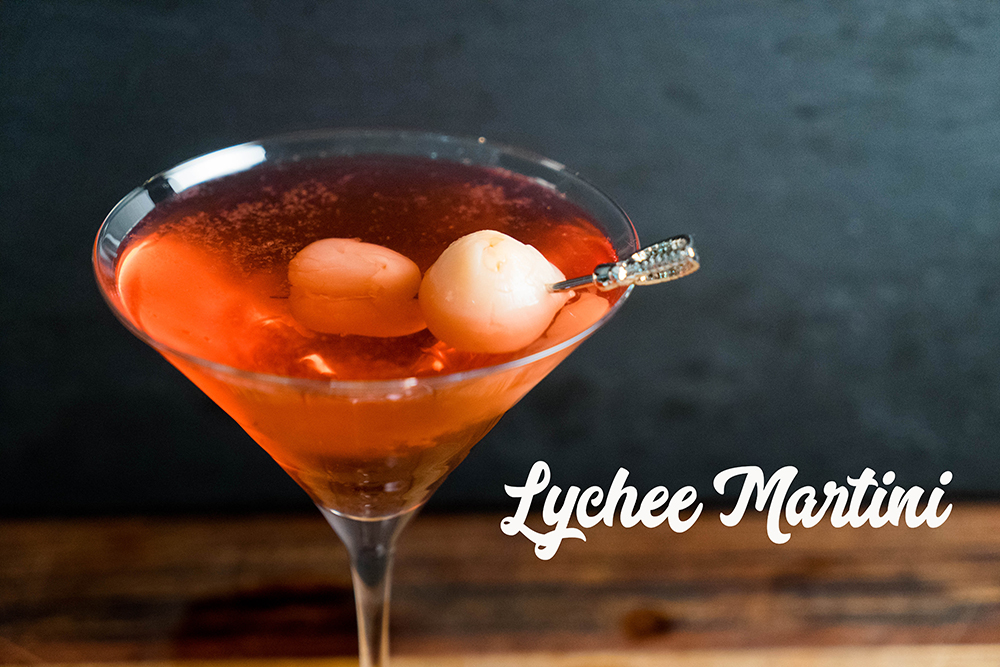 Ingredients:##
3oz soho lychee liqueur
2oz vodka
2oz cranberry juice
1 dash lime juice
1 or 2 peeled lychee (canned or fresh)
Needed items:##
Fill a shaker with ice.
Pour all liquid ingredients into the shaker and shake.
Pour into glass and garsnish with lychee. Drink.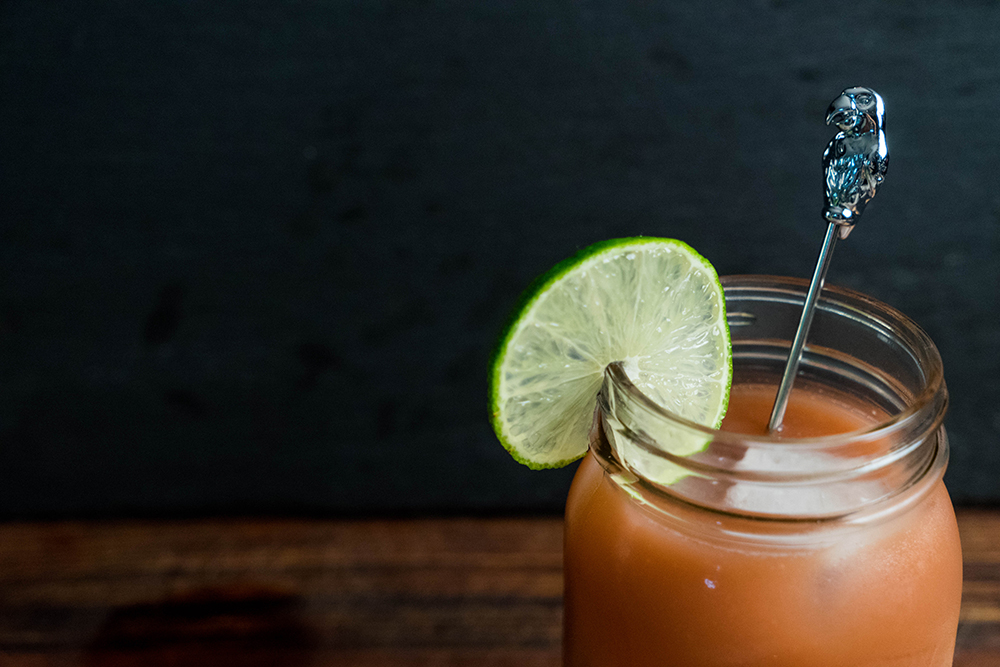 Verdict:##
Cherry Hooker:
S: It needs vodka. And it usually also requires Grenadine. But as the book tries to make drinks from 4 ingredients or less… these things were left out. Without the vodka, the drink doesn't taste alcoholic whatsoever. Adding an ounce or so of vodka was required, to make this drink phenomenal. The drink doesn't look quite appetizing, like a mild version of a Caesar. But once the vodka was added, I pretty much chugged it (to my stomach's dismay) [D: I thought it was good too, post-vodka; 15% brandy doesn't cut it against a mason jar full of OJ – very badly needs 1-2oz of vodka to kick it up and then it's great].
Lychee Martini:
D: So delicious. Way better than I expected. Girly as hell, being bright pink; but oh man. I do like Lychee to begin with, of course (who doesn't), but a very good drink.