D: Home again! This week I was feeling like drinking some Gin, and someone on Reddit was talking about Lime Gimlet, so I was on board with trying that. The float caught Steph's eye, so that was her choice. Yaaay Gin! [S: Yay ice cream!]
HIS DRINK: [Classic Gimlet]
Ingredients:
4oz Tanqueray Gin
1/2 lime (juiced)
1 wedge lime
Needed items:
Add the gin to a cocktail shaker filled with ice, along with the juice from 1/2 lime. Shake until well mixed.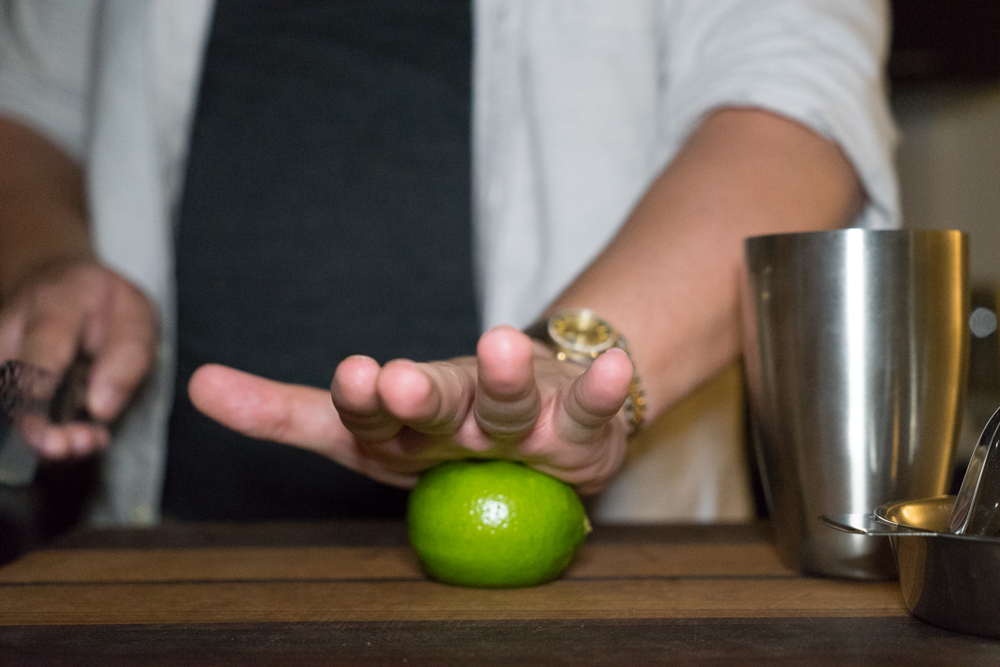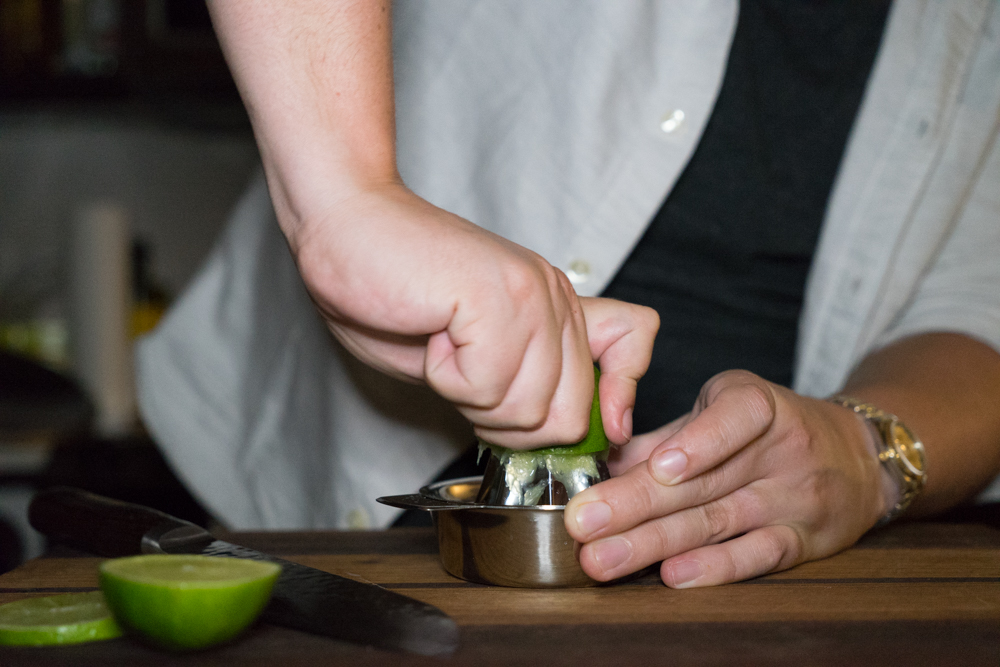 Strain into a cocktail glass.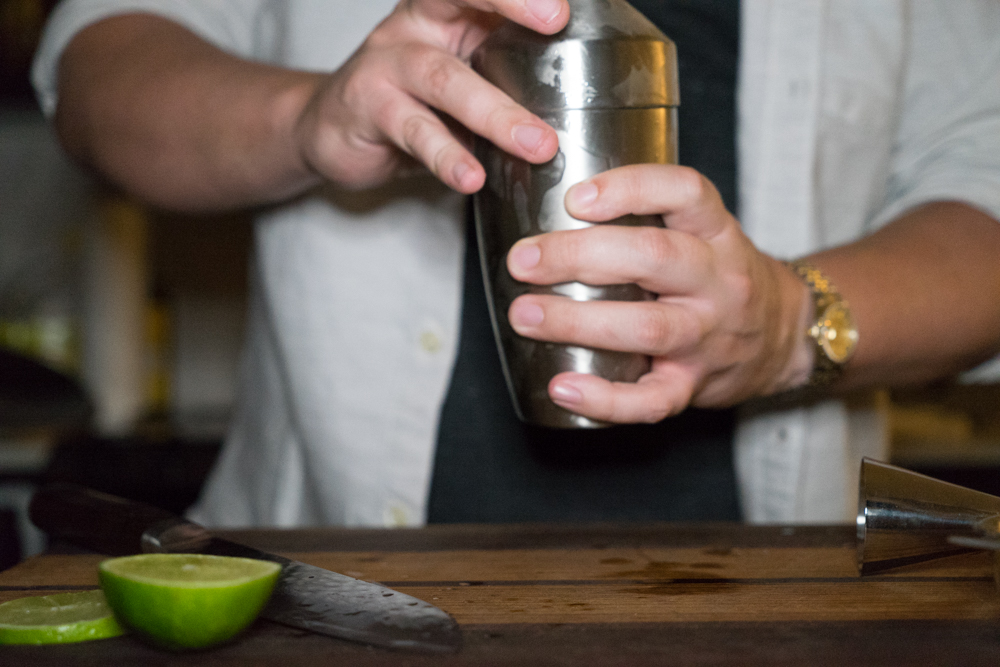 Garnish with lime wheel and drink.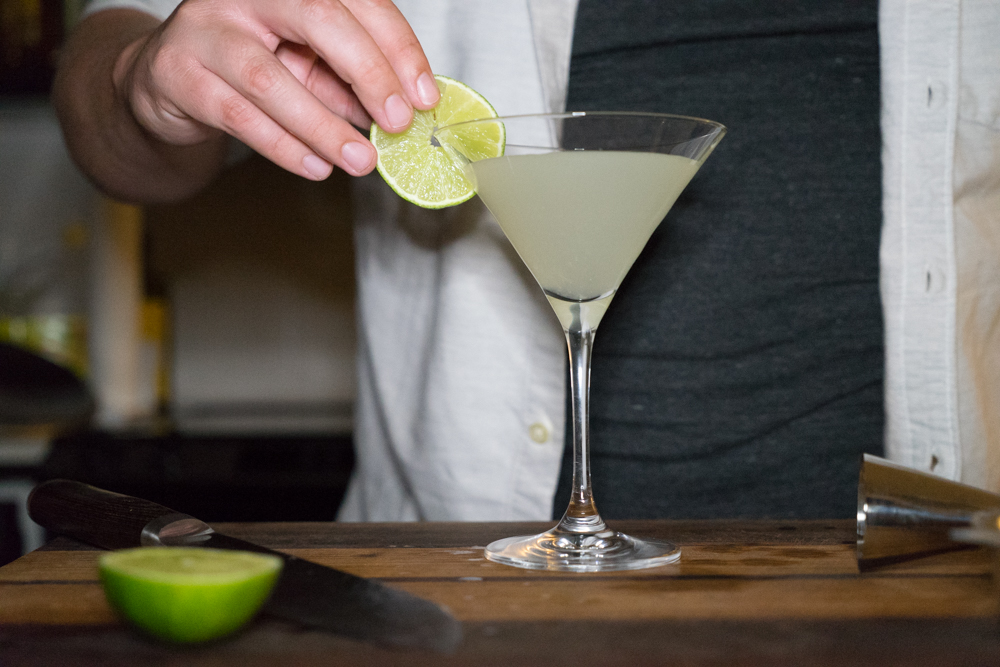 HER DRINK:
[Vanilla Float]
Ingredients:
1 part spiced rum
2 parts cola
1 scoop vanilla ice cream
Needed items:
Pour the spiced rum and cola into a pint glass.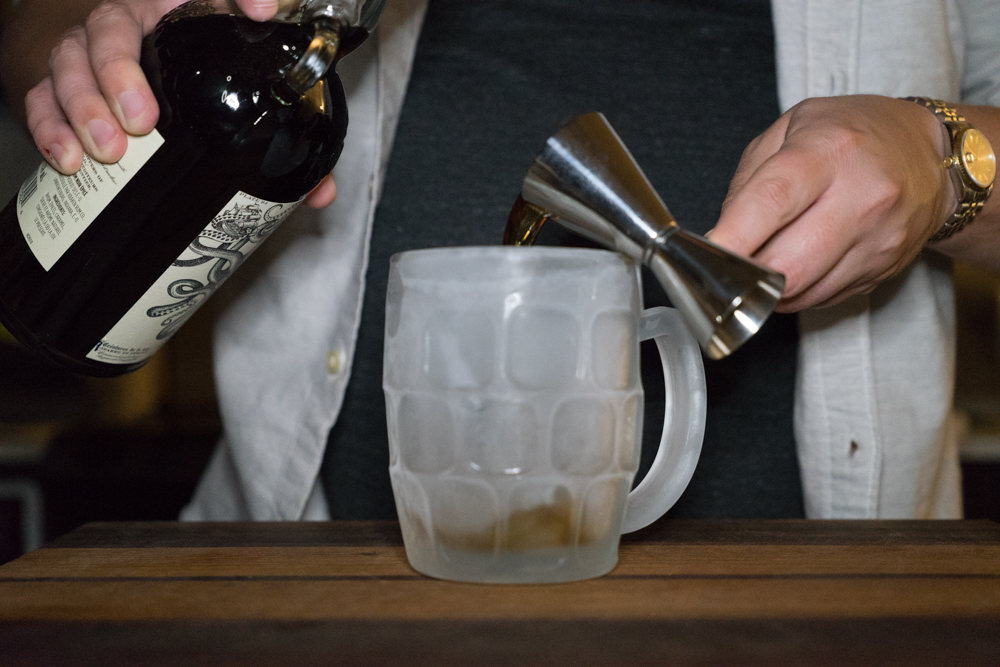 Add a scoop of vanilla ice cream, serve with a long spoon.
Verdict: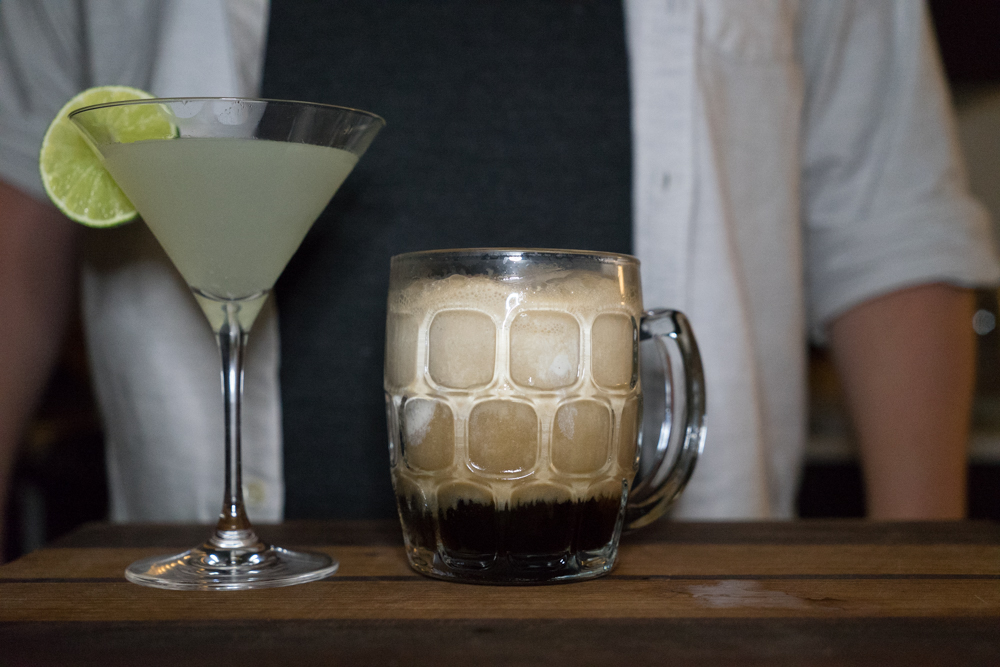 Classic Gimlet: Delicious. Basically just gin with some lime added to it >.> But that's pretty much the selling point, very good. It's a close tossup between Manhattan and Gimlet; I'm not sure which I like better so far, both are so good.. but, I would definitely make it again. Great drink. Very simple, and tasty.
Vanilla Float: S: Delicious. This was a classic float, for adults. Not sure it was wise to down pretty much 90% of it before bedtime, but c'est la vie. Love floats? Love rum? This drink is the one for you. Seriously, go float yourself.