D: So I've been craving a Caesar lately (because they're freakin delicious), and Steph chose a Cuban Coffee (for reasons, I don't know; but you can't go wrong with alcoholic coffee). We all know the Caesar will be delicious, but we'll see how the Cuban Coffee turns out.
S: I like Baileys, I like coffee… so I decided to go for that. But definitely do NOT (unless you're immune to the caffeine in coffee), make this at like 9pm at night. I'm still mildly wired from last night's drink. I think I slept an hour max?
HIS DRINK: [Caesar]
Ingredients:
2oz vodka
2 dashes tobasco
1-2tsp worcesterlkjdsfalkshire sauce
celery salt for rimming (or a caesar rim mix)
fresh ground pepper
1 wedge lime
pickled green bean or celery
Clamato to top (don't you try to use V8 or standard tomato juice, don't you do it!)
Needed items:
Rub a wedge of lime around the rim of the glass.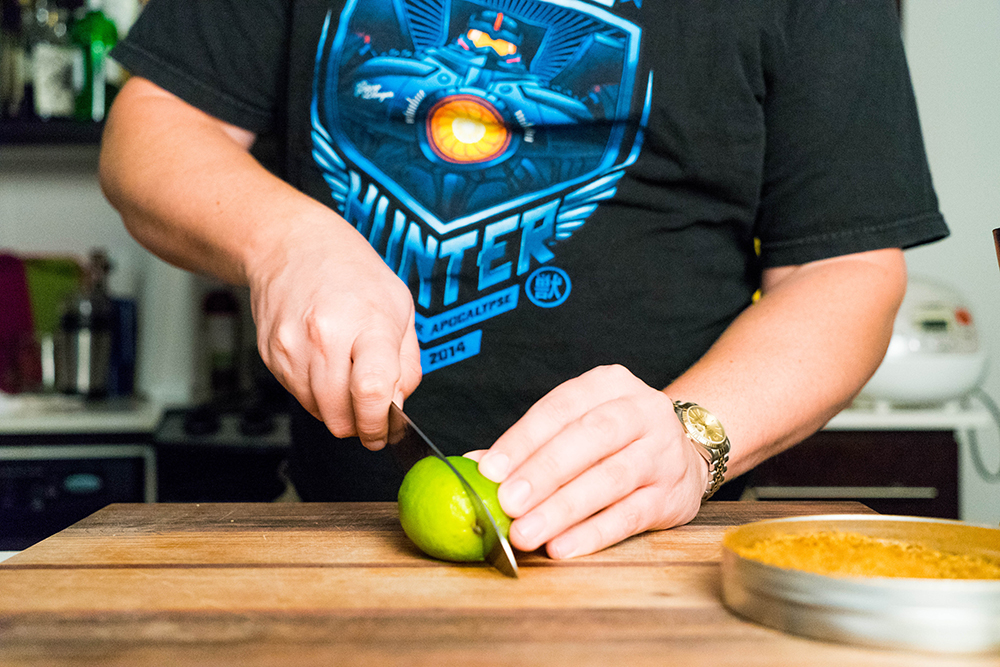 Twist the glass in a disc of caesar rim or celery salt. Squeeze the lime into the glass.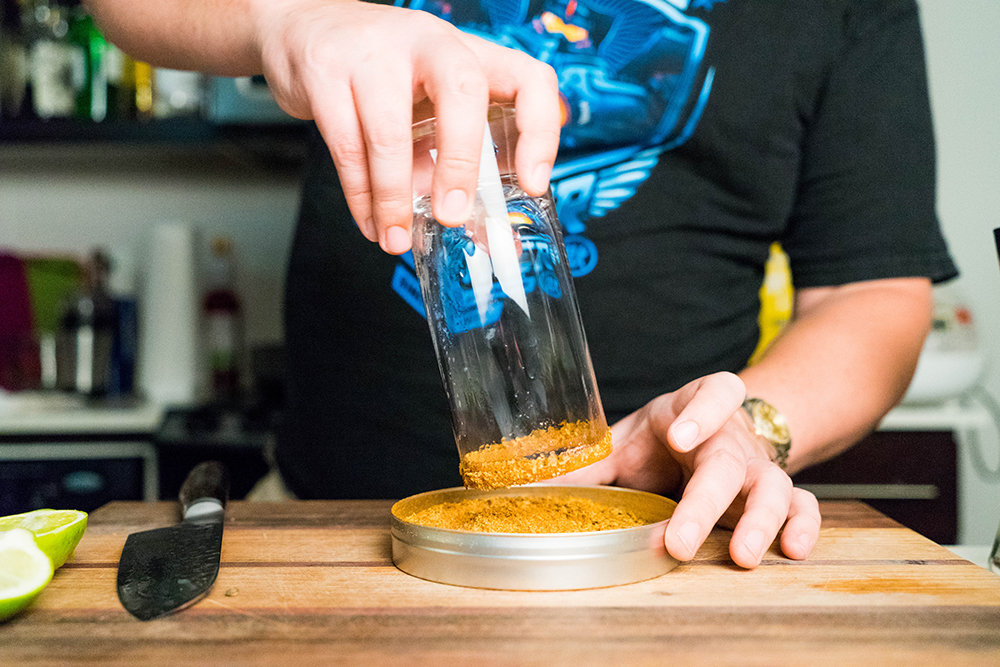 Add 2oz vodka to the glass, add 2 dashes tobasco and worcestershire sauce.
Top with clamato, grind in some fresh ground pepper. Add bean.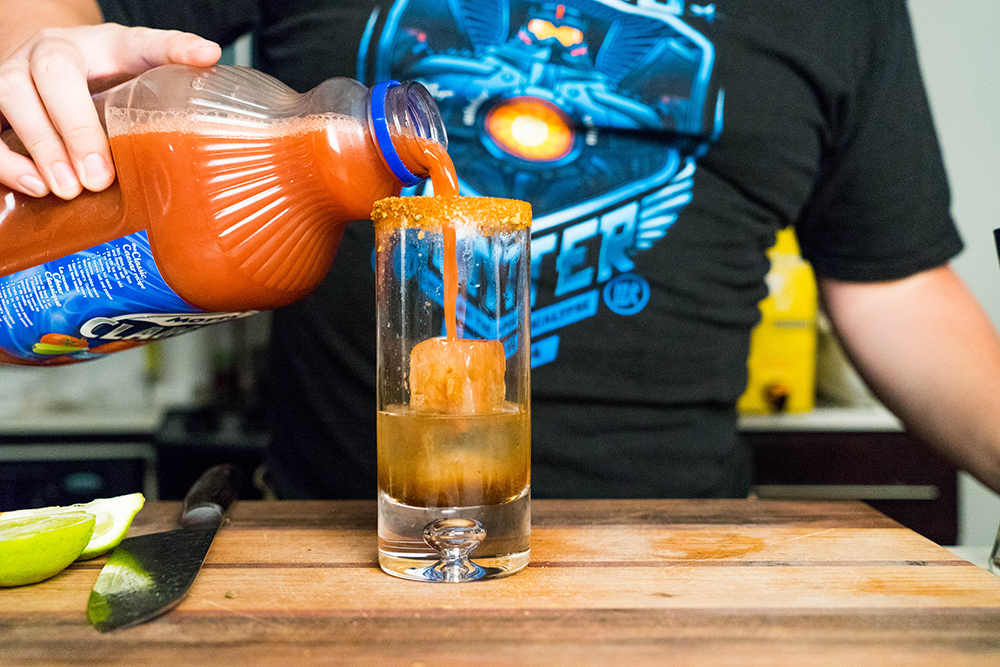 Mix and serve/drink.
HER DRINK:
[Cuban Coffee]
Ingredients:
1 part cuban rum
3 parts coffee
1 spoonful sugar
1 splash cream liqueur
Needed items:
Irish coffee glass (jiggleypuff optional)
Make coffee in a preferred method.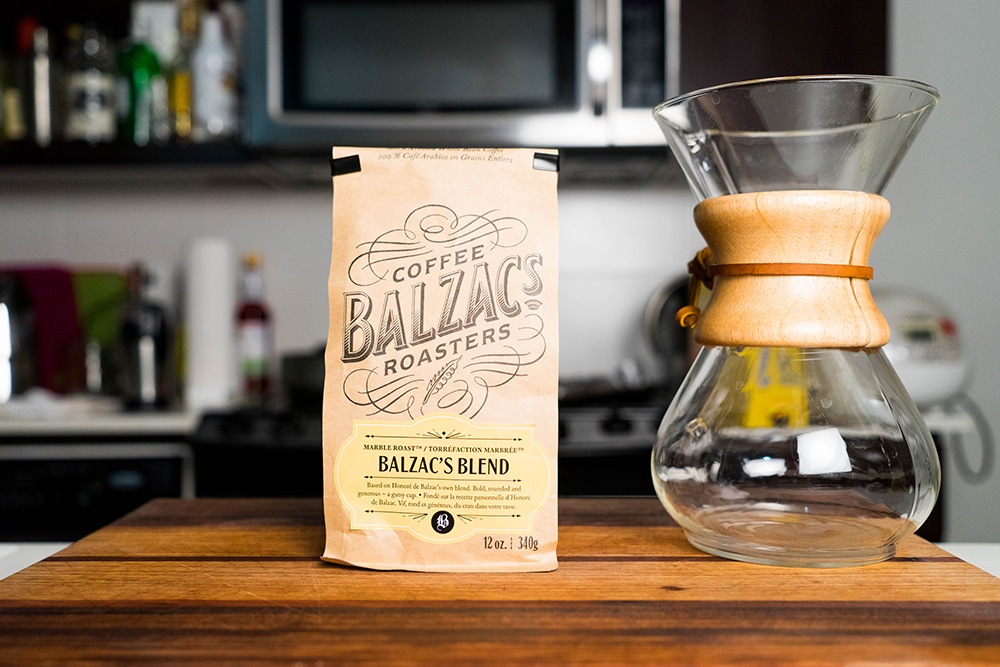 Pour the rum and coffee into an irish coffee glass and stir.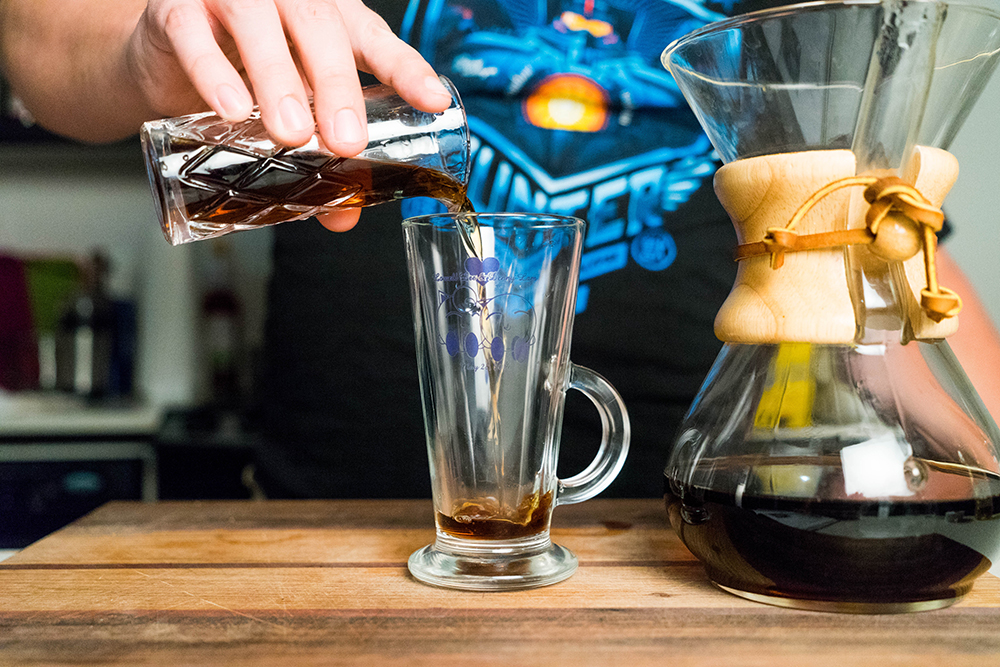 Add a spoonful of sugar and a dash of cream liqueur.
Stir again until thoroughly mixed and drink.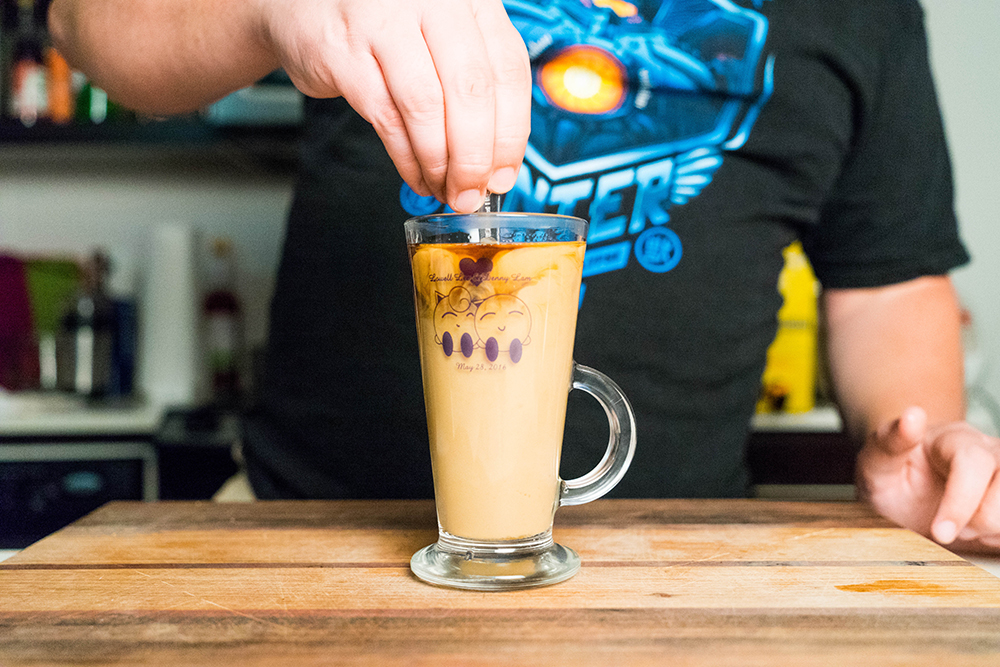 Verdict:
Caesar:
Caesars are delicious, as every good Canadian knows. That simple.
Cuban Coffee:
S: Yum. If you don't get warmed up from the coffee, you'll definitely get warmed up from all the booze in the drink. Can never go wrong with Baileys and Coffee.