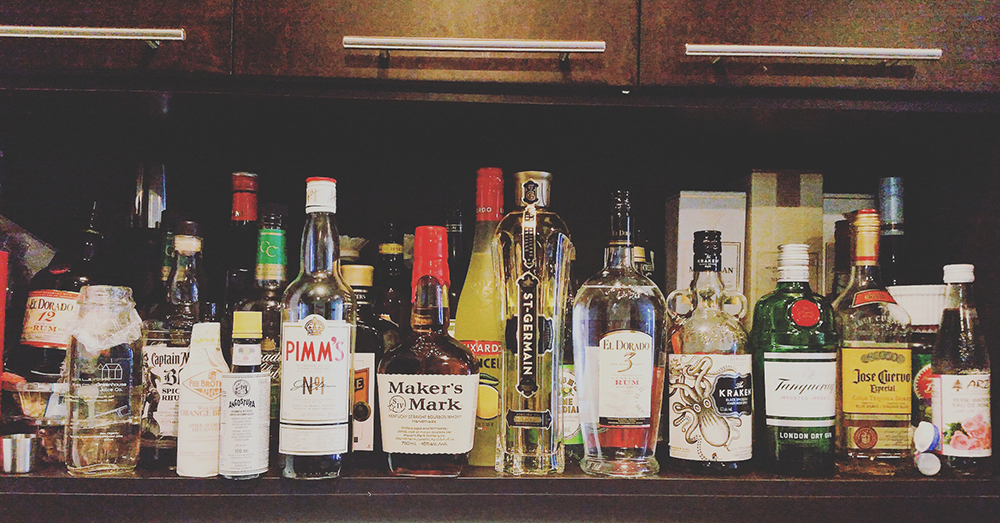 S: David's busy making banana bread right now… [D: ring ring ring ring ring ring ring BANANA BREAD! doo doo dee doo doo doo~] so I'm taking over the #ThirstyThursday blog this week. He'll add his comments along the way. [ting tong ting tong ting tong ting BANANA BREAAAAD] The above picture is our precariously put together 'bar top'. As we began to do our #ThirstyThursday posts… we realized we truly didn't have as many alcoholic drinks/mixers as we thought we did. [D: but… but… the boom says you only need a few bottles :( ] So as the weeks have gone by, we have slowly but surely added to our collection. We've tried to limit it to maybe 1 or 2 a week, using what we already have, and adding one more element to it. What can I say? It's a pricey hobby.
I've gone and chosen a drink that has a hilarious name, and lets me use one of my favourite liqueurs: Baileys. David went for something that was a road less taken, for a twist on a classic old fashioned [D: well, mint julep is a classic drink, figured I should try one eventually, but it really is just an old fashioned with mint instead of bitters].
HER DRINK: [Cuban Redhead]
Ingredients:
1 part white rum
1 part cofee liqueur
1 part Irish cream
1 dash creme de menthe
1 mint sprig (garnish)
Needed items:
Old Fashioned glass
cocktail shaker
Add the rum, coffee liqueur, and Irish cream to a cocktail shaker filled with ice. Shake Vigorously.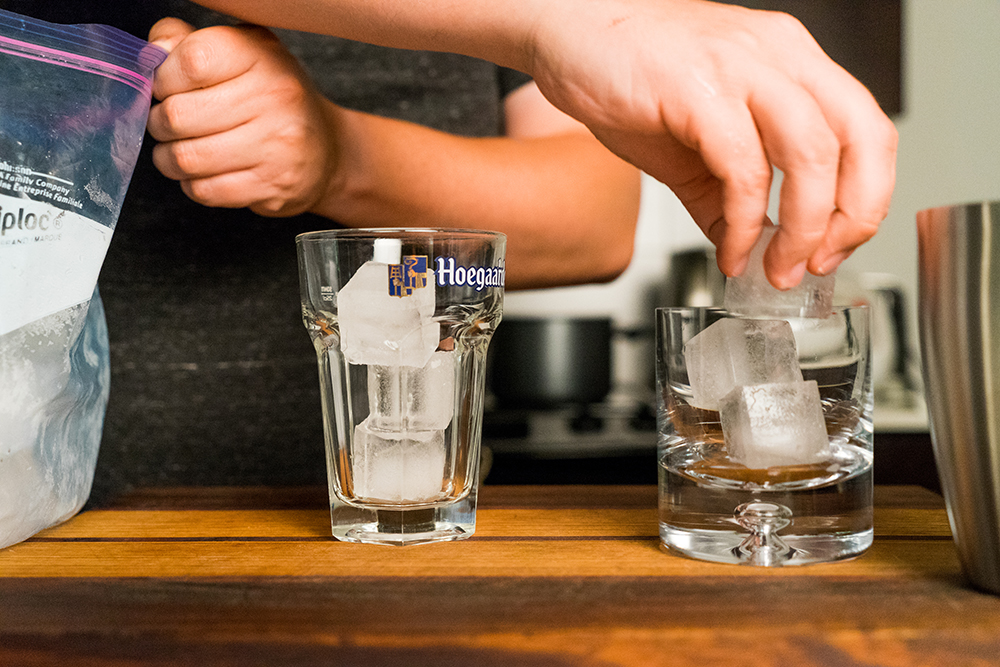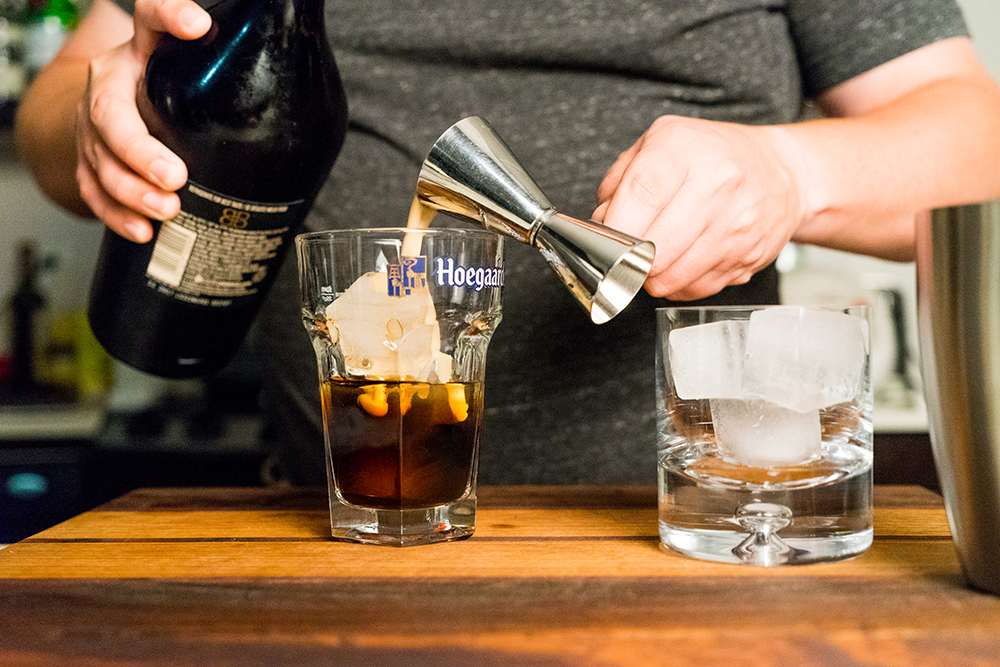 Strain the resulting mixture into an Old Fashioned glass over ice. Top with a dash of creme de menthe.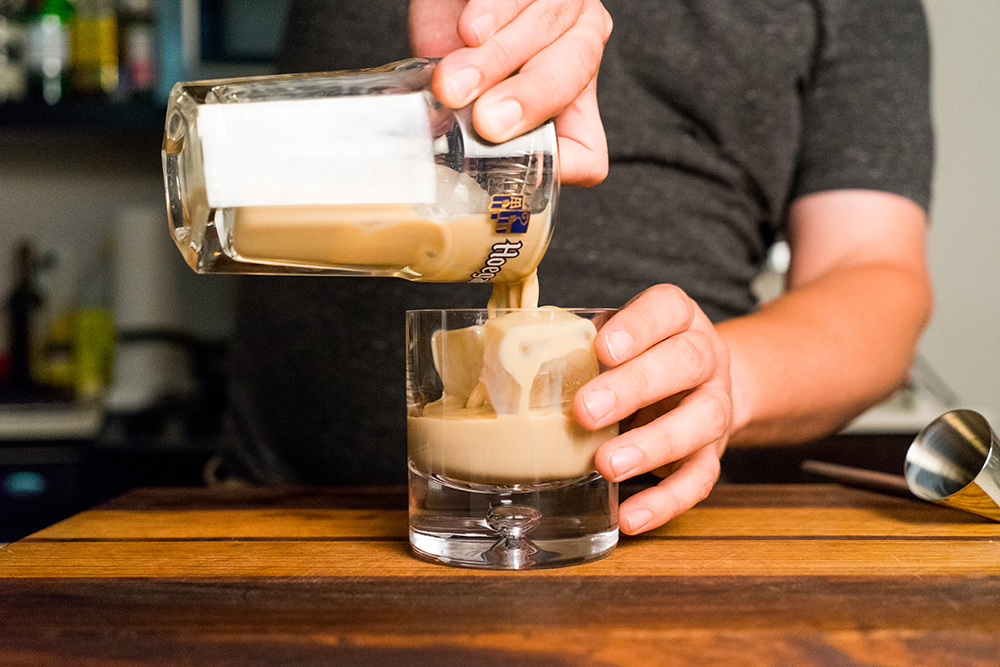 Garnish with a mint sprig and enjoy!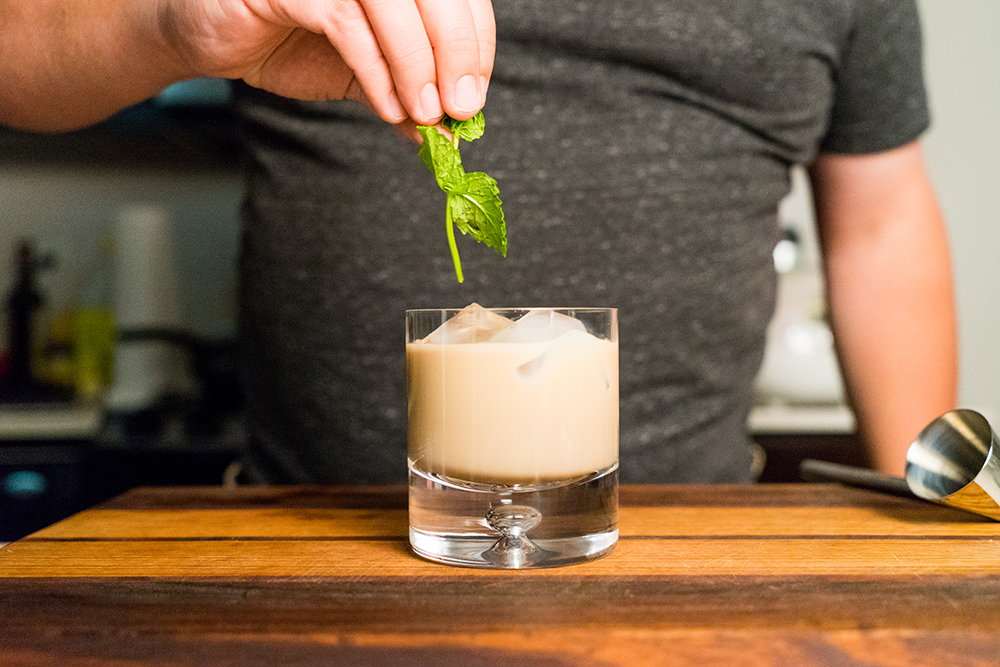 HIS DRINK: [Mint Julep]
Ingredients:
4 mint leaves
1 tsp powdered sugar
1 splash water
2oz Maker's Mark Bourbon Whiskey
1 mint sprig (garnish)
Needed items:
Tear the mint leaves in half to release their flavour, then muddle in the bottom of your glass with powdered sugar and water.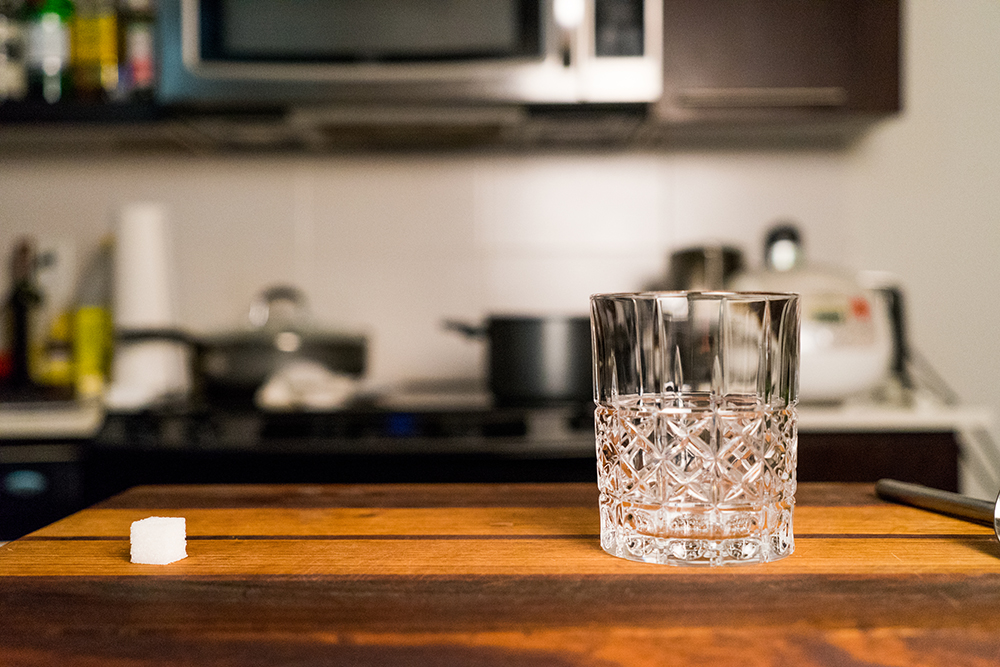 Fill the glass with cracked ice, then add the bourbon. Stir gently.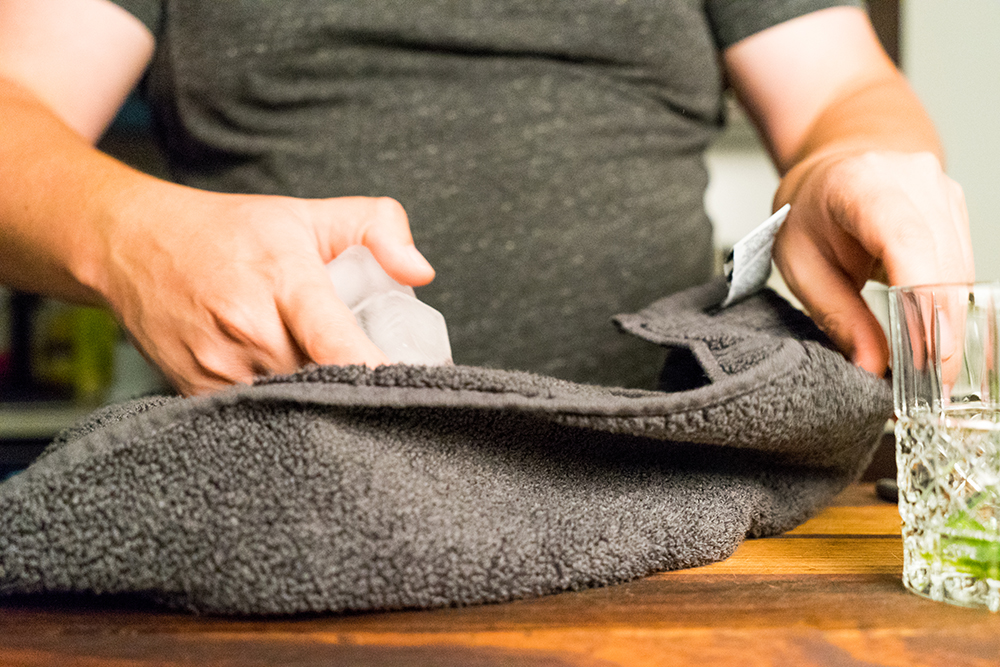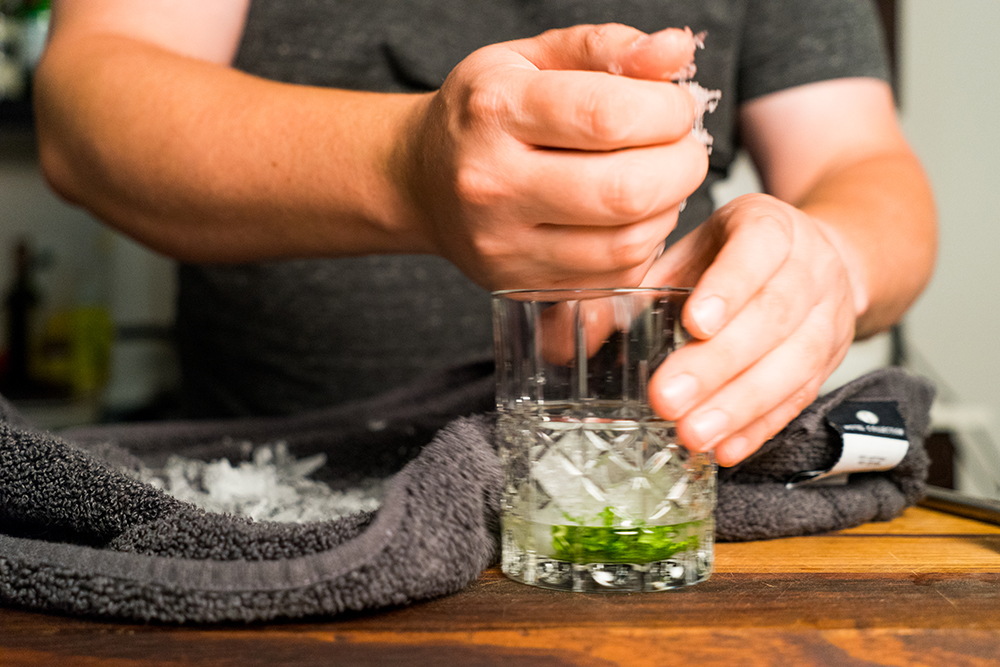 Garnish with a sprig of mint and enjoy!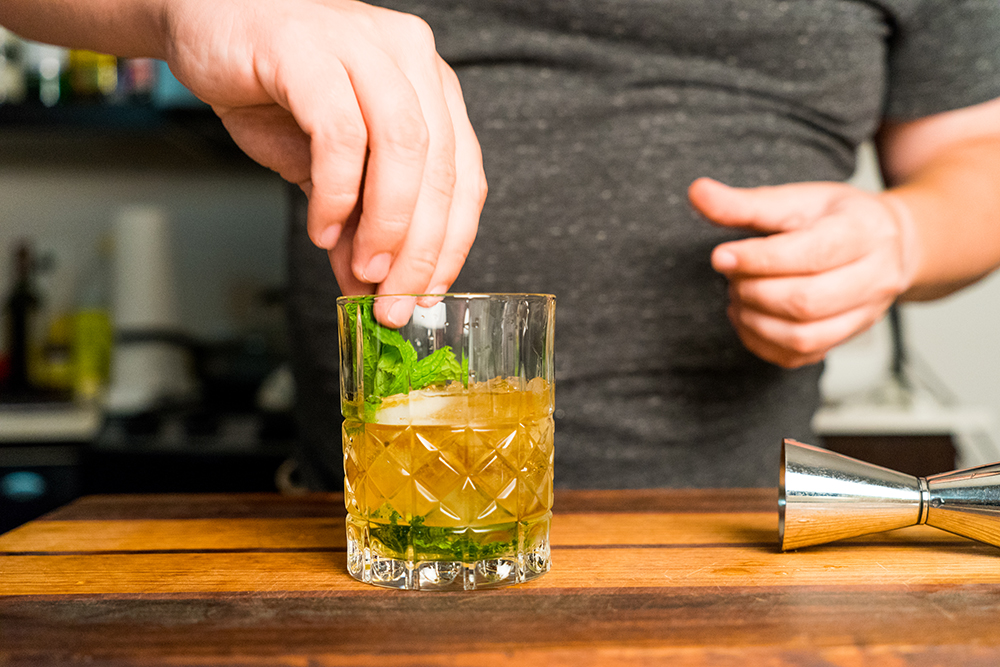 Verdict: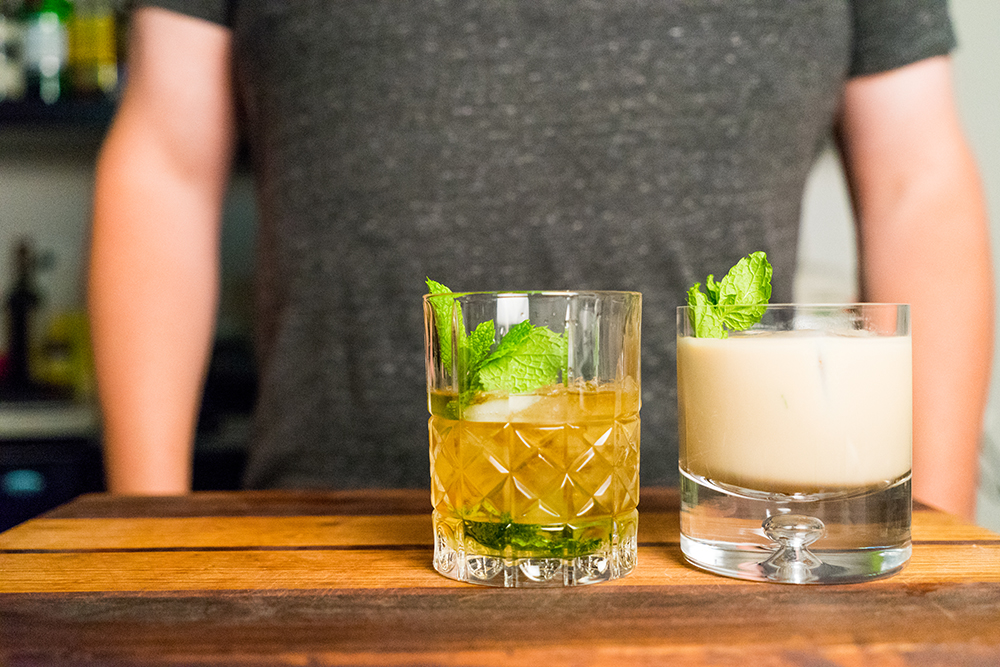 Cuban Redhead: Oh my word. Can I admit something to you? I've had one every night since we tried it for the first time on Monday. I mean really, I don't think I could tell you any other way my love for Baileys than that. The mint cuts the sweetness from the other alcohols mixed in this drink, which is a bit of nice relief, if I do say so myself.
D: yeah, it's delicious. I had one last night as well. Do watch the Creme De Menthe content, since it is so strong and will overpower the drink if you add to much; but a very good cream-based drink. I like it a lot as well. It's very… well rounded, no flavour really overpowers the drink (unless maybe you add way too much mint). It's extremely approachable, and in all likelyhood, made from stuff kicking around one's bar; very much one to memorize and keep in your wheelhouse.
Mint Julep:
Yeah.. it's pretty much just an old fashioned with mint. It's not my favourite. Just think of an old fashioned, but with mint instead of bitters, that's all it tastes like. I'd take an old fashioned instead, if only because I like bitters more. I wouldn't make it again.