D: Mojito! Basically, we had mint leftover from something else we were making, so it was Mojito time.
His Drink##
[Mojito!]
Ingredients:###
12 fresh mint leaves
2 shots white rum
3/4 shot fresh lime juice
1/2 shot simple syrup
top up with club soda
crushed ice
Needed###
Directions:###
Gently bruise the mint leaves in the bottom of the glass
add liquid ingredients (except club soda)
add crushed ice to ~ halfway
stir
top with club soda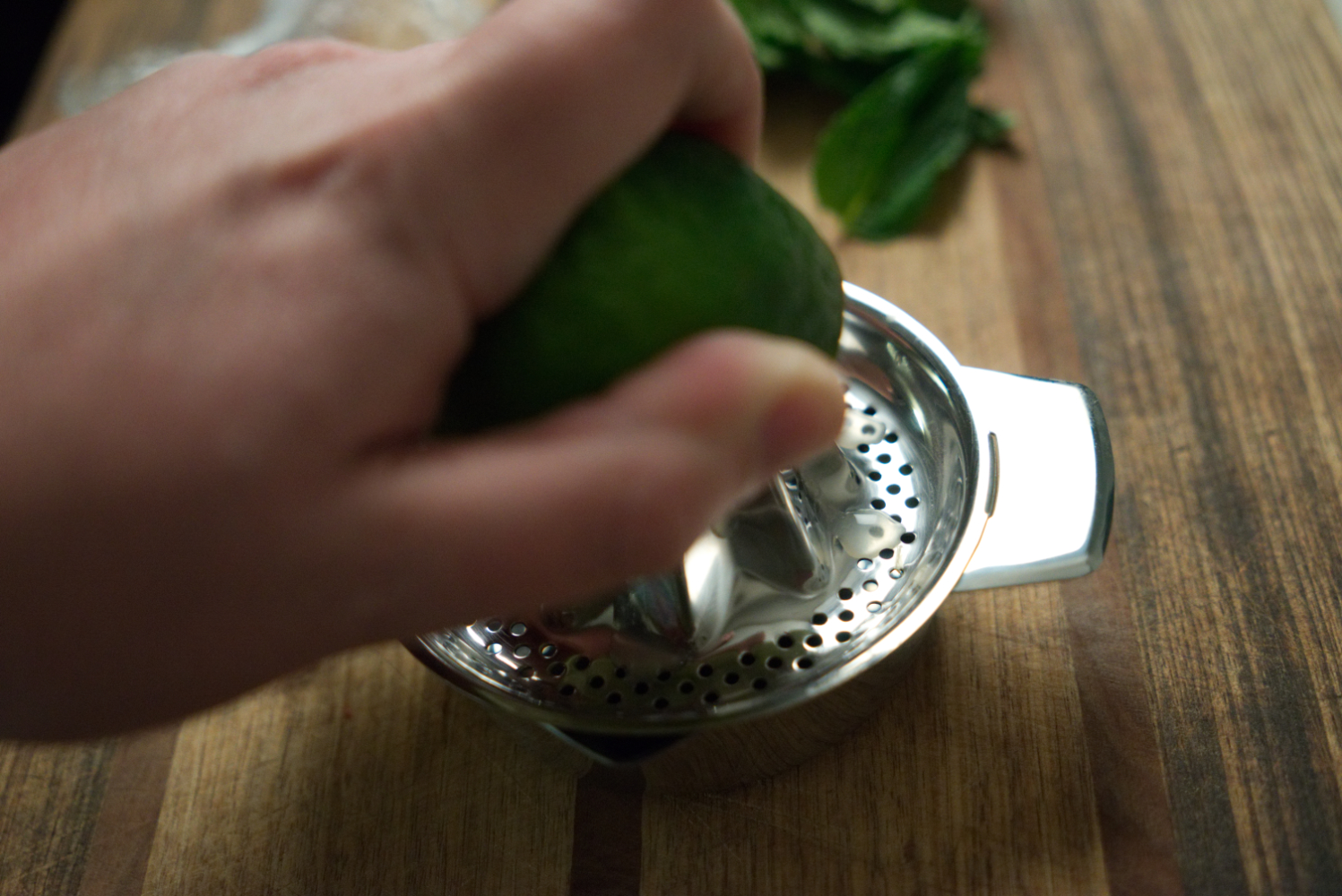 Verdict:##
D: Well, it's a Mojito. Really no complaints, I thought it turned out well. Sure is a lot of mint though.