S: So winter… flu shots that don't work. What does that mean? I get sick, because of a patient zero at work. I'm still coughing. David? He held on to a semblance of normality until I was done being 'sick' for a month. Now we both cough and it hurts. My riiiiiiiibs. [D: true story; car accidents and falling on my ass on poorly salted walkways doesn't help a tonne either; ow my ass.]
So this week's drinks have been chosen, for their sweet, sweet, throat soothing capabilities.
His Drink##
[St. Bruno's Cure]
Ingredients:###
1oz gin
1oz yellow Chartreuse liqueur
2 dashes Angostura bitters
4oz apple cider
1oz fresh lemon juice
1/2oz honey
6 black peppercorns
1 apple slice for garnish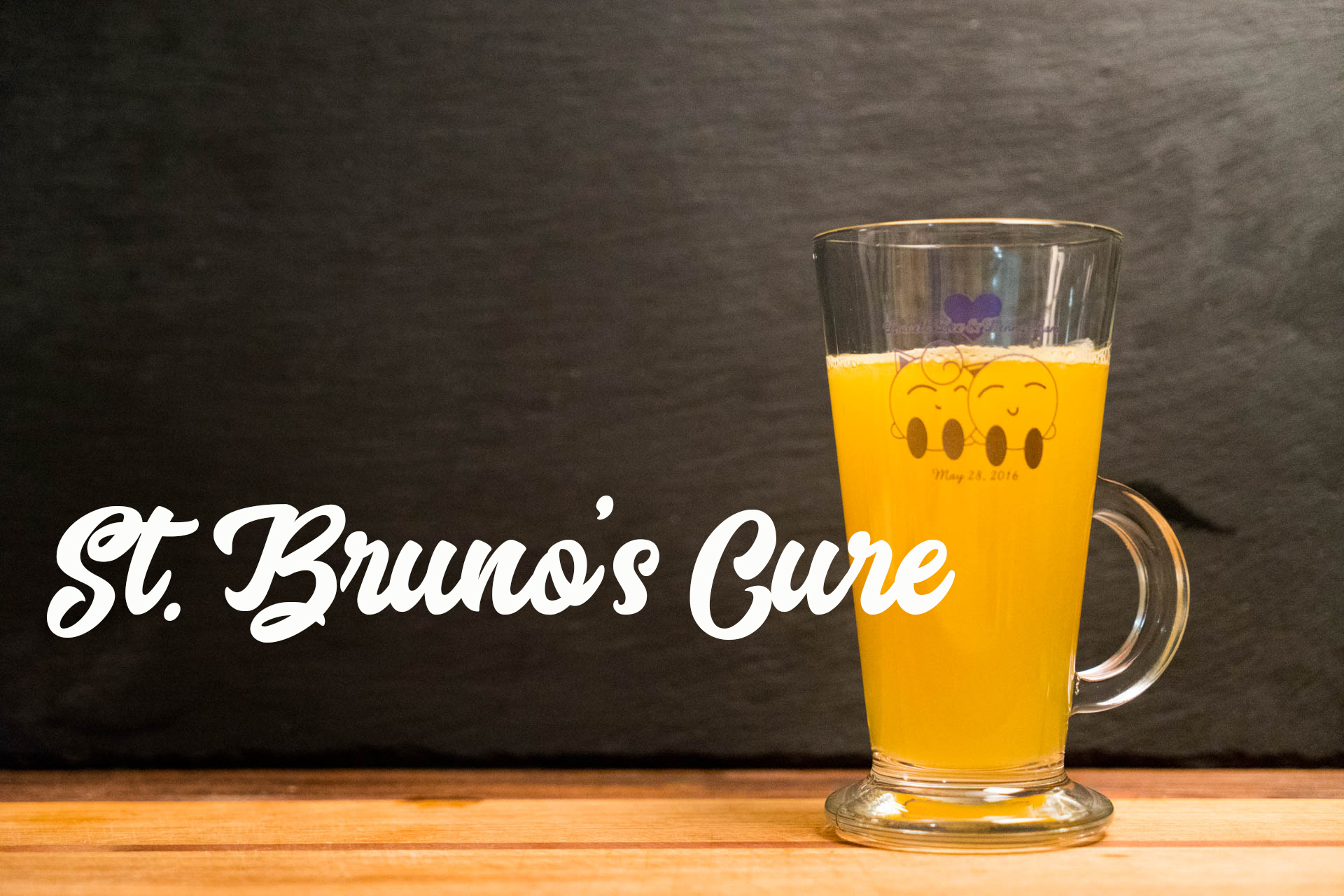 Directions:###
Warm a mug in the microwave or with boiling water from the kettle
Combine gin, Chartreuse and bitters in the mug, set aside
Bring apple cider, lemon juice, honey, and peppercorns to a boil in a small saucepan, stirring to dissolve the honey
Strain into the mug
Garnish with an apple slice, if desired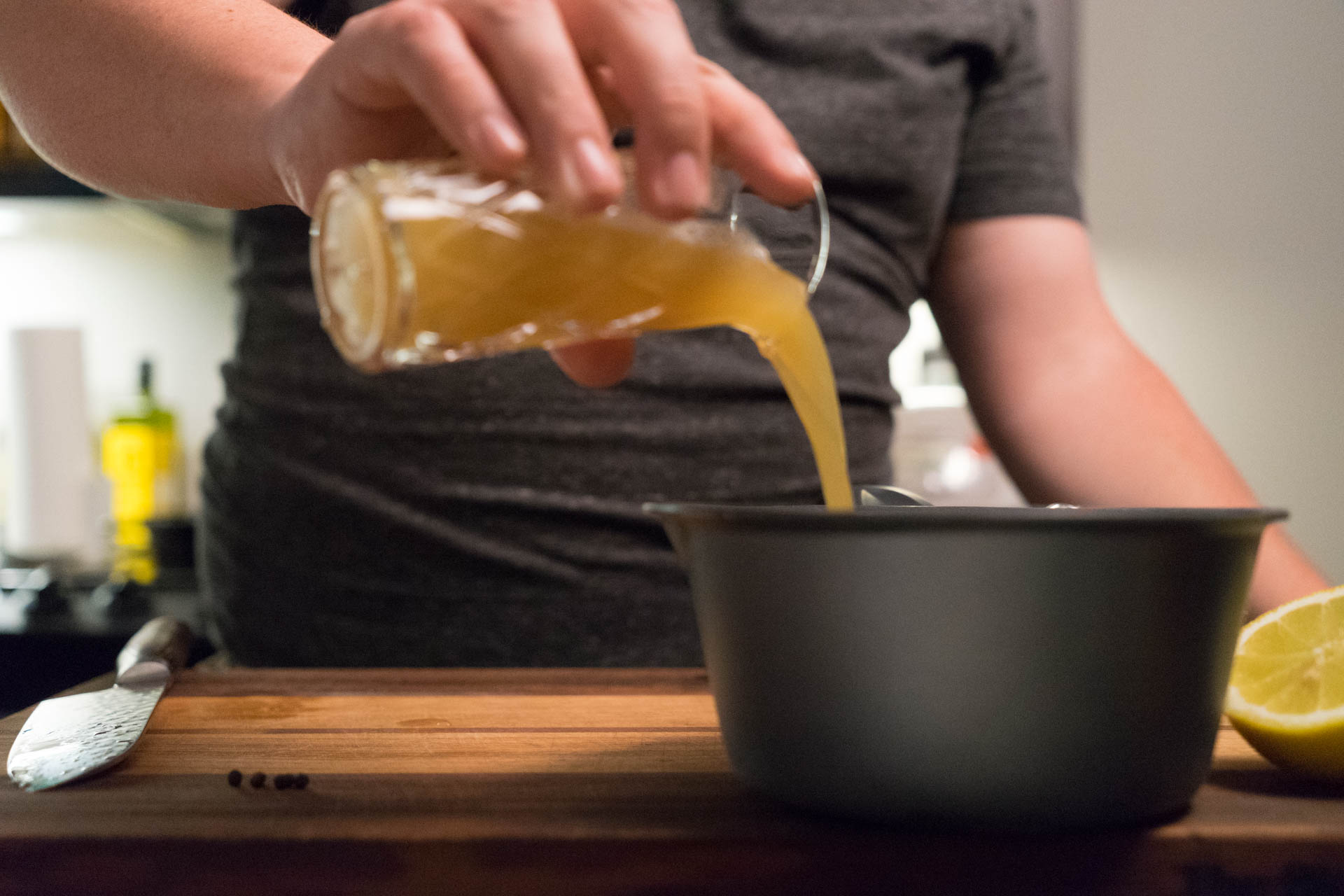 Her Drink##
[Bee's Knees]
Ingredients:###
2oz gin
3/4oz fresh lemon juice
3/4oz honey simple syrup [mix honey and water 1:1, stir]
lemon twist for garnish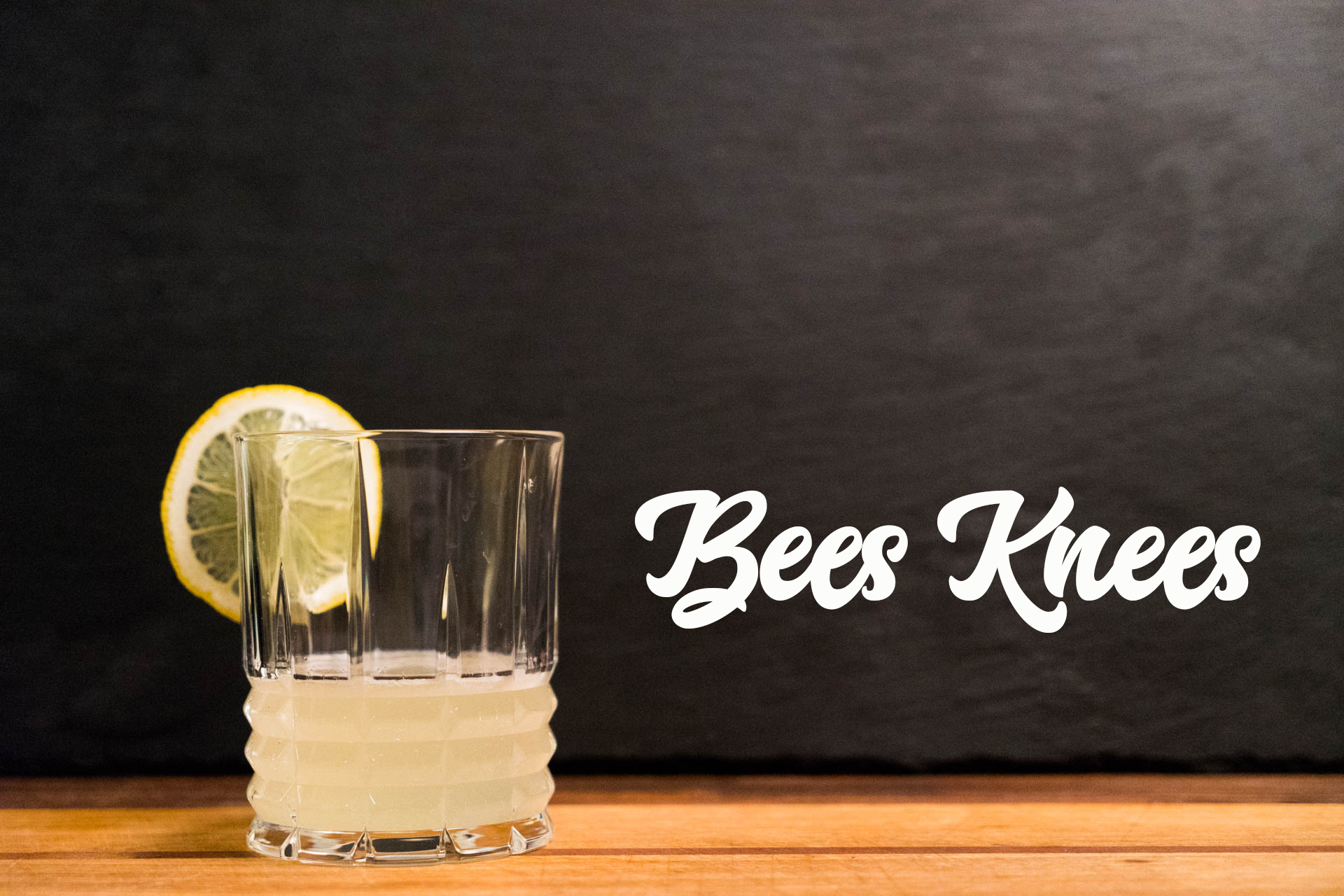 Directions:###
Add all ingredients (minus the lemon twist) to a shaker, with ice
Shake
Strain into glass, garnish with lemon twist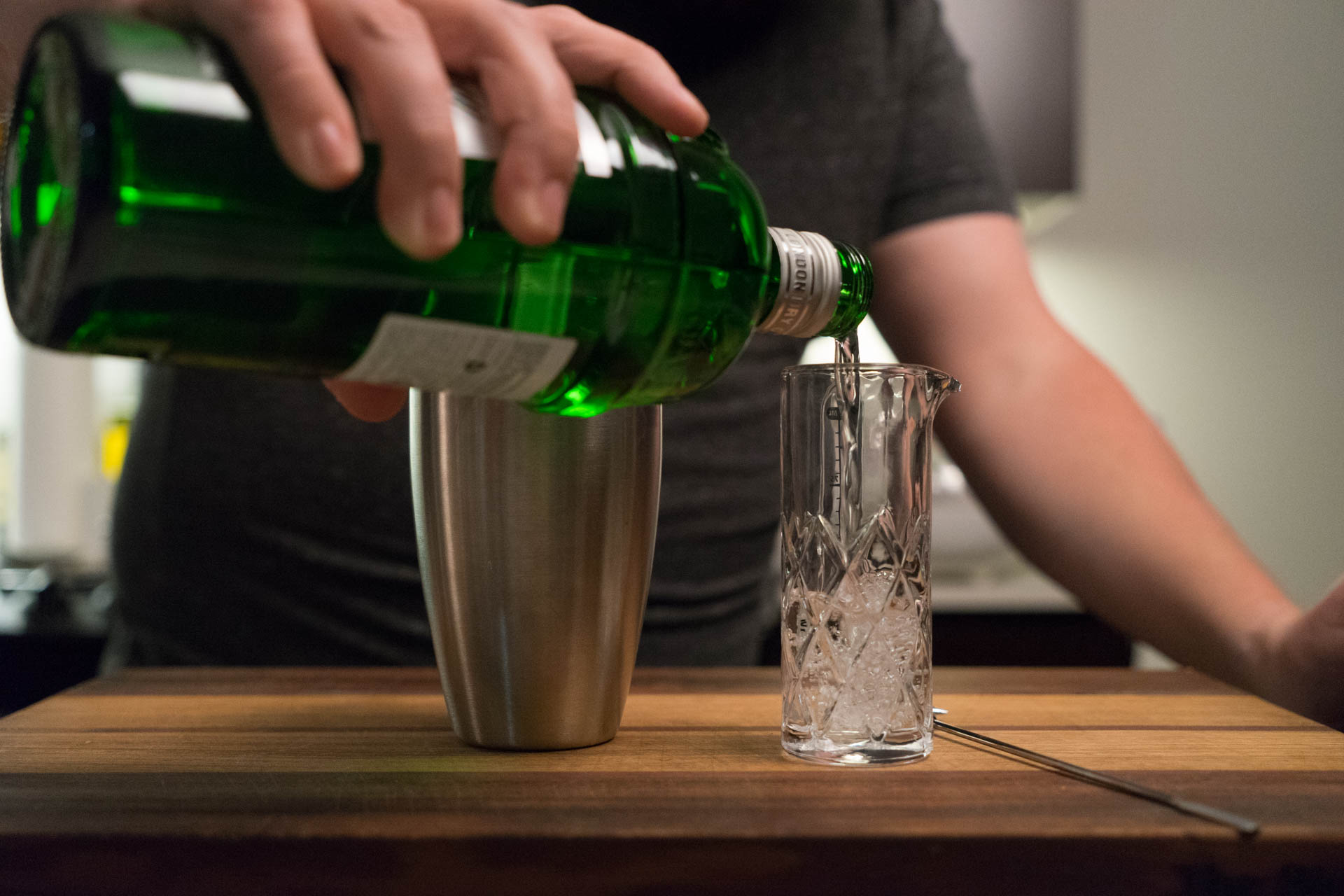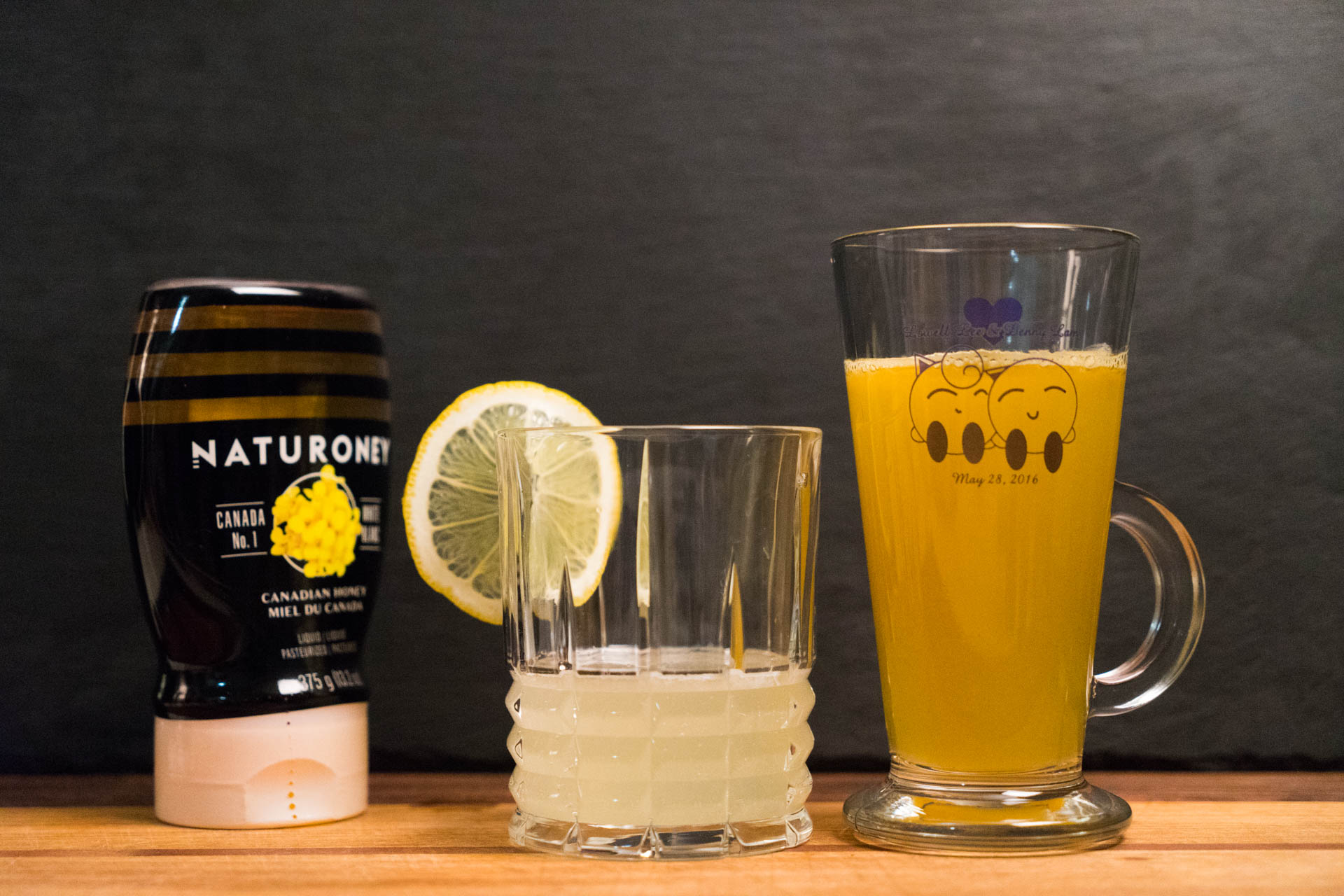 Verdict:##
D: Well it sure clears the sinuses. Chartreuse is very interesting, it's an herbal liqueur, kind of like a non-syrupy Jager (not really the same taste, but a similar concept). Very good, and a very good drink for when sick. I think I prefer it over a hot toddy. It helps that it's a tonne of booze though.
S: mmmmm bees knees. I love this drink. Then again, I'm that person who likes to have tea with lemon and honey all the time. I dig it and I dig this week's addition of honey.